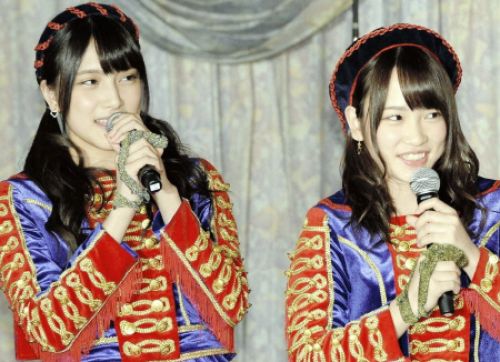 Pengadilan distrik Morioka, Prefektur Iwate, menghukum Satoru Umeta yang berusia 24 tahun, pria tersebut diadili karena menyerang dan melukai dua anggota AKB48 dan satu anggota staf laki-laki di sebuah acara jabat tangan Mei tahun lalu, dengan enam tahun penjara atas tuduhan penyerangan dan pelanggaran UU Pengendalian Senjata Tajam dan Senjata Api pada hari Selasa.
Pembela menyatakan bahwa Umeta akan merefleksikan insiden tersebut dan meminta agar keadaan khusus dipertimbangkan dalam hukumannya. Jaksa telah meminta hukuman penjara tujuh tahun.
Serangan itu terjadi pada tanggal 26 Mei sekitar pukul 04:55 di Takizawa City. Serangan Umeta, yang menggunakan gergaji dilengkapi dengan pisau cutter, telah membuat anggota grup idola AKB48 Anna Iriyama dan Rina Kawaei cedera yang tidak mengancam jiwa mereka. Kawaei mengalami luka gores dan patah tulang di jempol kanannya, sementara Iriyama menderita patah tulang di jari kelingking kanan dan luka gores di kepalanya. Seorang anggota staf laki-laki juga mengalami luka pada tangan kirinya.
AKB48 menghentikan semua acara jabat tangan selama lebih dari satu bulan hingga Juli, ketika mereka kembali dengan langkah-langkah keamanan baru, termasuk menggeledah tas para pengunjung dan menggunakan detektor logam.
Sebuah film dokumenter AKB48 baru, berjudul Documentary of AKB48 The Time has come Shoujo-tachi wa, Ima, Sono Senaka ni Nani wo Omou?, telah diputar di Jepang pada tanggal 4 Juli. Film tersebut, yang merupakan dokumenter keempat tentang grup idola itu, berisi berbagai kegiatan grup itu dari Januari 2013 hingga Juni 2014, dengan fokus khusus pada insiden acara jabat tangan tersebut dan reaksi dari para anggota lainnya di paruh keduanya.
Source : animenewsnetwork.com