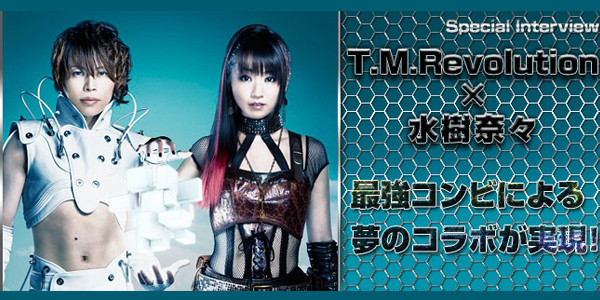 Setelah sukes dengan hit "Preserved Roses" yang menjadi soundtrack pembuka dari anime musim pertama Valvrave the Liberator, Nana Mizuki dan T.M Revolution akan kembali berkolaborasi untuk mengisi soundtrack pembuka untuk musim kedua dari anime tersebut. Lagu kolaborasi "Preserved Roses" ini juga sempat menempati peringkat pertama dari Oricon Chart.
Seperti dikutip dari SGcafe Nana Mizuki mengungkapkan "Saya sangat gembira untuk dapat berkolaborasi lagi dengan T.M. Revolution-san di musim ke-2 ini!" ia menambahkan "Untuk kolaborasi Nana Mizuki x T.M. Revolution kali ini, kami Tim Mizuki menyambut Nishikawa-san (TM Revolution) ke dalam gaya musik kami. Bernyanyi dengan passion kami, dicampur dengan perpaduan musik rock. Saya berharap semua orang akan menyukai lagu baru ini seperti lagu Preserved Roses, kami akan memberikan yang terbaik!"
"Setelah Preserved Roses, saya merasa sangat terhormat untuk bisa sekali lagi terlibat dalam soundtrack pembuka untuk Valvrave the Liberator S2" ungkap T.M Revolution atau yang mempunyai nama asli Takanori Nishikawa ini.
"Saya berharap bahwa dengan lagu baru hasil kolaborasi dengan Mizuki-san, kita akan dapat mendatangkan revolusi lain, dan kita akan membuat Valvrave the Liberator S2 menjadi hebat . Bagaimana kelanjutan ceritanya? Sebagai penggemar anime sendiri, saya tidak sabar untuk mencari tahu." tambahnya.
Valvrave the Liberator S2 sendiri direncanakan akan mulai tayang di Jepang pada bulan Oktober mendatang.
Source : SGcafe.com