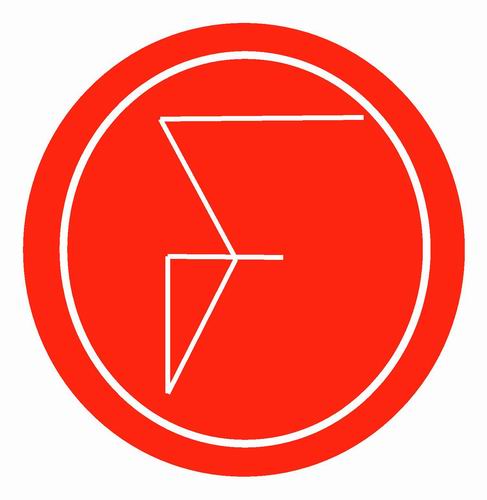 the uneverending story
9 september 2009 adalah di mana saat cerita ini tertoreh di atas kertas takdir dunia. Cerita Fairytails yang pada awalnya ditokohkan oleh Kinn kinn (drum) sony (bass) dan erick (guitar, vocal) kini telah berevolusi menjadi cerita yang seakan tanpa akhir. Nama Fairytails sendiri berasal dari kata fairy = peri dan tails = ekor yang cukup menjelaskan kondisi mula awal band ini.
Setelah melewati tahun-tahun yang luar biasa, kini Fairytails yang akan berumur 6 tahun di tahun 2015 semakin mantap dengan menokohkan Ovi (B) Rully (G) Very (G) Gema (V) dan Doni pada drum.
Fairytails adalah band yang menjadikan musik rock sebagai nyawa dari musiknya dengan berbagai macam influence musik dari setiap personilnya yang beragam, menjadikan musiknya semakin kuat dengan karakternya masing-masing.
Fairytails kini telah memiliki satu mini album yang diberi tajuk "THIS TIME" yang berisikan 5 lagu ditambah 2 lagu bonus yang dinyanyikan almarhum Erick.
"we don't think we can be a legend, we believe"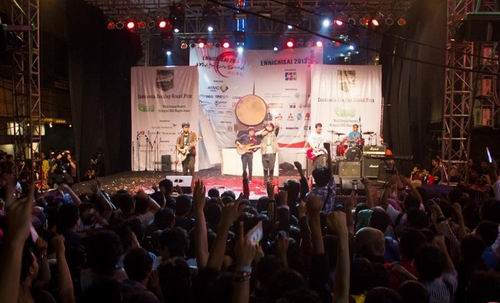 Fairytails
Estabilish: 09 09 09
Location: Bandung
Genre: Rock | Pop | Alternative
Member: Rully | Verry | Ovi | Gema | Doni
MEMBER
Verry Shandriyo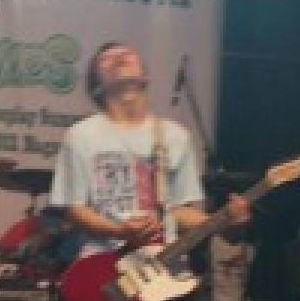 Verry pada awalnya adalah additional player di Fairytails, tidak hanya lihai bermain guitar tetapi juga bass sering sekali membuatnya mengambil peran tersebut ketika bassis Fairytails sedang berhalangan. Gaya bermain verry sangat dipengaruhi oleh Paramore, Oneokrock, YUI, Aquame.
Rully S Deniharza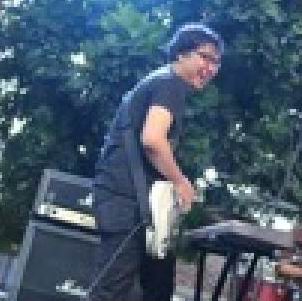 Banyak dipengaruhi oleh band-band dari Eropa seperti BlocParty, MEW, phoenix. Rully telah menjadi bagian dari Fairytails sejak formasi ketiganya, meskipun memiliki gaya bermain musik yang sedikit berbeda dengan teman-temannya di Fairytails dan memiliki banyak side project di luar Fairytails, komitmennya bersama Fairytails tidak usah diragukan.
Ovi Madia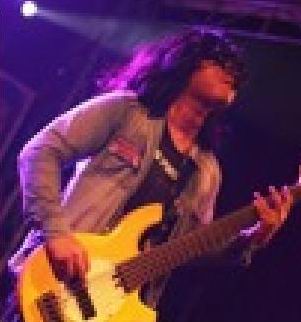 Setelah Aal harus keluar dari Fairytails, tidak dibutuhkan waktu lama untuk memutuskan Ovi sebagai penggantinya, selain Ovi memangsudah sering bekerjasama dengan Fairytails sebelum Aal memutuskan keluar, skill bermain bass dari mahasiswa jurusan musik UNPAS ini tidak perlu diragukan.
Gema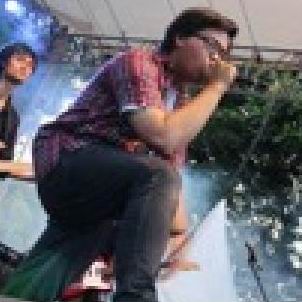 Orang terakhir yang bergabung dalam formasi Fairytails, mengisi posisi vokal menggantikan Erick. Gema memiliki karisma yang misterius dalam setiap perform-nya dan tentu saja memiliki suara yang sangat menarik.
Doni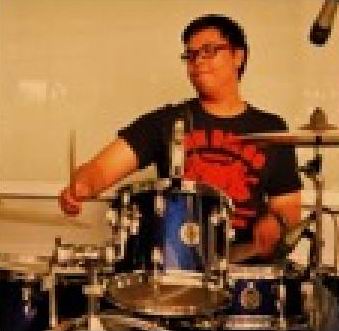 Doni adalah drummer dari band Start From 89. Dia sudah beraksi bersama Fairytails sejak tahun 2013. Statusnya sebagai instruktur drum di Purwacaraka Music tentu saja membuat Fairytails tidak ragu untuk menggunakan jasanya, selain itu Rully dan Very yang juga member Start From 89 sudah terbiasa dikawal oleh Doni.
SONG LIST
COVER SONG
ONE OK ROCK – MIGHTY LONG FALL
ONE OK ROCK – JUVENILE
ONE OK ROCK – DECISION
ONE OK ROCK – DEEPER DEEPER
ONE OK ROCK – ALL MINE
ONE OK ROCK – ETCETERA
ONE OK ROCK – WHEREVER YOU ARE
ONE OK ROCK – LIVING DOLLS
ONE OK ROCK – CONVINCING
ONE OK ROCK – MY SWEET BABY
ONE OK ROCK – NOBODY'S HOME
ONE OK ROCK – YUME-YUME
ONE OK ROCK – REMAKE
ONE OK ROCK – NO SCARED
ONE OK ROCK – LET'S TAKE IT SOMEDAY
ONE OK ROCK – KANZEN KANKAKU DREAMER
ONE OK ROCK – JIBUN ROCK
ONE OK ROCK – PIERCE
ONE OK ROCK – KOI NO AIBO KOKORO NO CUPIDO
ONE OK ROCK – LIAR
ONE OK ROCK – YOKUBOU NI MICHITA SEINENDAN
ONE OK ROCK – YES I AM
ONE OK ROCK – KAIMU
ONE OK ROCK – ANSWER IS NEAR
ONE OK ROCK – THE BEGINNING
ONE OK ROCK – NOTE'S N WORD
ONE OK ROCK – MR GENDAI SPEAKER
ONE OK ROCK – NOTHING HELPS
ONE OK ROCK – ENDING STORY
BECK – MOON ON THE WATER
SPANK PAGE – MOONBEAM
MAROON 5 – MOVE LIKE JAGGER
MAROON 5 – NEVER GONNA LEAVE THIS BED
COLDRAIN – DE JAVU
30 SECOND TO MARS – CLOSER TO THE EDGE
NOTHING CARVED IN STONE – OUT OF CONTROL
DISCOGRAPHY
J-Band Bandung compilation 2012 ~not now~
Soundrise compilation 2014 ~Tonight~
1st Mini Album "THIS TIME"
– Take it or Leave it
– NO WAY!!!
– Not Now
– Tonight
– If i was really there
– Hey beautiful (bonus track)
– UNEVERENDING (bonus track)
PRESTIGE
2010
Mar ~ IPOP Lucky Square, Bandung
Mar ~ Ohayou Festival Lucky square, Bandung
May ~ Obake UNPAD, Jatinagor
May ~ Cosskate 18th Park Bandung, Bandung
May ~ J Sound no Matsuri Braga City Walk, Bandung
July ~ Zora FM Dago car free day 1st, 2nd, 3rd week, bandung
Aug ~ Alienware Pluit Junction, Jakarta
Sep ~ Hamamatsu Festival Braga City walk, bandung
Okt ~ Oriental Charity Lucky Square, Bandung
Okt ~ Gomu-Gomu no Matsuri SMAN2, Bandumg
Okt ~ Yuki no Hanabi Score Ciwalk, Bandung
Nov ~ JFEST universitas Pasim Bandung
Nov ~ GBOB pleminary, Rockhouse Bandung
Des ~ Batikjuku live audition, Rockhouse Bandung
Des ~ GBOB National Final, Fame station Bandung
2011
Feb ~ Chocolate Festivl Braga City walk, Bandung
Mar ~ Tribute to Labschool, eldorado Bandung
Mar ~ Food Festival Unpas, Bandung
Mar ~ sashimi Widyatama, Bandung
Apr ~ City Link Jfest Festival, Bandung
Apr ~ Campustique LA LIGHTS, OB kitchen Jakarta
May ~ Liga Band Indonesia, Carefour cakung Jakarta
May ~ INORI SMAN3, Bandung
May ~ Rogers Cafe akustik, Bandung
June ~ Kakou to Genzai, Jatos Jatinangor
June ~ ANIME fest 2 live, Kota baru Parahyangan Bandung
June ~ Sampurasun Talk Show PJTV, Bandung
June ~ JFEST STBA Yapari, Bandung
July ~ Balik Bandung, Pasar Modern Batu nunggal, Bandung
Aug ~ National Final PLANETROX, Fame Station Bandung
Sep ~ Technology fair, Polban Bandung
Sep ~ Braga Festival, Bandung
Sep ~ Glow in the dark, Score Bandung
Sep ~ Oriental Battle, Jatos Jatinangor
Okt ~ IBOX Score Ciwalk, Bandung
Nov ~ Maharani Braga Citywalk Bandung
Nov ~ Maharani Lucky Square Bandung
Des ~ Gomu-Gomu 2 SMAN2 Bandung
Feb ~ Rockmantic Night, Planet Dago Bandung
2012
May ~ Japanzuki UPI, Bandung
May ~ Acoustic Ciwalk by 3WAHANA, Bandung
May ~ INORI SMAN 3, Bandung
June ~ Hanami SMAN 8 Bandung
2013
Jan ~ Acoustic Night SG7 Cafe, Bandung
Feb ~ Tamagochi Tsuyu Matsuri SMAN5, Bandung
Apr ~ Tokyo Van Java UPI, Bandung
May ~ Ennichisai 2013 "Tribute to ONE OK ROCK", Jakarta
June ~ Fesbukan 2013 UNPAD, Jatinangor
June ~ Hanami SMAN8, Bandung
Aug ~ Bandung Hobbies Fair, Bandung
Sep ~ THE HISTORICH GRAND COSPLAY BALL
Des ~ Munya Matsuri
2014
Mar ~ Bintang Asia, Jatinangor Town Square
Apr ~ Kizaru Animanga Festival 2
May ~ Nihon no Matsuri 7, Universitas Telkom, Bandung
June ~ Hanami 3, SMAN 8, Bandung
June ~ Soundrise Album Launching
Okt ~ Bandung Japan Festival 2014
2015
Mar ~ 12.00 until Tonight (fairytails and HENOHENOMOHEJI mini album launching party)
NEXT YOUR EVENT!!
STORY OF US
Email: [email protected]
Facebook: https://www.facebook.com/Fairytailsrock
Twitter: Fairytails12
Line id: Fairytails12
contacts
+6282115737873