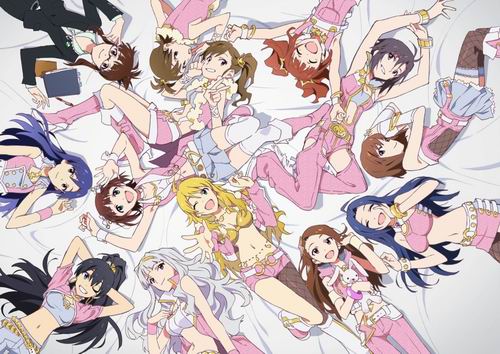 Dunia hiburan di Jepang saat ini sedang diramaikan dengan drama atau film live-action yang diadaptasi dari berbagai karya seperti anime, manga, atau lainnya. Ada juga beberapa karya dari Jepang yang belum dibuat di negeri asalnya tapi malah dibuat di luar Jepang, salah satunya serial drama live-action The [email protected] yang akan diadaptasi oleh Korea Selatan. Belum diketahui kapan drama berjudul The [email protected] K.R. ini akan tayang namun saat ini sedang diproduksi oleh Interactive Media Mix/IMX, dan audisi untuk memilih para pemerannya baru akan dimulai pada pertengahan Mei nanti yang dipilih melalui voting di berbagai media sosial di seluruh dunia.

Seperti dilansir dari kitakubu.co dan crunchyroll.com, drama live-action The [email protected] K.R. ini akan menampilkan kisah tentang perkembangan, penampilan, dan persahabatan dari para idola baru, yang kemungkinan semuanya berasal dari Korea, yang berlatar tempat pada suatu agensi pencari bakat di negeri ginseng tersebut. Selain itu juga dikabarkan oleh Bandai Namco Entertainment bahwa drama ini tidak akan menampilkan karakter-karakter dari game aslinya.
Wah, kenapa drama ini tidak dibuat di Jepang ya?
Copyright 2016 © BANDAI NAMCO Entertainment Inc & IMX
Sources :