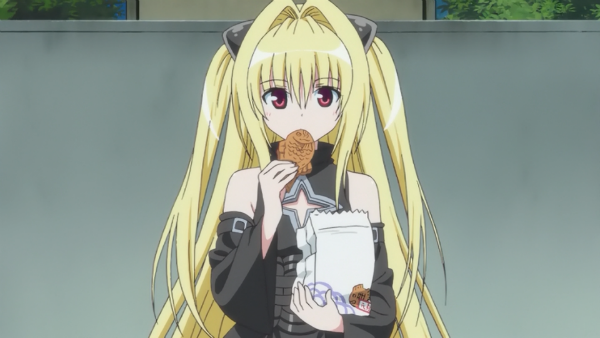 Sementara para penggemar di Akihabara, Jepang, telah memilih karakter wanita berambut biru dan merah muda favorit mereka (dan dengan para penggemar lainnya membuat peringkat karakter berambut hitam favorit mereka), survei terbaru yang dilakukan di jalan-jalan Akihabara bertanya pada orang-orang tentang nama karakter wanita berambut twin-tail pirang favorit mereka. Distereotipkan sebagai karakter tsundere berkemauan keras, berikut adalah tujuh karakter teratasnya.
Top 7 Blonde-Haired, Twin-Tailed Anime Heroines
1 Golden Darkness/Yami – To Love-Ru
2 Fate Testarossa – Magical Girl Lyrical Nanoha
3 Maho Misawa – Ro-Kyu-Bu!
4 Nagi Sanzenin – Hayate the Combat Butler
5 Alice Cartelet – Kin'iro Mosaic
6 Sonya – Kill Me Baby
7 Sakura Yoshino – D.C. ~Da Capo~
Apa pendapat Anda tentang pilihan mereka? Apa karakter wanita berambut twin-tail pirang favorit Anda?
Source : animenewsnetwork.com