Film live-action P and JK, yang merupakan film baru yang dibintangi oleh Tao Tsuchiya dan Kazuya Kamenashi kini telah mengumumkan para pemeran pendukungnya, yaitu Mahiro Takasugi, Tina Tamashiro, Daigo Nishihata, Aya Omasa, Jun Murakami, Rie Tomosaka dan Tomorowo Taguchi. Film yang dibuat berdasarkan manga berjudul sama karya Maki Miyoshi dan disutradarai oleh Ryuichi Hiroki ini akan akan dirilis di Jepang pada musim semi 2017 mendatang.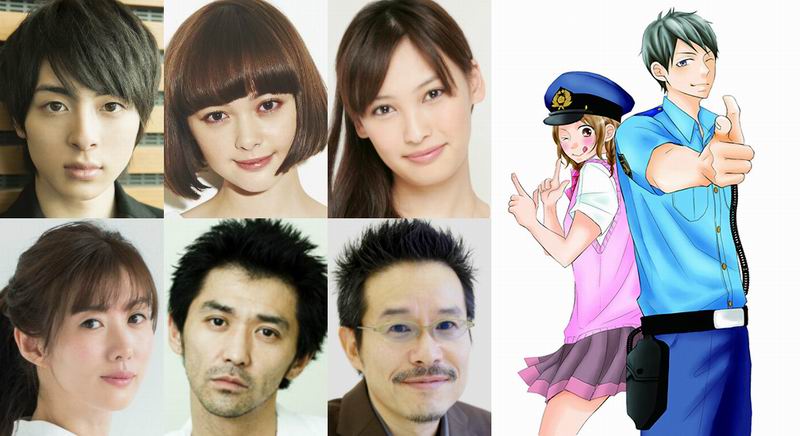 Dikutip dari asianwiki.com, dalam film live-action P and JK, Tao Tsuchiya berperan sebagai Kako dan Kazuya Kamenashi sebagai Kota. Sementara itu Mahiro Takasugi akan berperan sebagai seorang pelajar bernama Heisuke Okami, sedangkan Tina Tamashiro sebagai teman Kako bernama Mikado Yaguchi, lalu ada Daigo Nishihata sebagai teman sekelas Kako bernama Jiro Nagakura, Aya Omasa sebagai rekan Kota sesama polisi bernama Fumi Komori, Tomorowo Taguchi sebagai polisi senior rekan Kota bernama Shuichi Yamamoto, serta Jun Murakami dan Rie Tomosaka yang berperan sebagai orangtua Kako.
Melihat para pemerannya, apa kalian tertarik menonton film ini?
Source : asianwiki.com