Hari ini, situs resmi film adaptasi live-action berjudul Hana wa Saku ka (Does The Flower Blossom) yang dibintangi oleh dua aktor tampan asal negeri sakura, Kousei Amano dan Tsurugi Watanabe telah mengumumkan para aktor maupun aktris Jepang lainnya yang akan bermain dalam film layar lebar ini, serta mereka juga meluncurkan sebuah visual poster baru.
Para pemeran tersebut diantaranya, Akihisa Shiono sebagai Kuki Fujimoto (teman Yoichi), Yasukaze Motomiya sebagai Keppei Yoshitomi (pemilik rumah tempat Yoichi tinggal), Yuito Obara dan Atomu Mizuishi, masing-masing berperan sebagai Shouta Minagawa dan Takeo Iwasa (kedua sepupu Yoichi yang tinggal bersamanya). Di bawah ini adalah sebuah visual poster yang baru saja mereka rilis :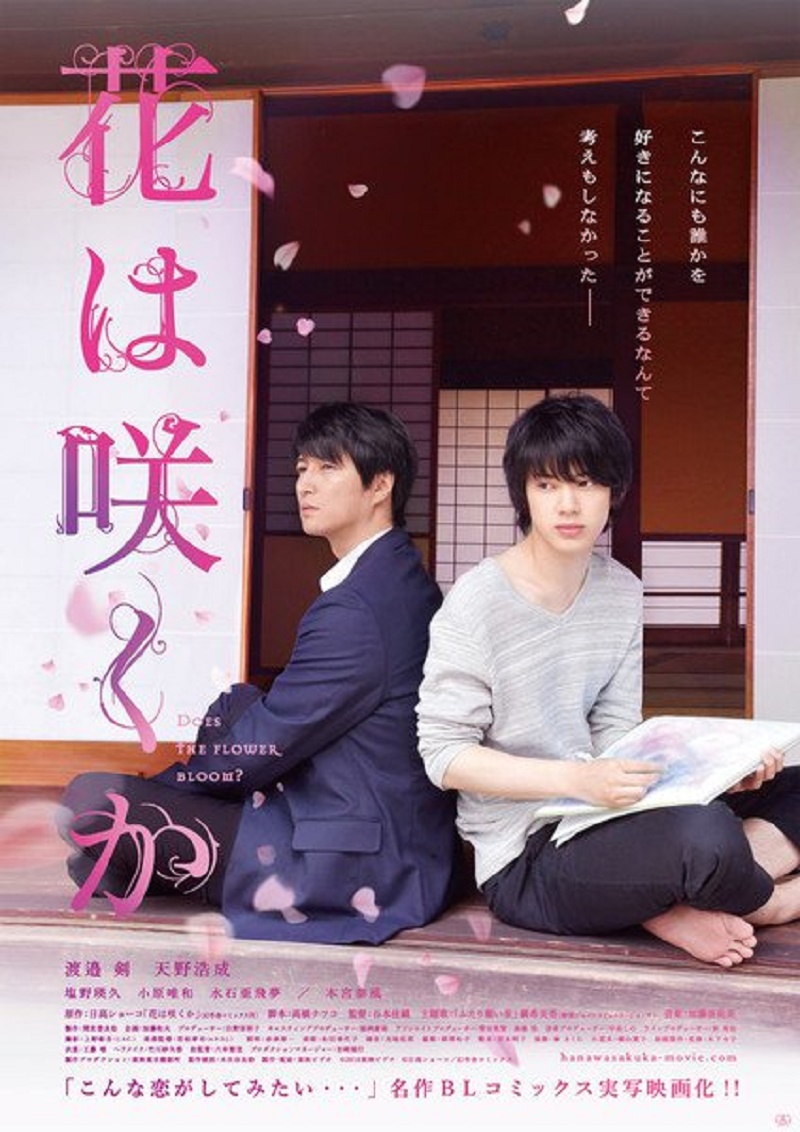 Seperti telah diberitakan sebelumnya, film ini diangkat manga berjudul sama Karya Shoko Hikada yang bercerita tentang pria berusia 37 tahun bernama Kazuaki Sakurai (diperankan Hironari Amano). Pria lajang, terlalu banyak bekerja di biro iklan, dan mulai merasa sedikit sedih dengan hidupnya, namun suatu hari seorang pemuda di menabrak Sakurai di stasiun kereta yang membuat majalahnya jatuh dan rusak. Pemuda tersebut bernama Yoichi Mizukawa (diperankan Tsurugi Watanabe), seorang mahasiswa seni berusia 19 tahun yang tinggal bersama sepupunya di rumah tua yang besar.
Meski merasa kesal dan frustrasi dengan perilaku Minagawa yang kasar dan sombong, akibat insiden tersebut Sakurai jadi sering berkunjung ke rumah Mizukawa yang terletak di daerah terpencil hingga akhirnya Kazuaki Sakurai tertarik pada Yoichi Mizukawa.
Digarap oleh sutradara Kaori Tanimoto, film live-action Hana wa Saku ka (Does The Flower Blossom) sendiri dijadwalkan tayang perdana di bioskop – bioskop seluruh Jepang mulai tanggal 24 Februari 2018 mendatang.
Source : animenewsnetwork.com