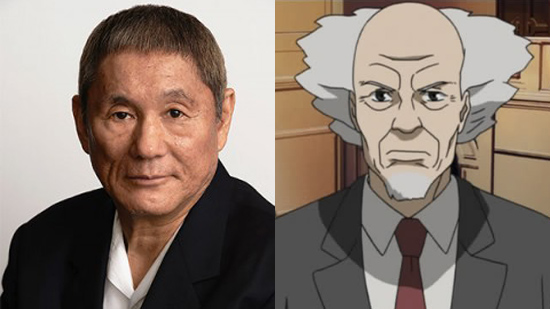 Film live-action Ghost In The Shell versi Hollywood telah mengumumkan bahwa aktor dan sutradara kenamaan asal Jepang, Takeshi Kitano, akan turut serta dalam deretan pemerannya yang telah diumumkan sebelumnya seperti Scarlett Johansson, Michael Pitt (Laughing Man) dan Pilou Asbæk (Batou). Dalam film yang akan dirilis tanggal 31 Maret 2017 tersebut aktor yang juga dikenal dengan julukan Beat Takeshi ini akan berperan sebagai Daisuke Aramaki, pemimpin dari Section 9.
Seperti dilansir dari otakuusamagazine.com, aktor yang di Jepang juga dikenal sebagai komedian ini sebelumnya pernah membintangi film-film Jepang seperti Hana-bi, Kikujiro, Zatoichi dan Battle Royale. Ia juga pernah membintangi film Hollywood yaitu Johnny Mnemonic. Meski pernah mengakui bahwa dirinya bukan penggemar anime, Kitano merasa tertarik terhadap karakter Aramaki yang diperankannya dan juga terhadap film live-action Ghost In The Shell yang menurutnya sangat berbeda dari film-film yang pernah dibuatnya.
Ada yang pernah menonton film yang dibintangi Takeshi Kitano?
Source : otakuusamagazine.com