Berita Jepang | Japanesestation.com
Acara Visual Japan Summit 2016 Powered by Rakuten telah digelar tanggal 14-16 Oktober yang lalu di Makuhari Messe Halls, Tokyo, Jepang. Selama tiga hari berturut-turut, sekitar 100.000 penggemar Visual-Kei dimanjakan dengan penampilan berbagai band dan para sosok legendaris dalam dunia musik visual rock asal Jepang. Acara ini merupakan festival Visual-Kei terbesar sejak kemunculan genre Visual-Kei di Jepang hampir 3 dekade yang lalu.
Berbagai band dan sosok visual rock legendaris yang telah sering menduduki puncak tangga lagu di Jepang sepanjang karir mereka tampil di acara Visual Japan Summit 2016 Powered by Rakuten, di antaranya ada X JAPAN, LUNA SEA, GLAY, Psycho le Cemu, HYDE × YOSHIKI, hide with Spread Beaver, Plastic Tree, MUCC, Golden Bomber, dan masih banyak lagi.
Selain itu juga turut tampil Muteki Band, yaitu band yang para member-nya merupakan gabungan dari anggota band dan artist ternama seperti TOSHI, TERU, RYUICHI, KIBA, DAISHI, 葉月(Hazuki lynch.), 百 pada vokal; lalu YOSHIKI, SUGIZO, PATA, HISASHI, TAKURO di gitar; serta HEATH, SEX GEORGE pada bass; dan yukihiro (L'Arc~en~Ciel) pada drums. Juga turut hadir Gene Simmons dari band KISS yang menjadi bintang tamu kejutan pada acara tersebut.
Visual Japan Summit 2016 Powered by Rakuten menghadirkan 3 stage yaitu SUMMIT STAGE, VISUAL STAGE, dan JAPAN STAGE, yang setiap harinya menyuguhkan penampilan dari band dan pengisi acara yang berbeda. Berikut adalah foto-foto dari berbagai band yang tampil per hari beserta setlist-nya.
DAY 1
SUMMIT STAGE
Psycho le Cemu 1. BLADE DANCE -SHORT Ver.- 2. 激愛メリーゴーランド 3. 愛の唄 4. あきらめないDAYS 5. REMEMBRANCE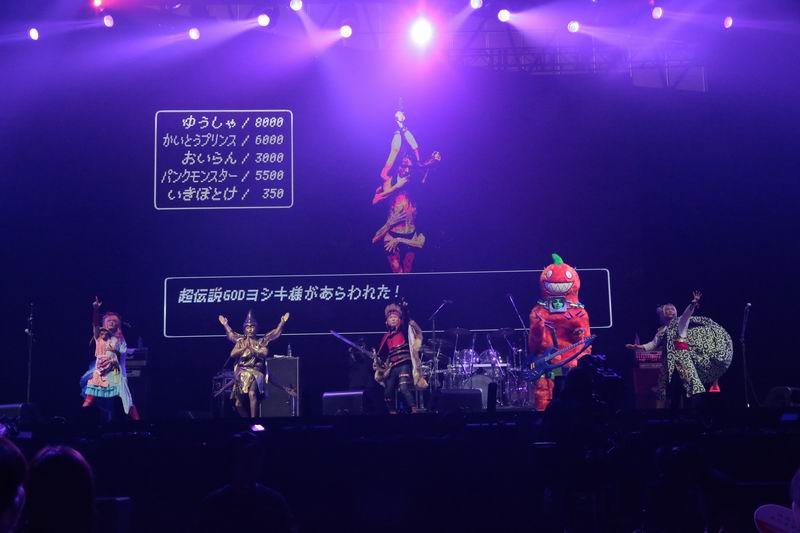 Kamaitachi 1. かMARCH 2. NO THANK YOU 3. みにくいあひるのこ 4. 妖怪ROCK! 5. 自由の女神 6. TOY DOLL(S) 7. I LOVE YOU 6. KILL YOURSELF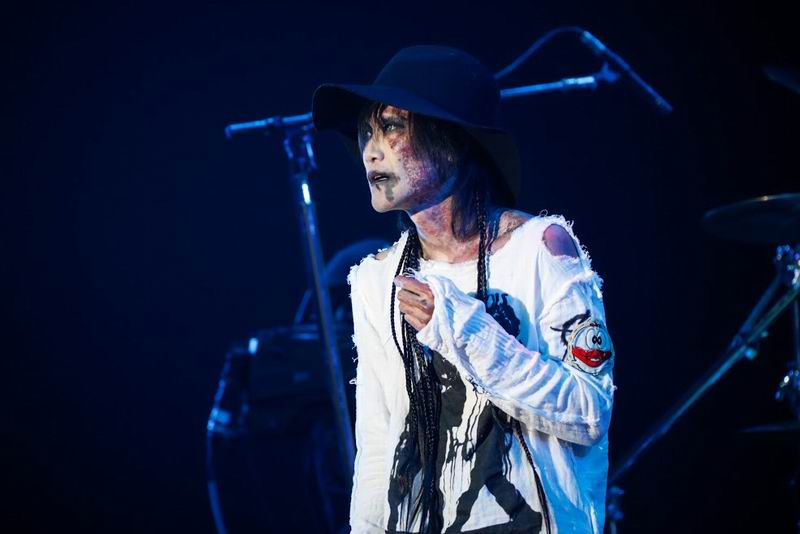 BY-SEXUAL 1. PSYCHIC DANCE 2. HYSTERIC 3. CAT'S MOOD 4. 沖田総司はBカップ 5. BE FREE 6. SO BAD BOY 7. NON!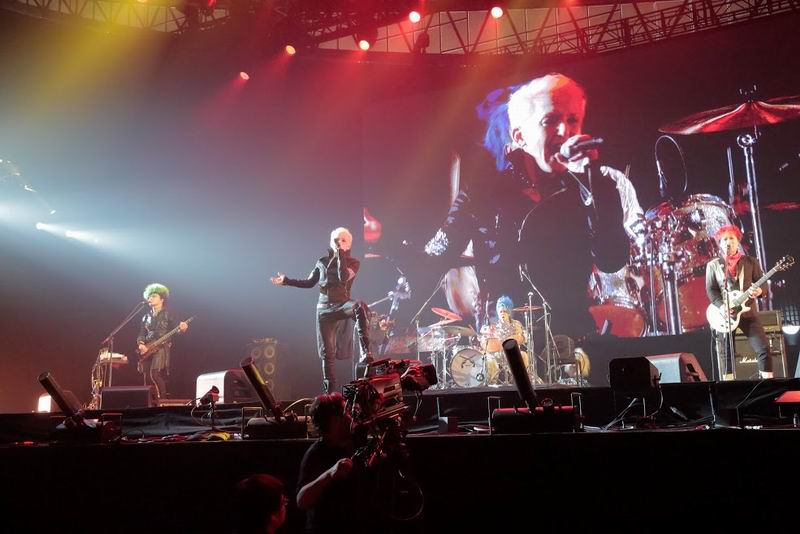 GLAY 1. YOU MAY DREAM 2. デストピア 3. 千ノナイフガ胸ヲ刺ス 4. 超音速デスティニー 5. Joker(X-JAPAN カバー) 6. BELOVED 7. グロリアス 8. 彼女の"Modern…" 9. ACID HEAD 10. 誘惑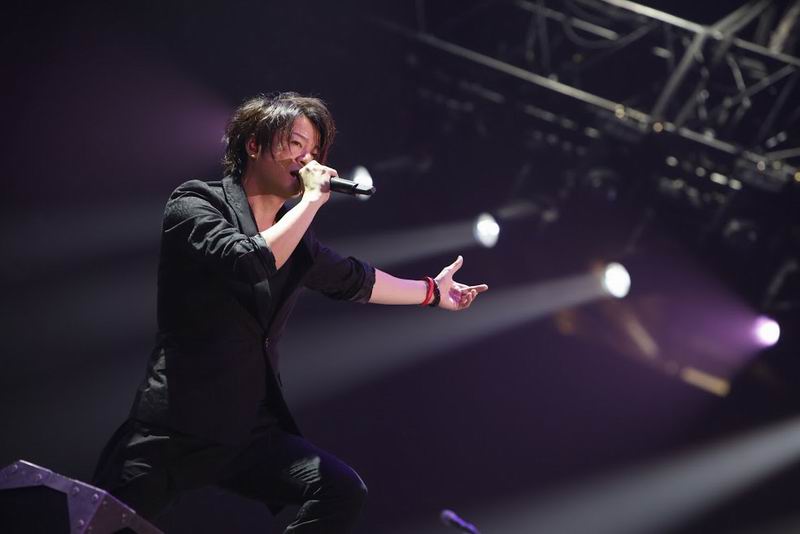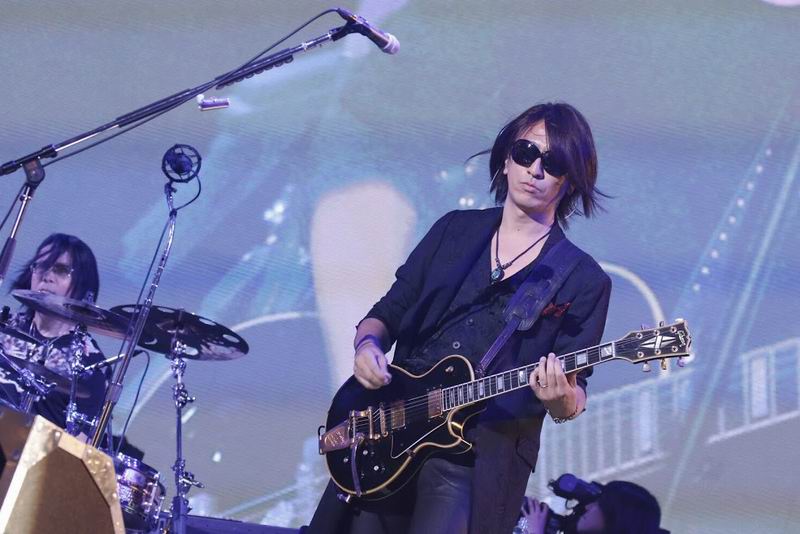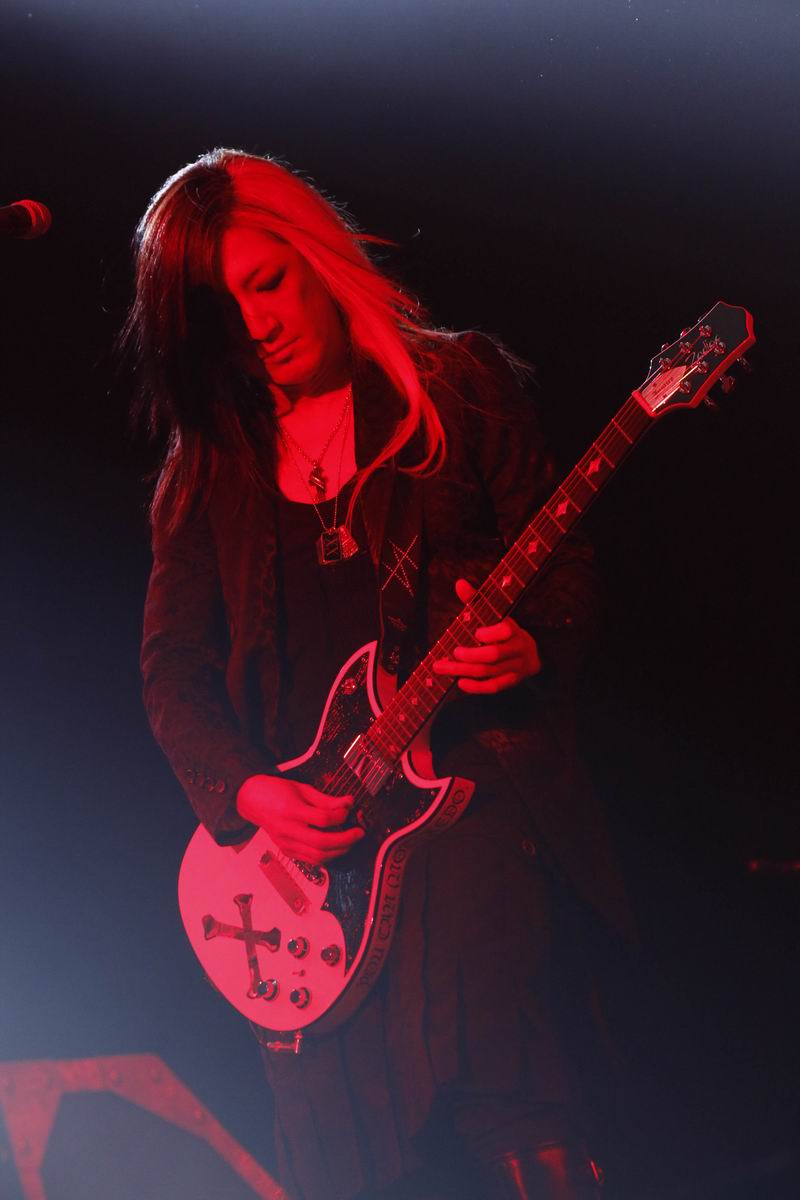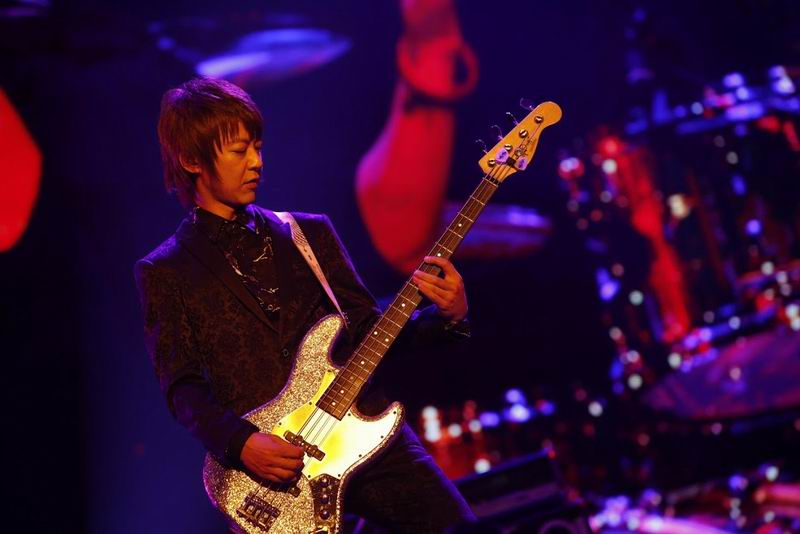 LUNA SEA 1. FATE 2. Dejavu 3. PRECIOUS... 4. TRUE BLUE 5. FACE TO FACE 6. IN SILENCE 7. I for You 8. TIME IS DEAD 9. TONIGHT(LONG) 10. ROSIER 11. WISH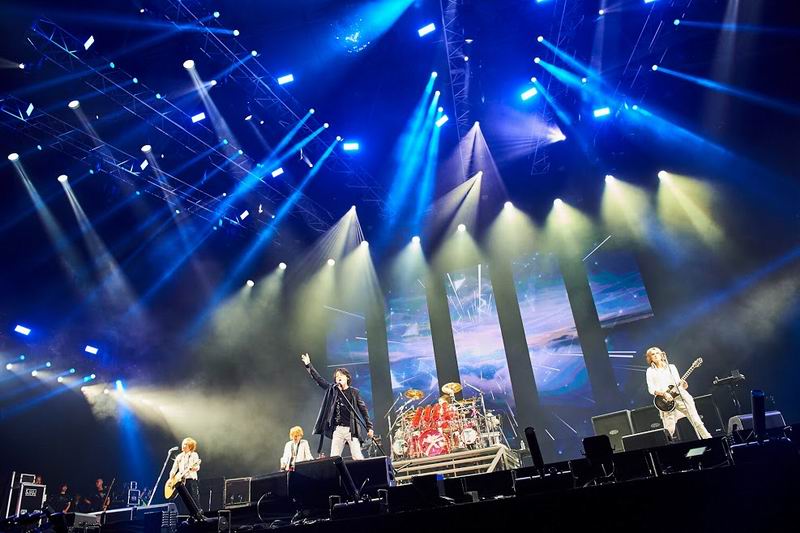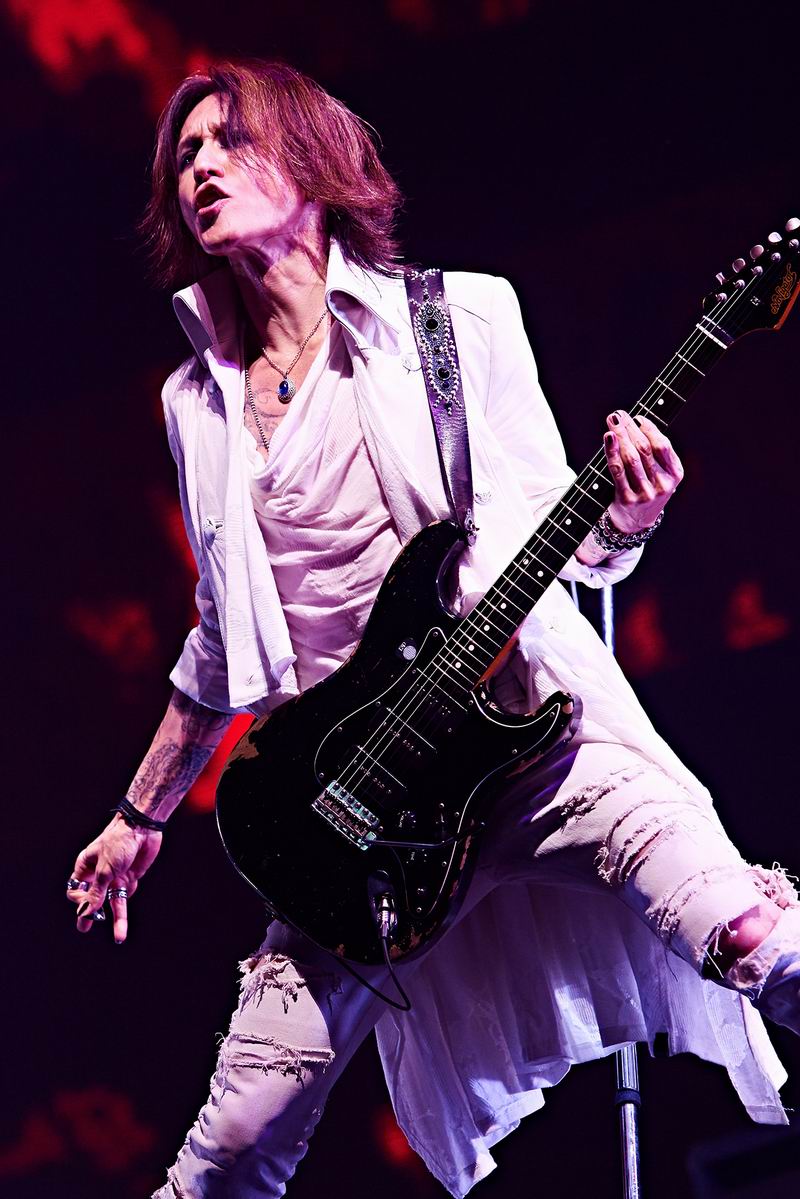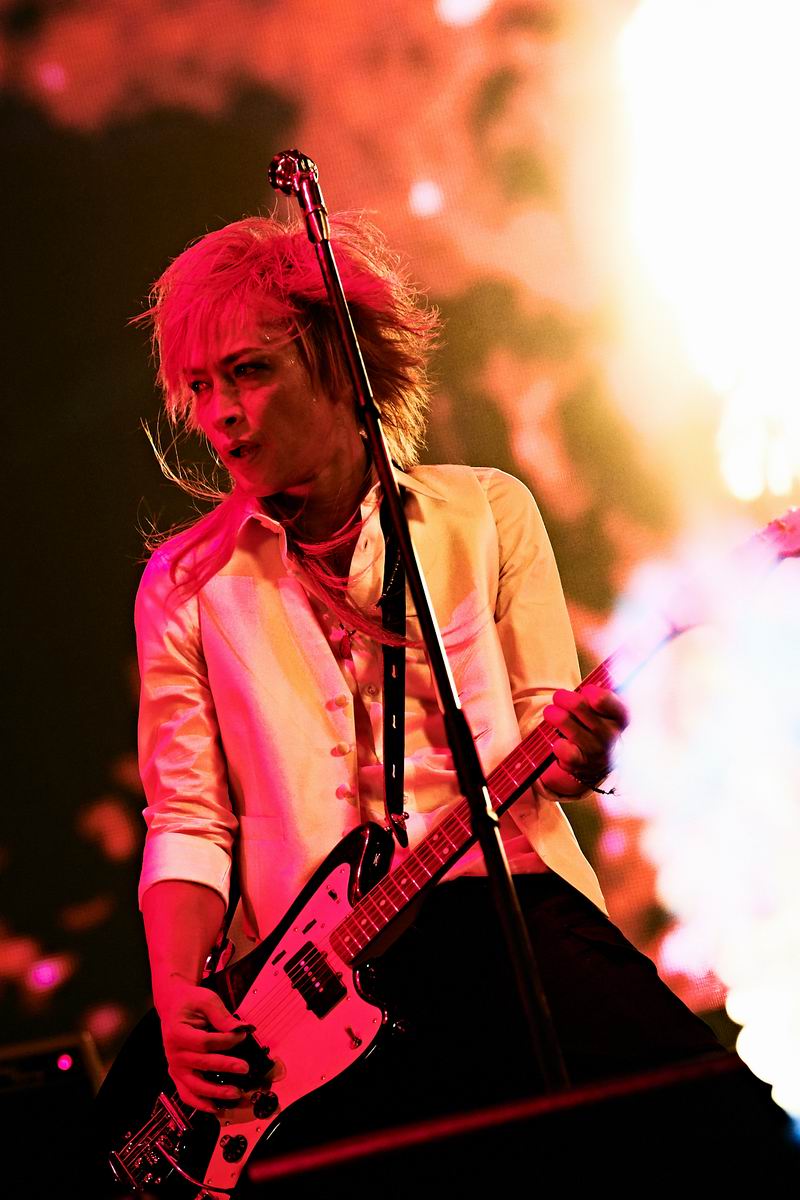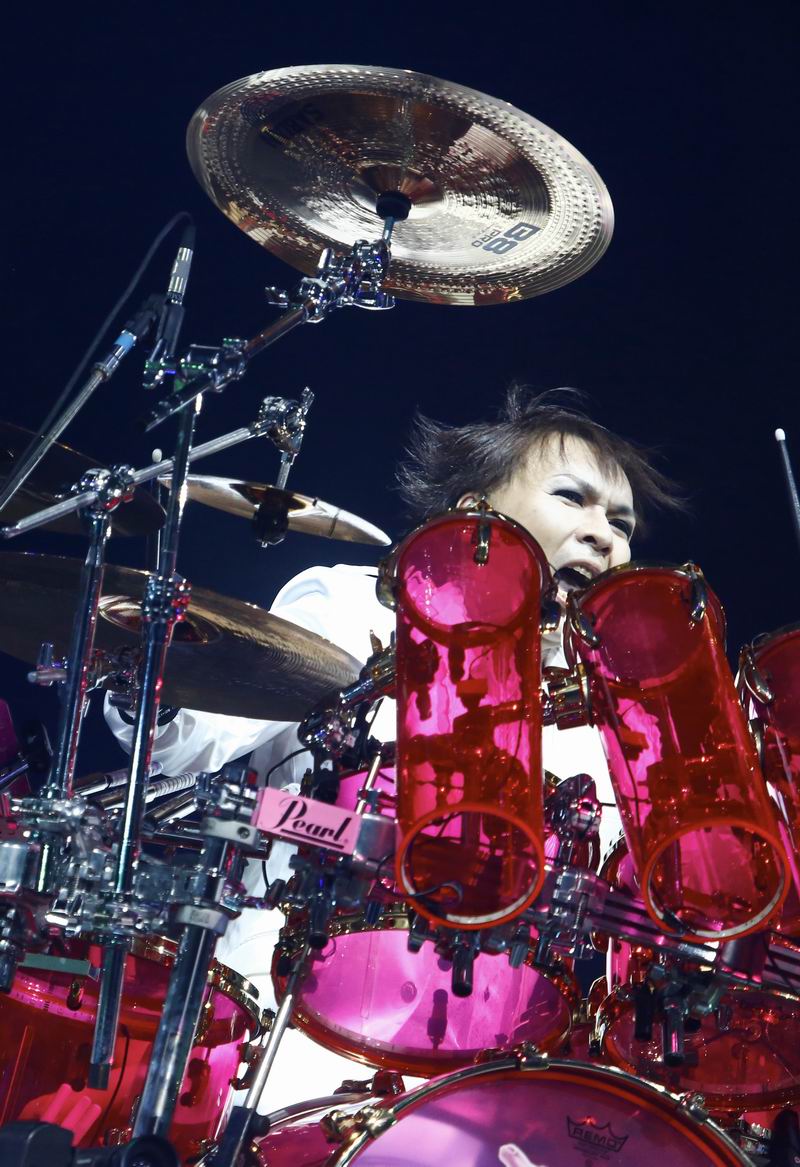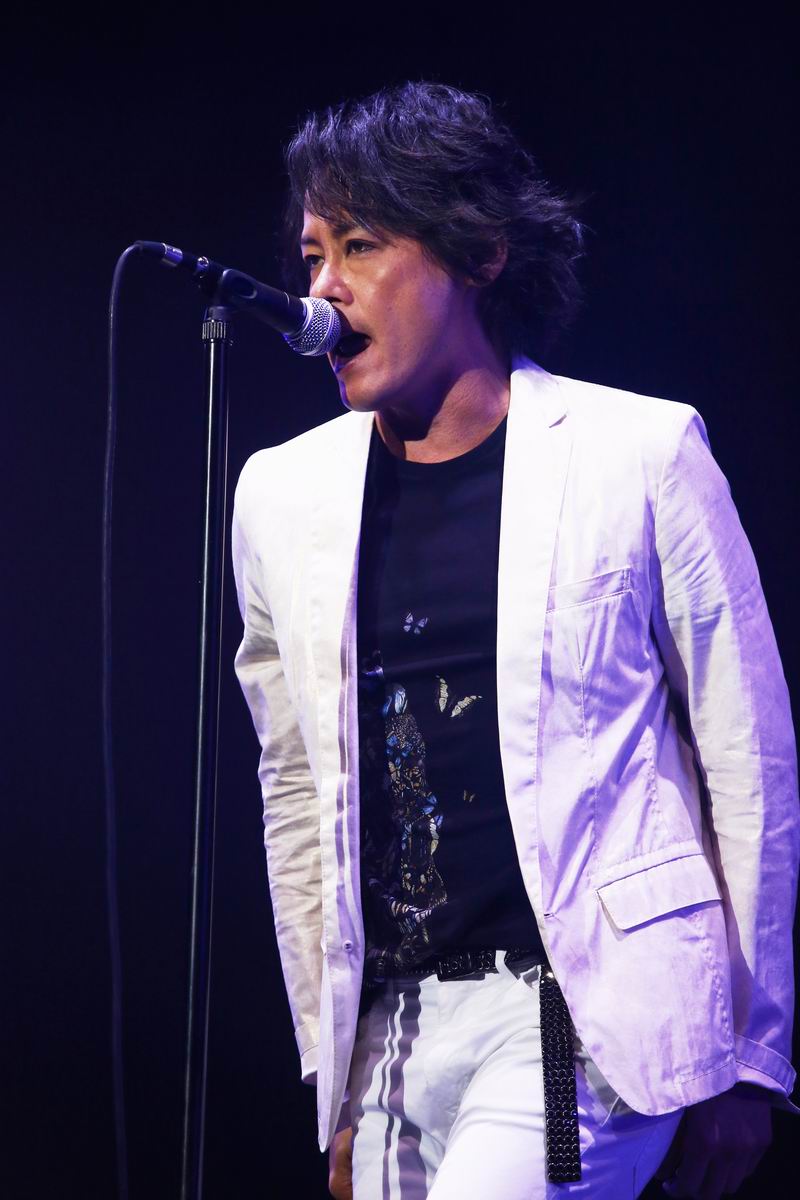 X JAPAN 1. Miracle 2. JADE 3. Rusty Nail 4. Forever Love 5. 紅 6. Born to be free 7. X 8. ENDLESS RAIN 9. ART OF LIFE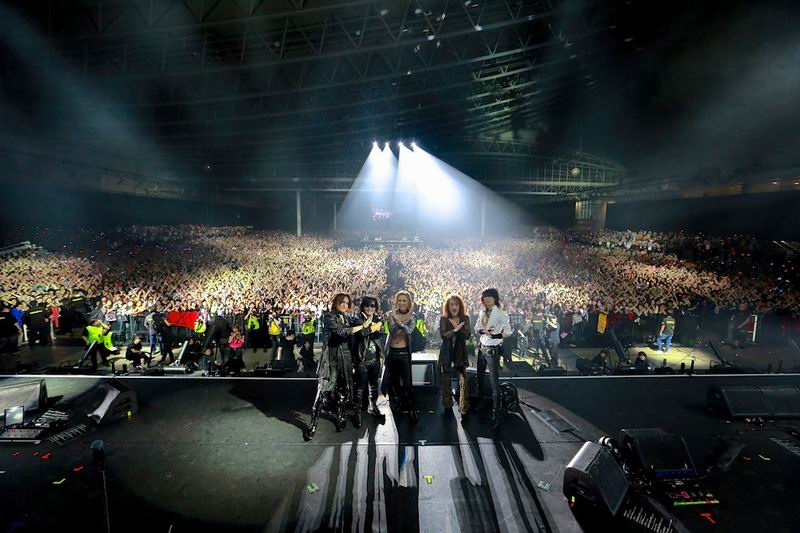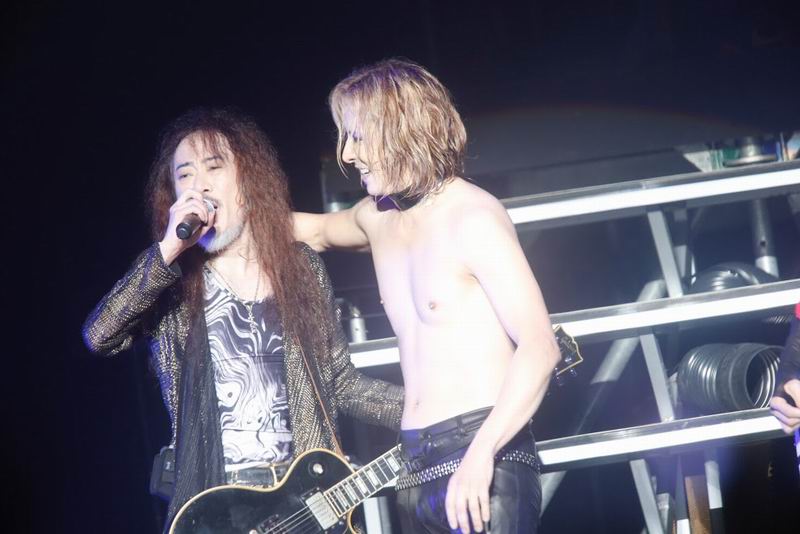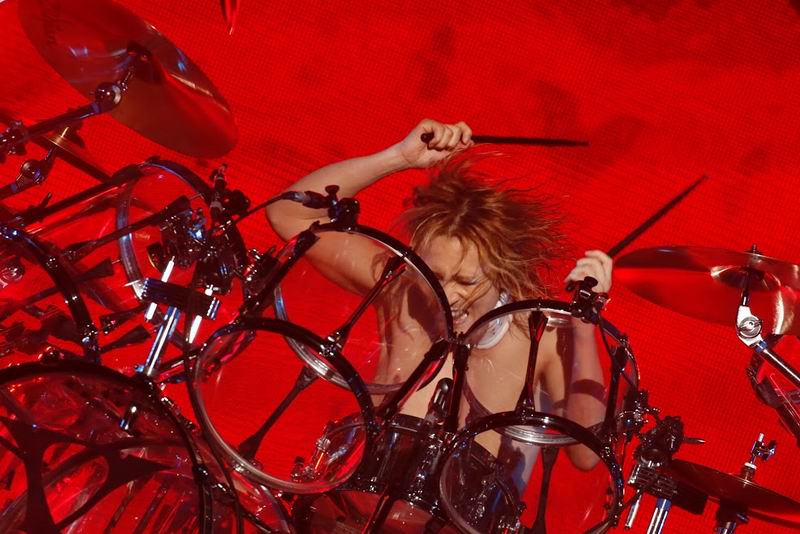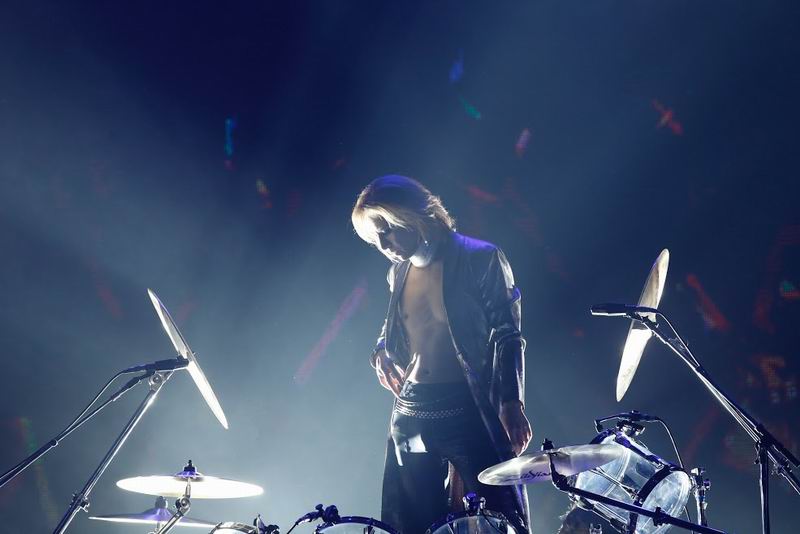 Muteki Band 1. Anarchy in the U.K. (SEX PISTOLS cover) 2. God Save the Queen 3. ROCK AND ROLL ALL NITE (KISS cover)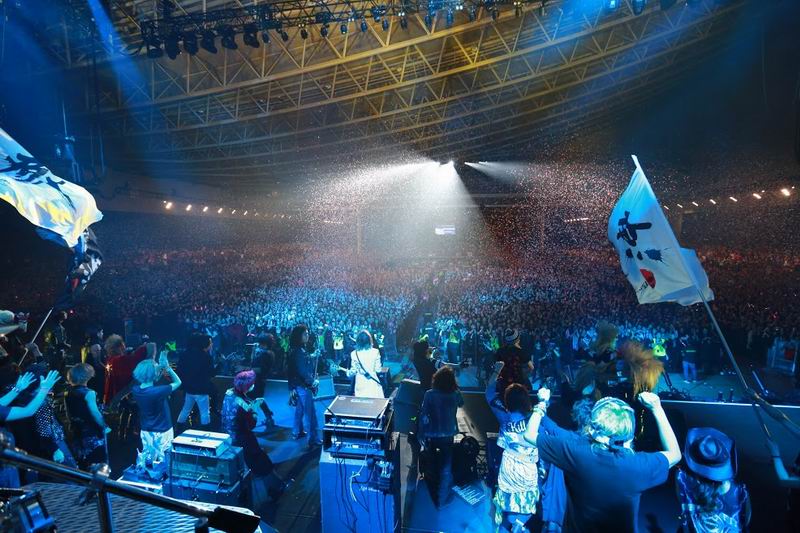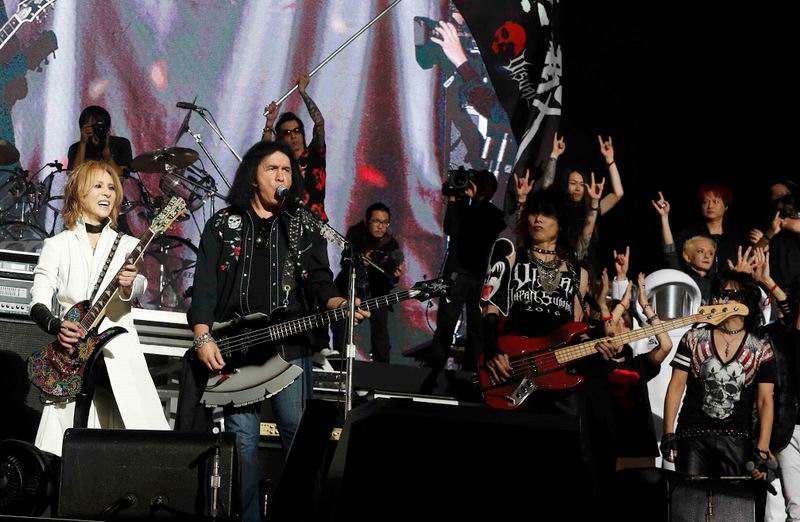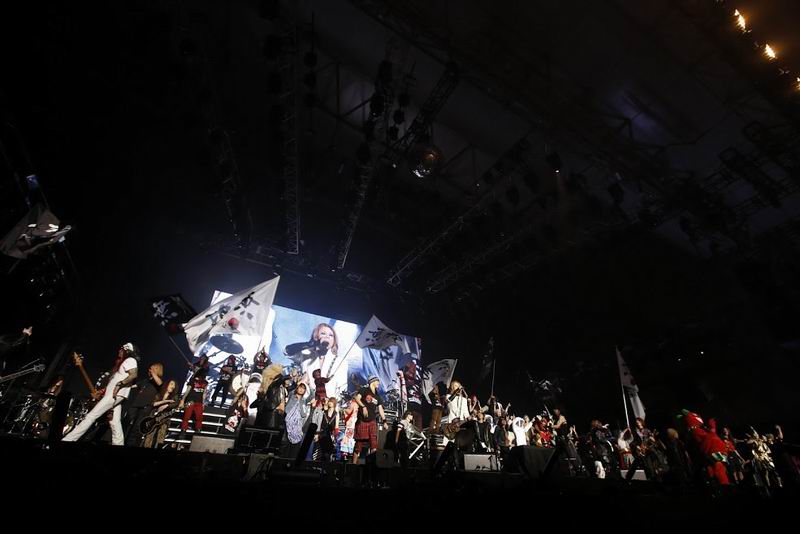 VISUAL STAGE
X-SUGINAMI 1. BLUE BLOOD 2. VANISHING LOVE 3. X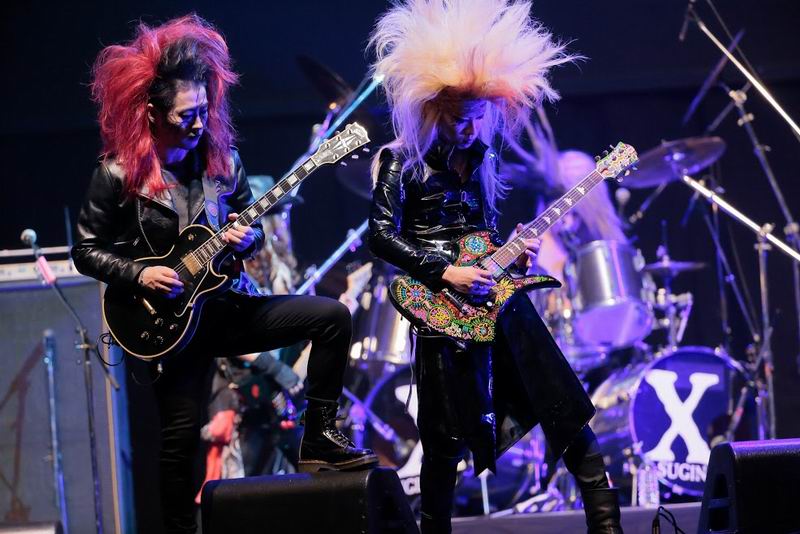 SPEED OF LIGHTS 1. SPEED OF LIGHTS 2. WARP 3. 宇宙無双 4. CARRY ON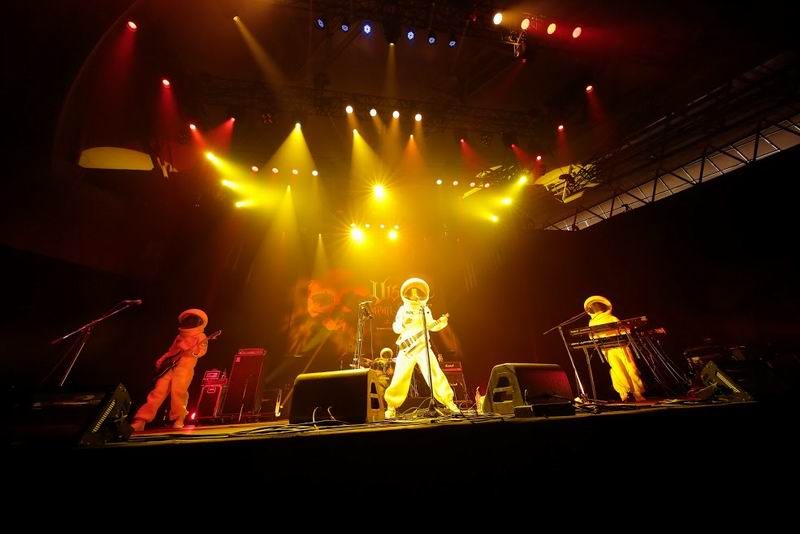 Anli Pollicino 1. Time 2. Labyrinth 3. Slave Machine 4. 白百合ヴァネッサ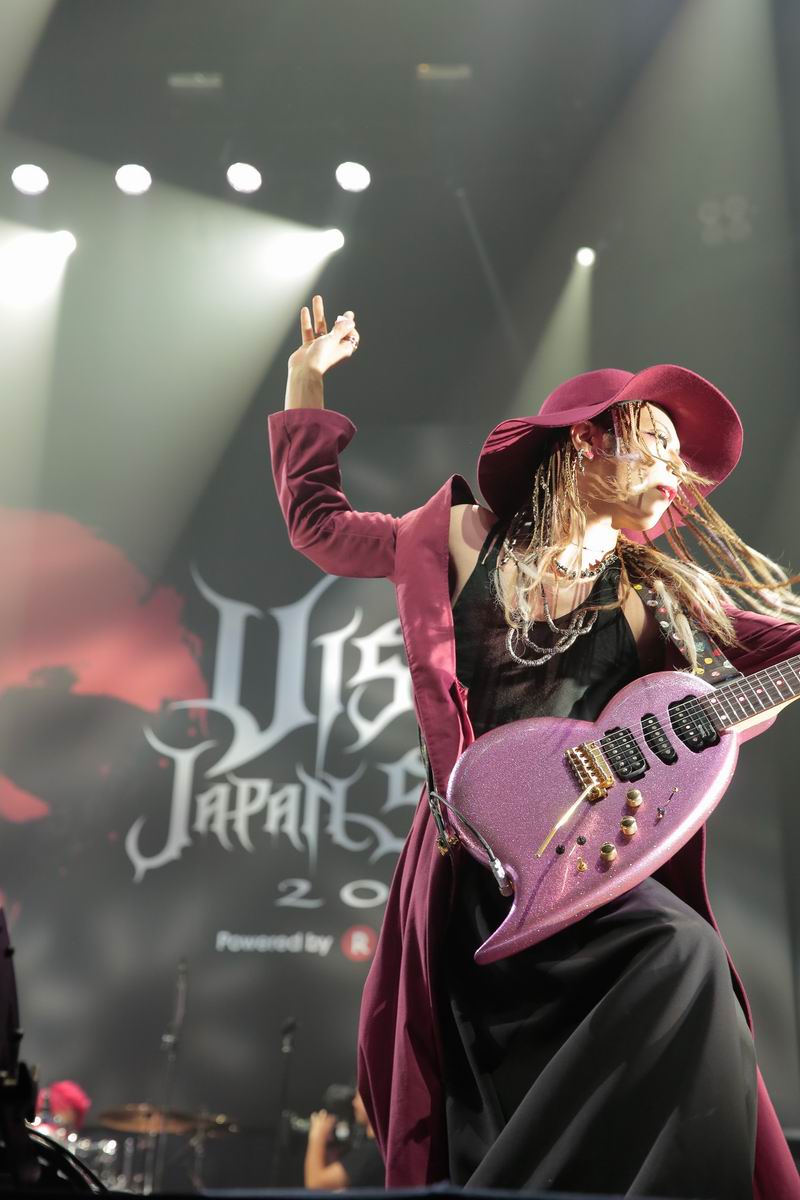 HERO 1. to you... 2. ALIVE 3. カントリーロード 4. ソプラノ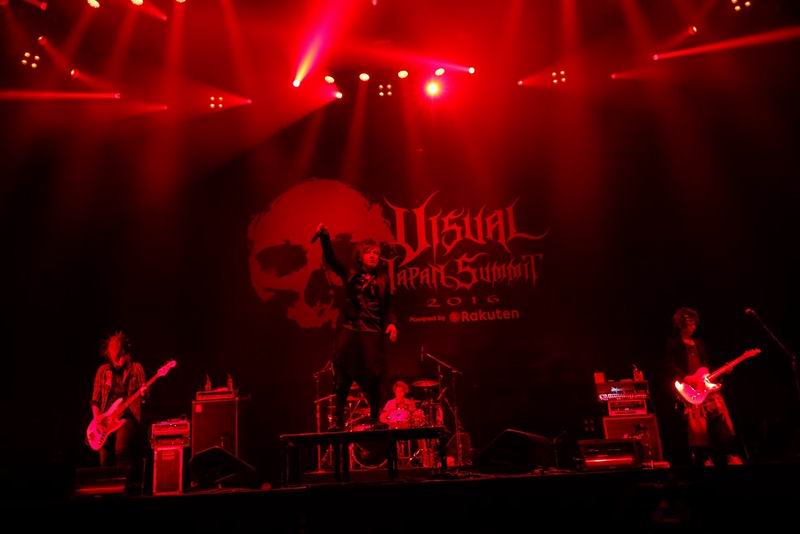 ユナイト(Unite) 1. small world order 2. ice 3. Love_Duck_Core_Nothing 4. ジュピタ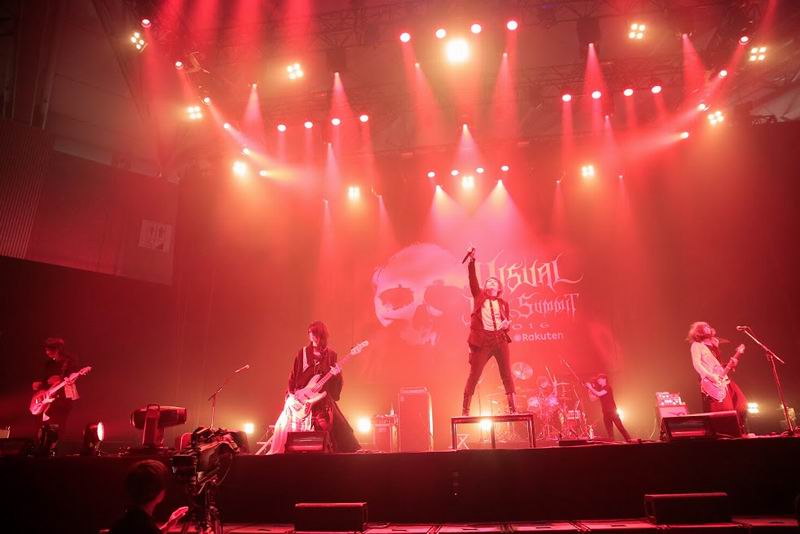 GARGOYLE 1. 完全な毒を要求する 2. Halleluyah 3. 野蛮回路 4. 死ぬこととみつけたり 5. 影王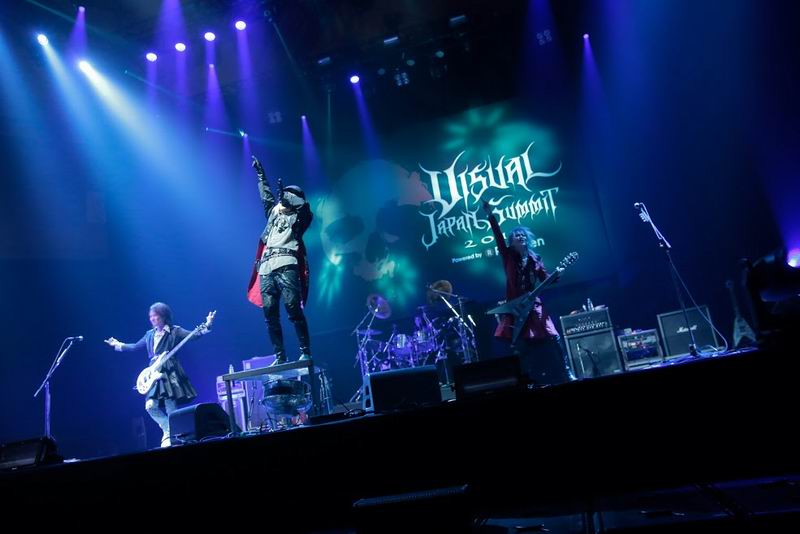 TOKYO YANKEES 1. Preemptive Strike 2. Serial Killer 3. Kill the Buster 4. Dive into Field 5. Venus 6. Drugstore Cowboy 7. Rat Race 8. Hollywood Heartbreaker
JAPAN STAGE
VANIRU 1. L'Abime -dizzy disco- 2. LOVE AGAIN 3. コズミック・ナイト 4. DEAD OR DANCE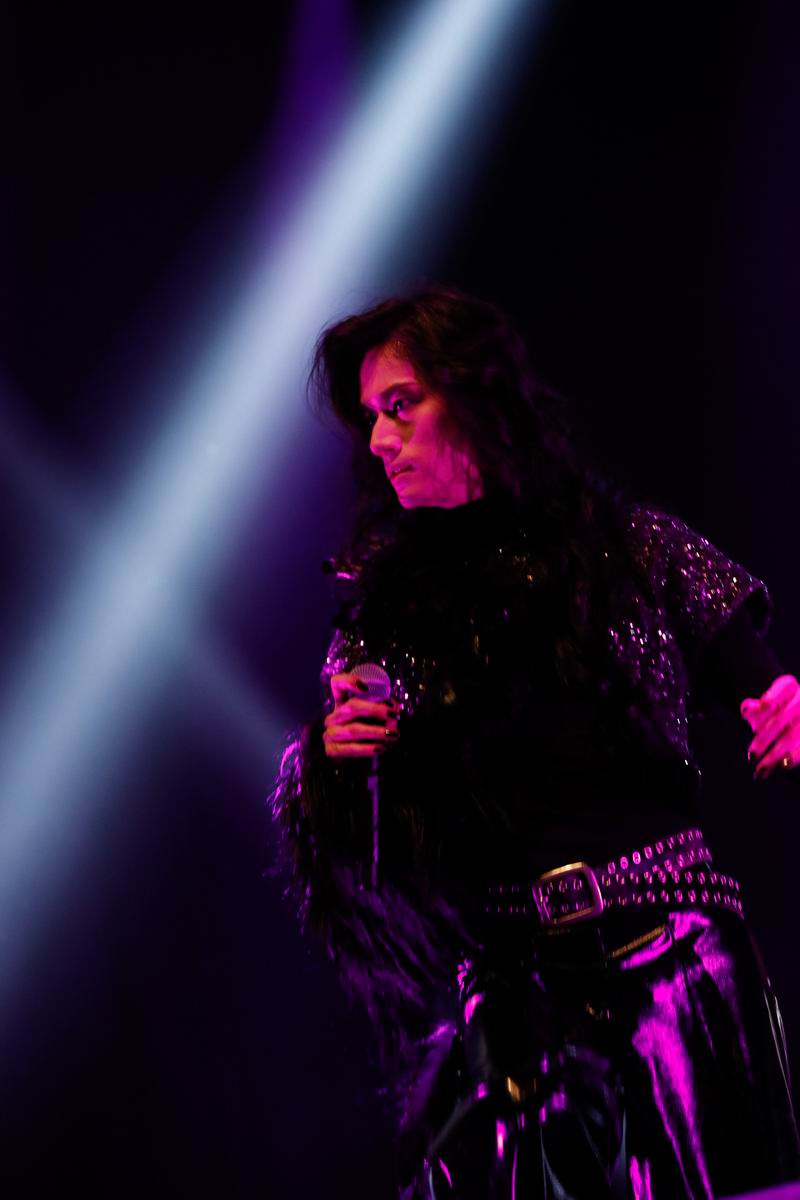 BEAST 1. METRO 2. Chemical 3. SIS 4. LR-7 5. Lynch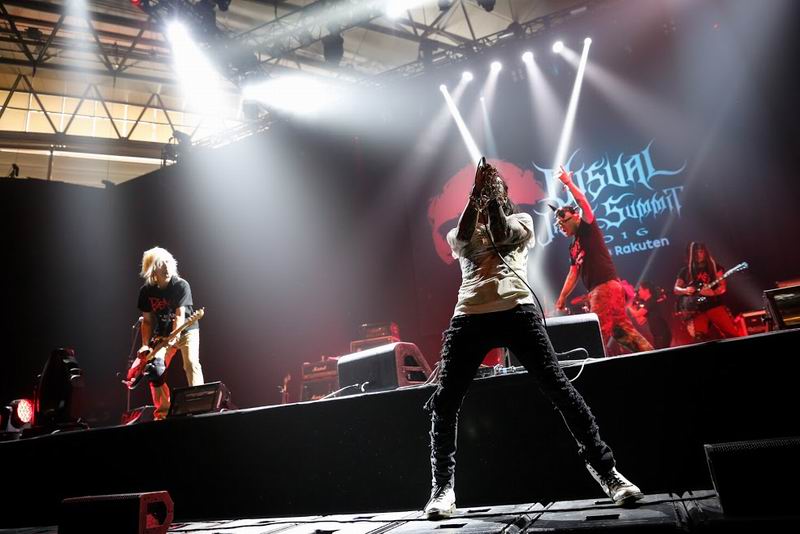 CLØWD 1. 狼煙 2. Tomorrowland 3. RUDENESS RESORT 4. #夏の微熱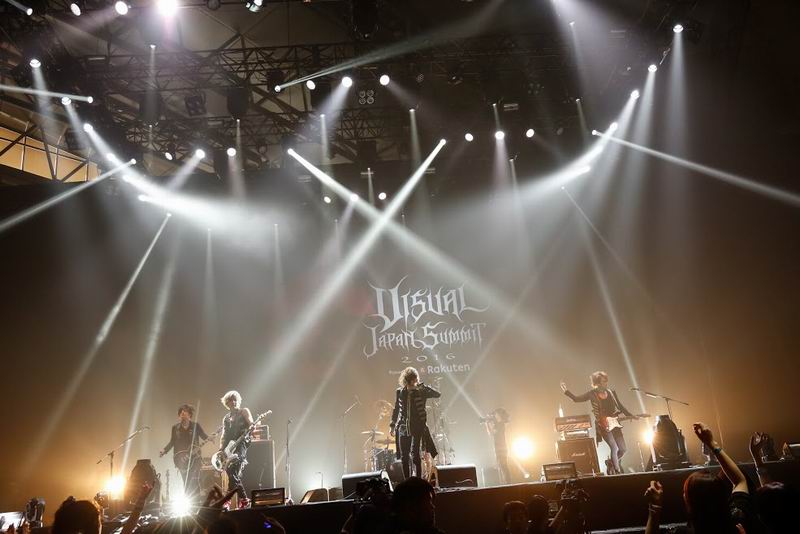 DaizyStripper 1. STARGAZER 2. STAY GOLD 3. SUMMER VACATION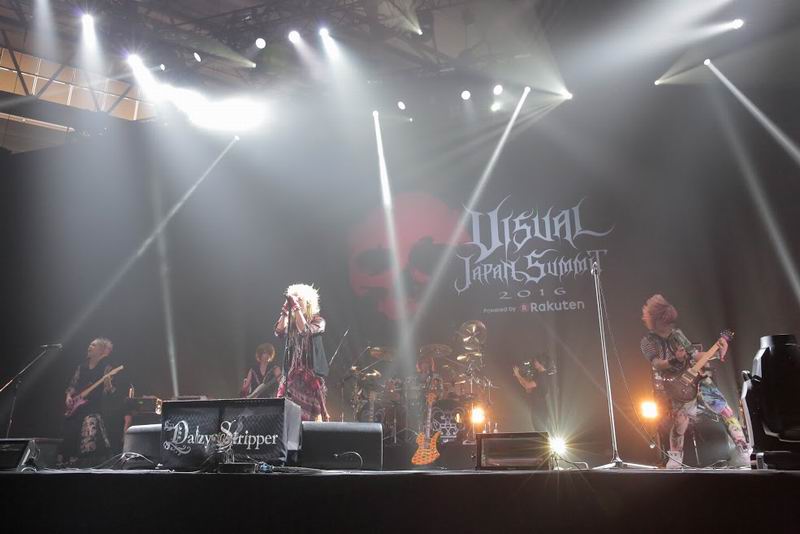 Nocturnal Bloodlust 1. DESPARATE 2. 銃創 3. V.I.P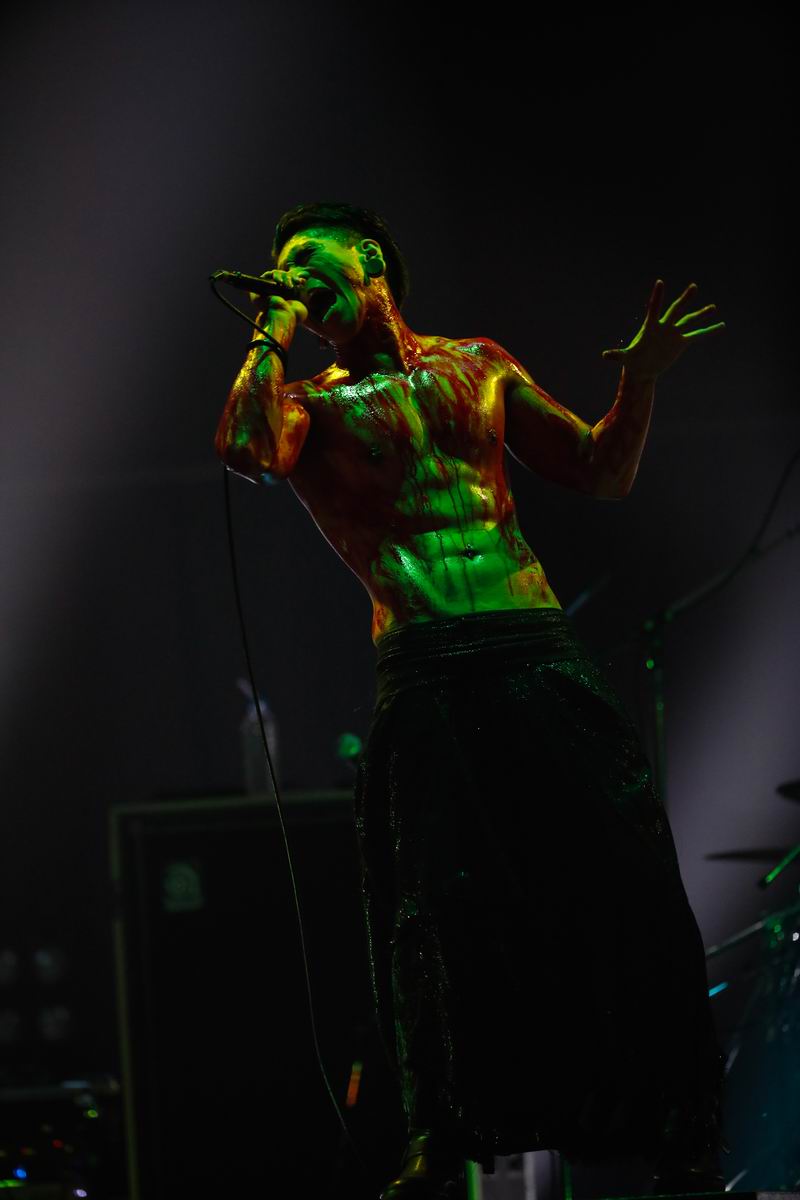 lynch. 1. LAST NITE 2. ADORE 3. MIRRORS 4. GALLOWS 5. pulse_ 6. EVOKE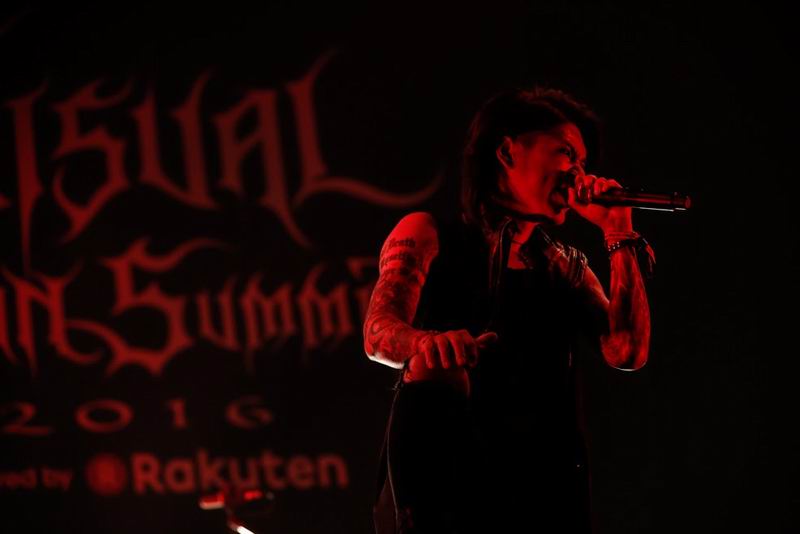 LADIES ROOM 1. eat a peach 2. SEX, SEX & ROCK'N ROLL 3. Damage 4. Shoot it!! 5. GET DOWN 6. Wonderful Tonight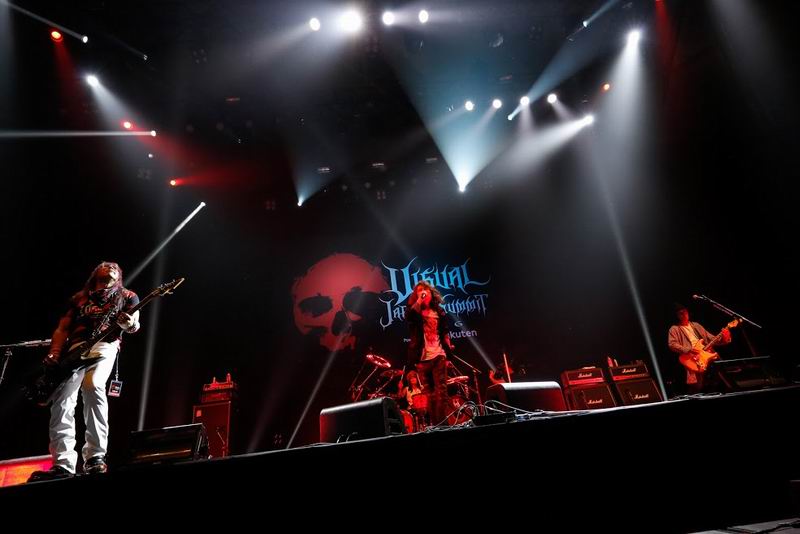 DAY 2
SUMMIT STAGE
A9 1. 閃光 2. SHINING 3. RAINBOWS 4. 春夏秋冬 5. the beautiful name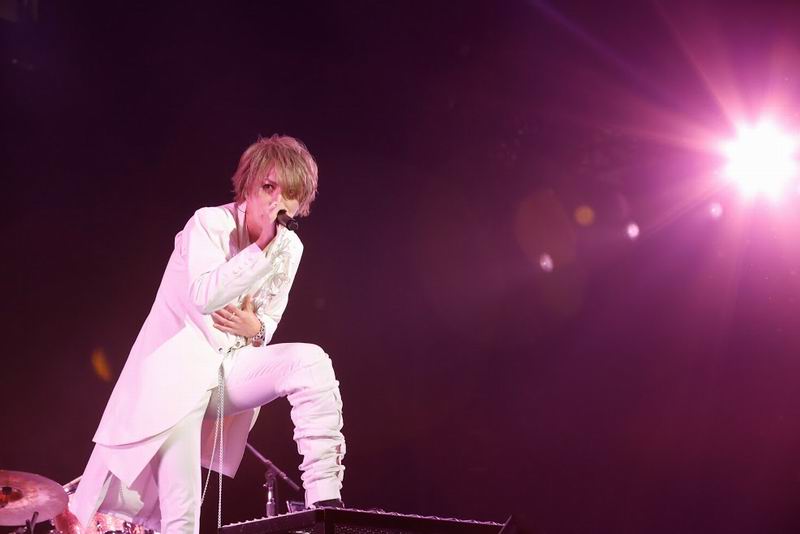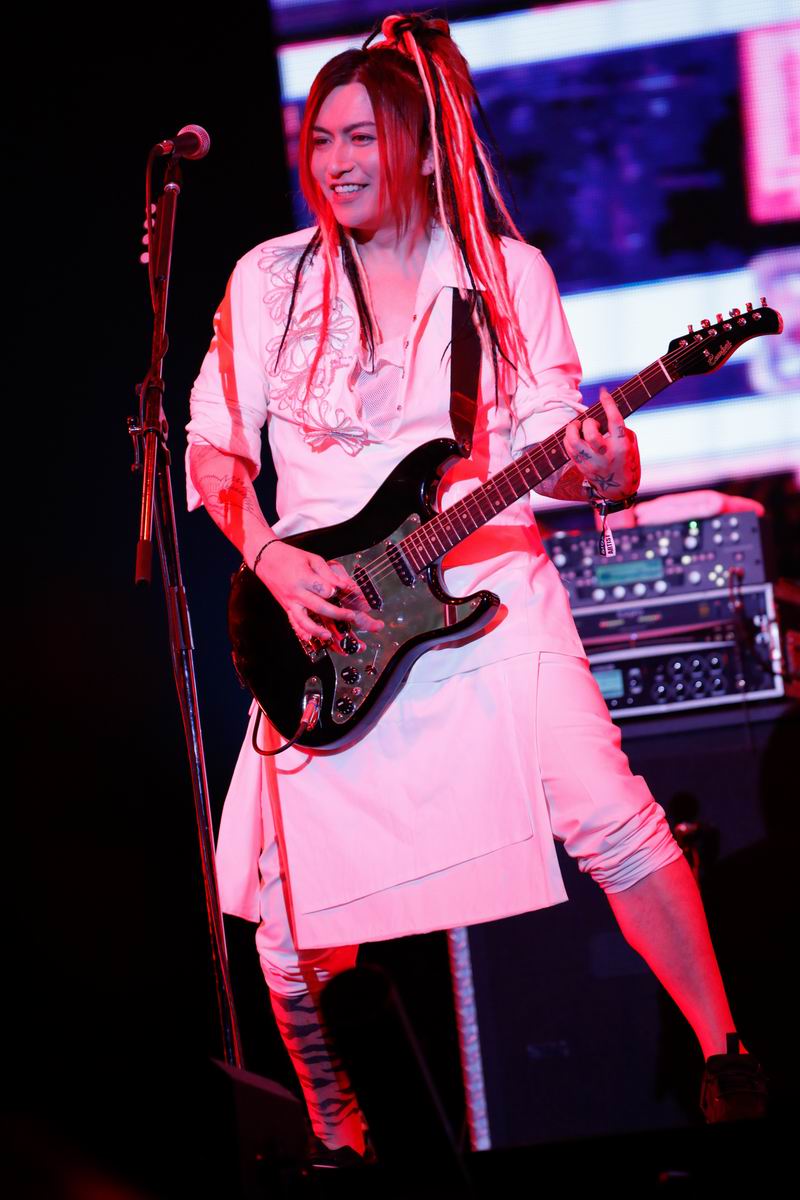 Plastic Tree 1. イロゴト 2. メランコリック 3. 梟 4. マイム 5. 空中ブランコ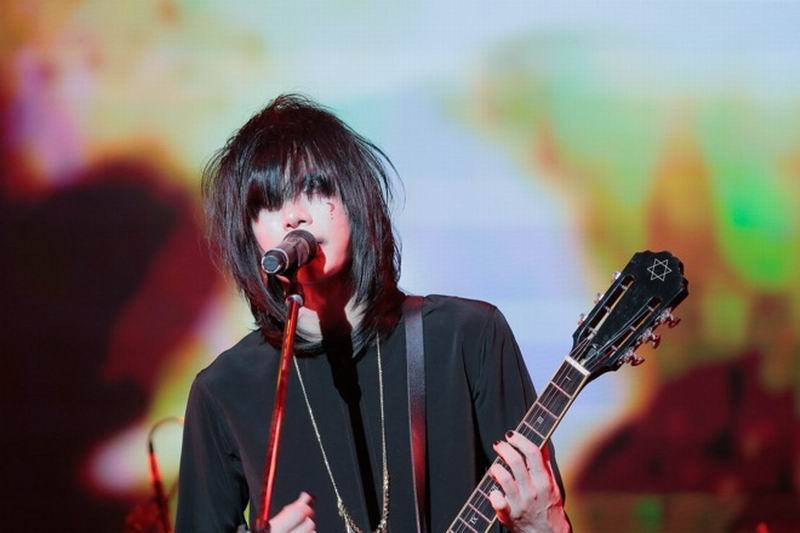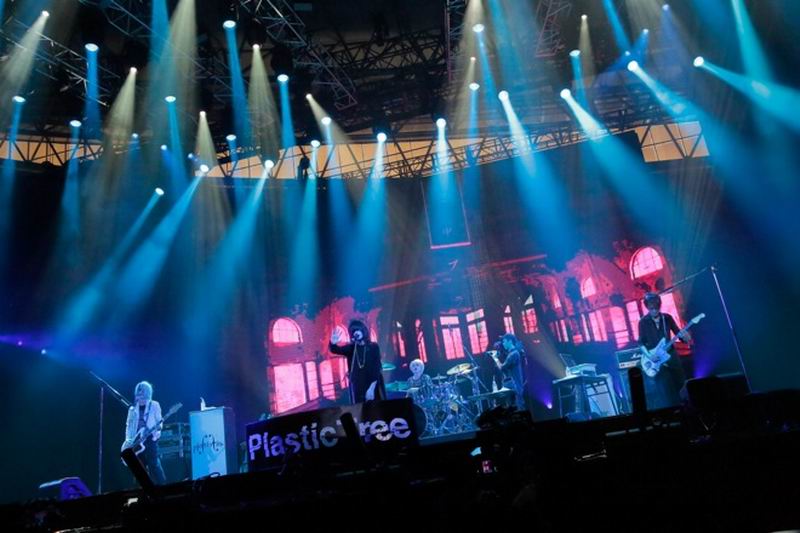 hide with Spread Beaver 1. ROCKET DIVE 2. POSE 3. BEAUTY & STUPID 4. FLAME 5. GOOD BYE 6. ピンクスパイダー 7. DOUBT 8. DICE 9. ever free 10. TELL ME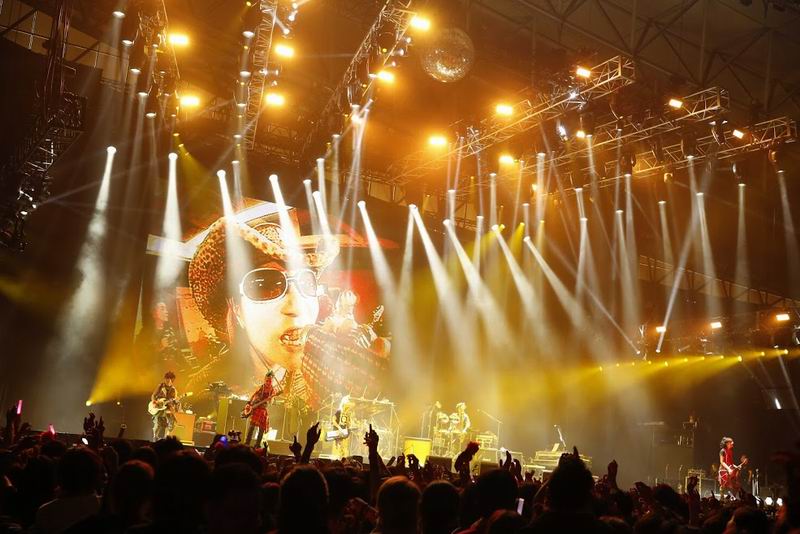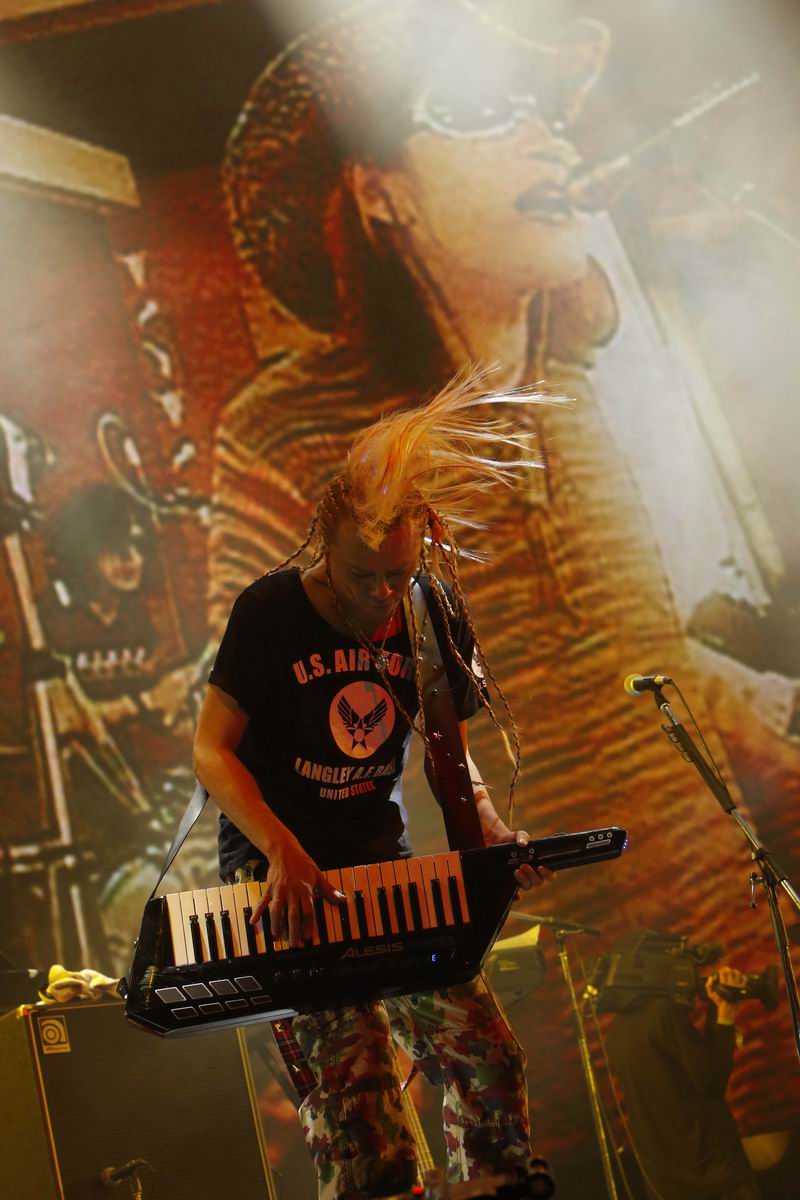 シド (SID) 1. モノクロのキス 2. V.I.P 3. cosmetic 4. hug 5. 刺と猫 6. 嘘 7. 妄想日記 8. Dear Tokyo 9. 眩暈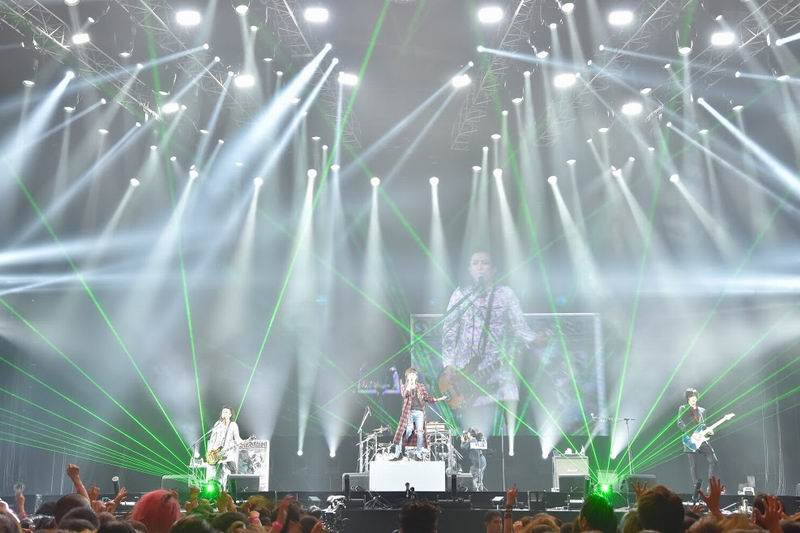 HYDE×YOSHIKI 1. MY HEART DRAWS A DREAM 2. Say Anything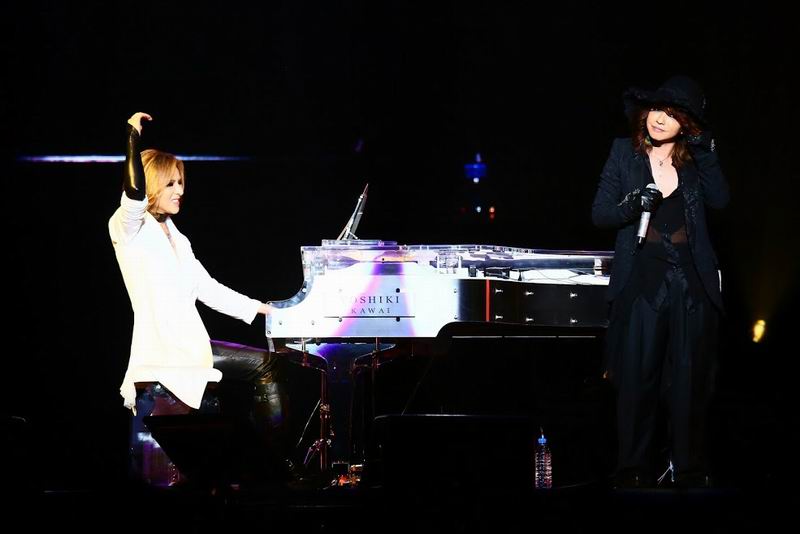 GLAY 1. デストピア 2. Scoop 3. Freeze My Love 4. 超音速デスティニー 5. Joker 6. HOWEVER 7. 生きてく強さ 8. 彼女の"Modern…" 9. ACID HEAD 10. 誘惑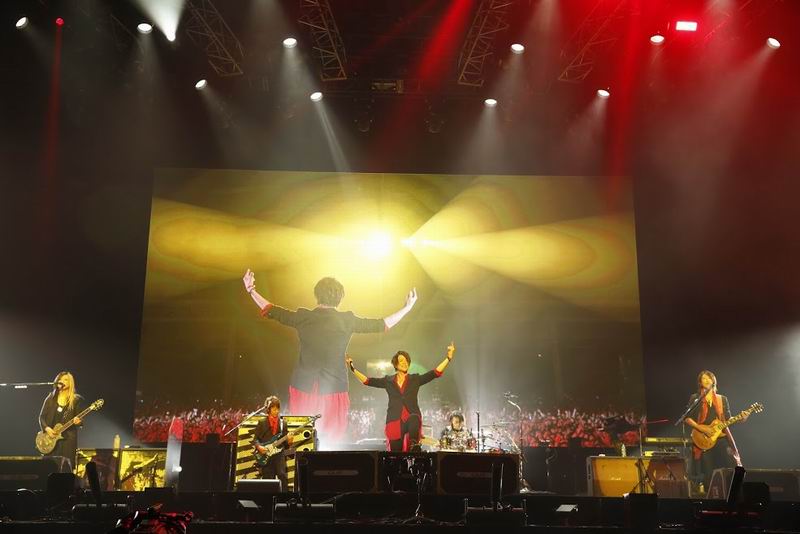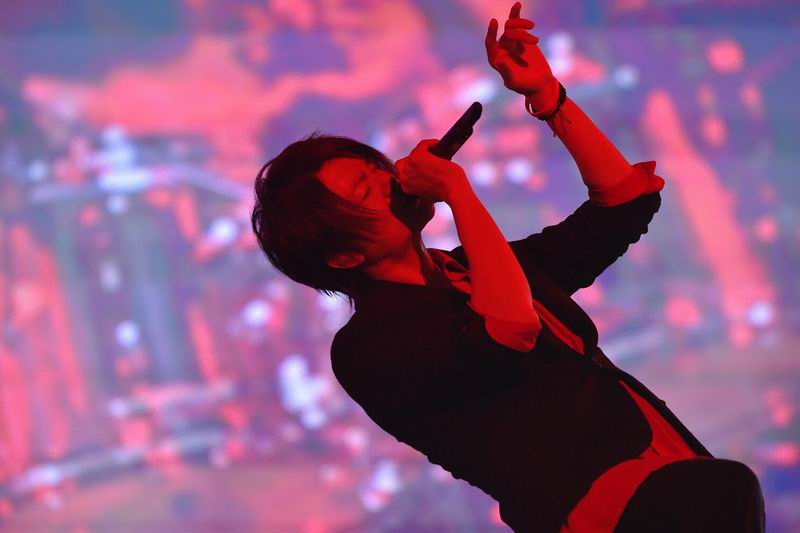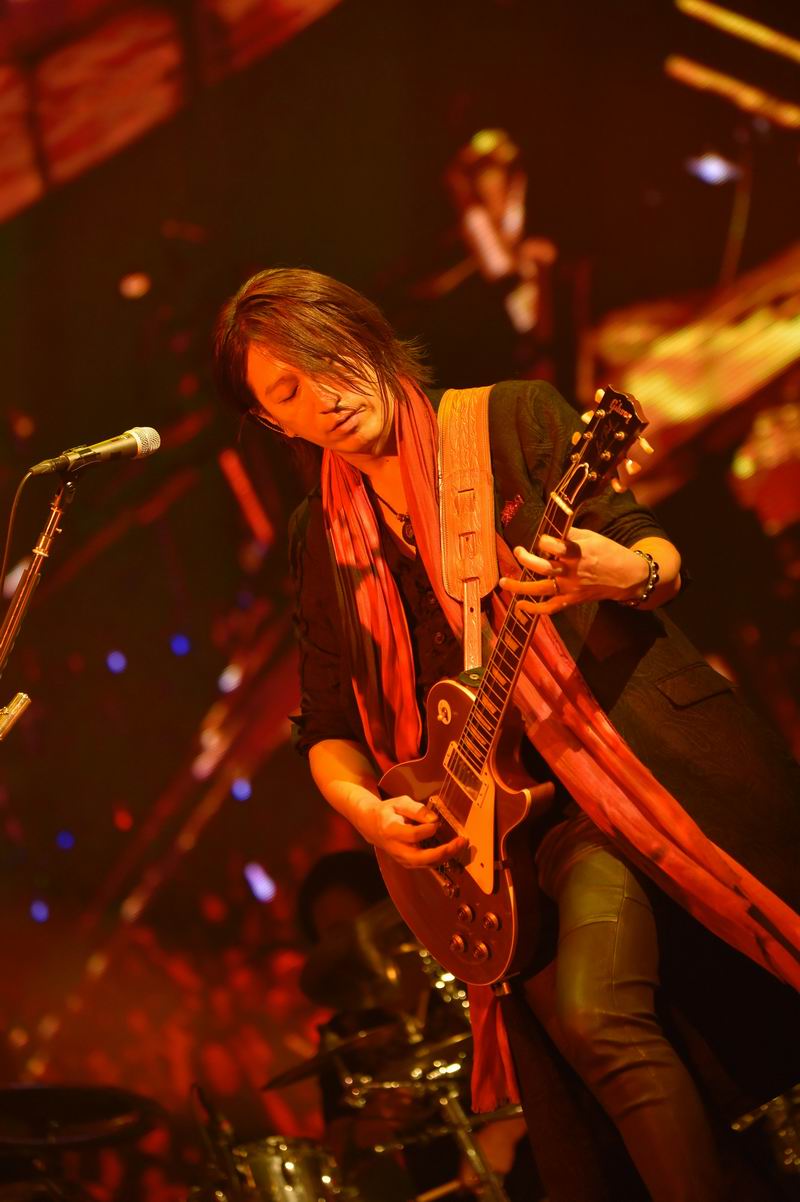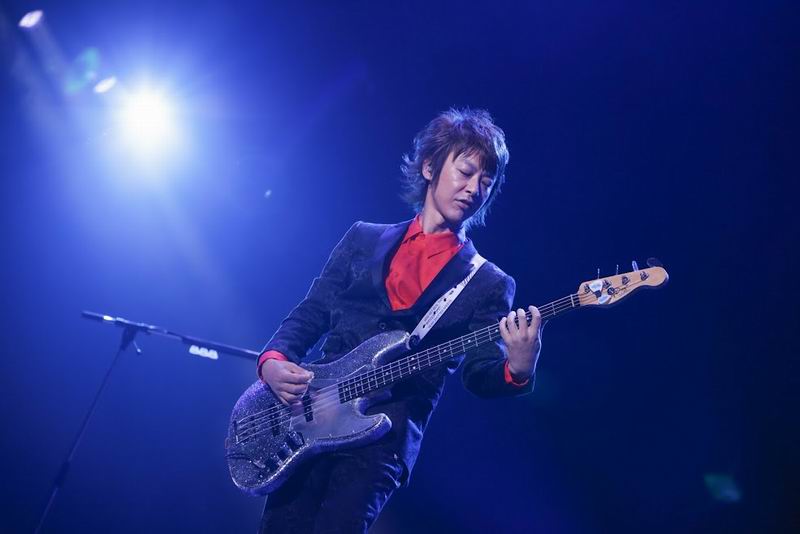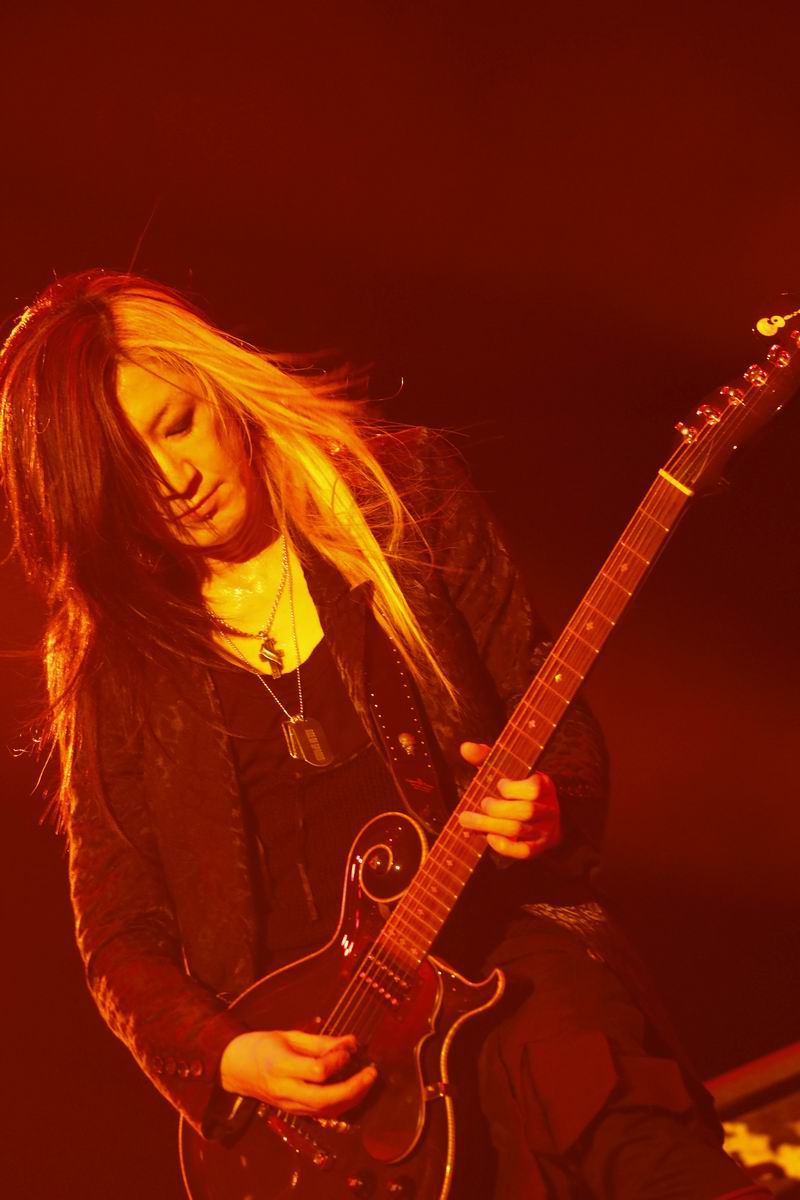 X JAPAN 1. Miracle 2. JADE 3. Rusty Nail 4. Forever Love 5. 紅 6. Born to be free 7. X 8. ENDLESS RAIN 9. VIOLIN SOLO 10. ART OF LIFE 11. Tears
VISUAL STAGE
VALS 1. deuce 2. シルエット 3. 月陽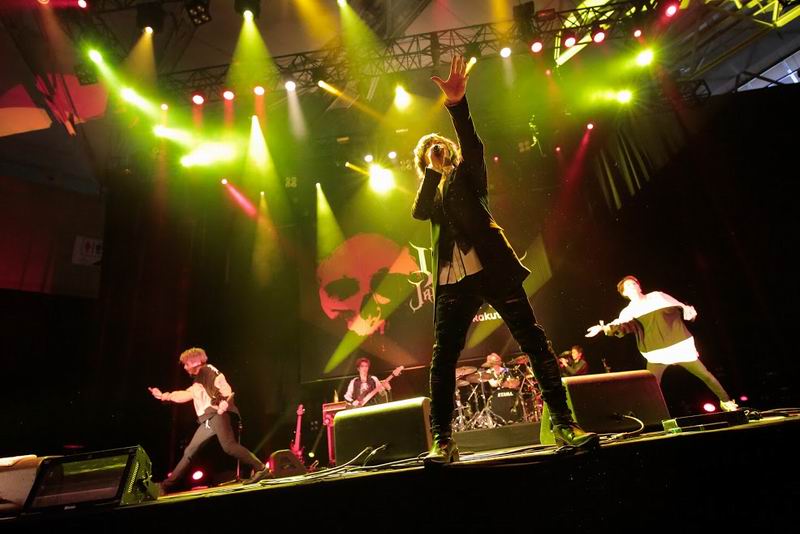 FEST VAINQUEUR 1. ヴァレンシアとヴァージニア 2. ヒガンバナ~花魁道中~ 3. 現代的疑惑都市'DOUBT! 4. NANIWA SAMBA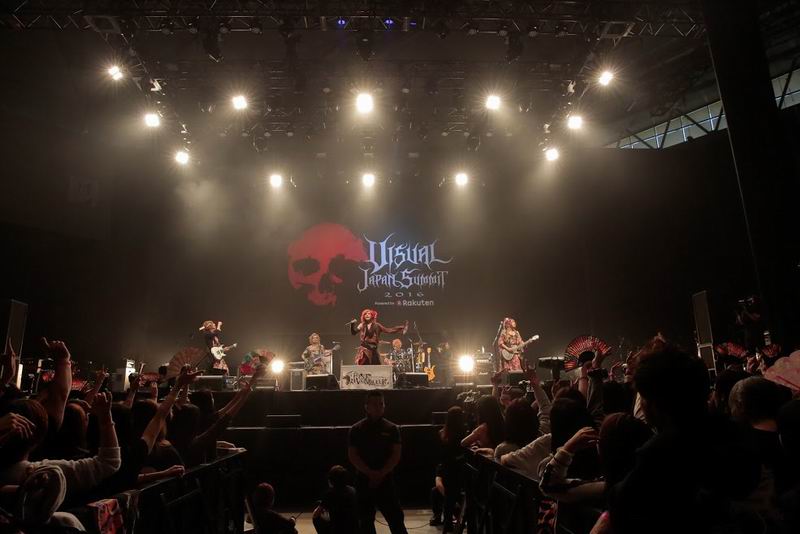 ALDIOUS 1. 菊花 2. Sweet Temptation 3. THE END 4. Dominator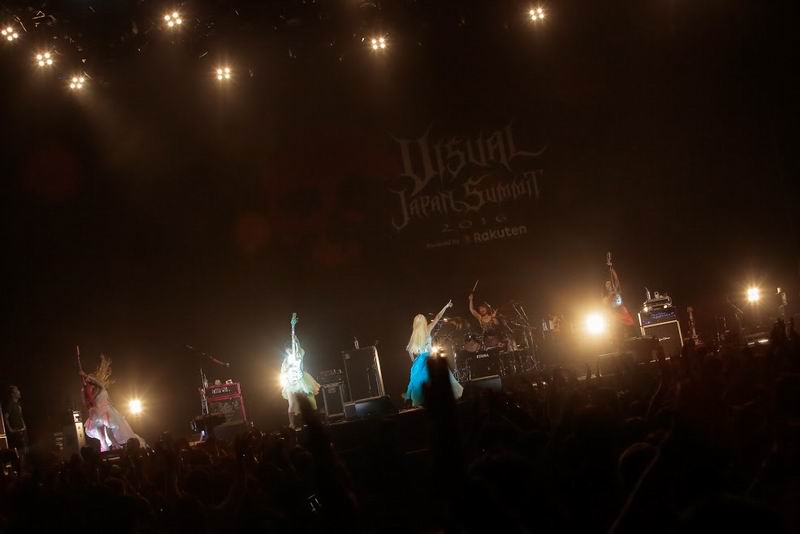 defspiral 1. VOYAGE 2. SILVER ARROW 3. MASQUERADE 4. ESTRELLA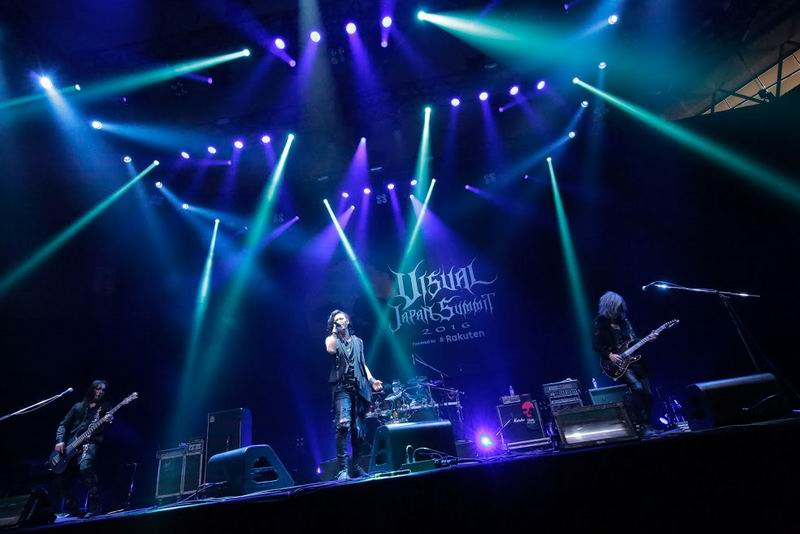 heidi. 1. 泡沫 2. サクラアンダーグラウンド 3. おまえさん 4. グライド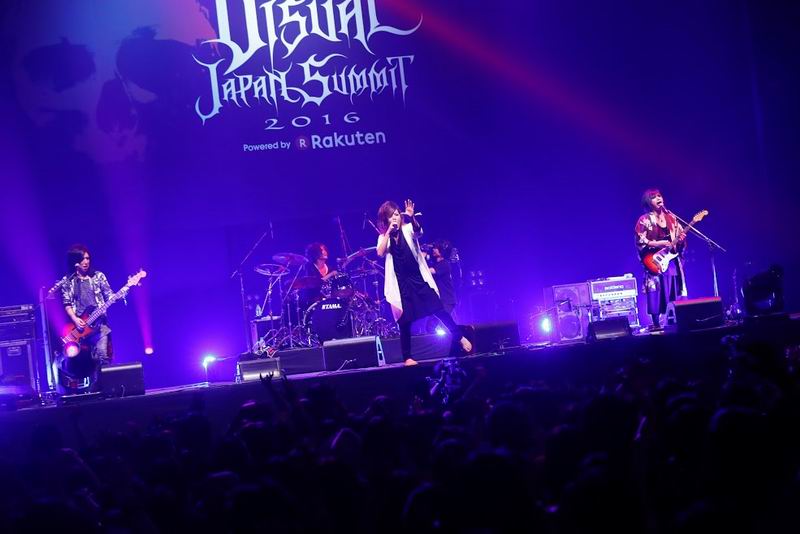 R指定 (R-shitei) 1. 玉砕メランコリィ 2. 國立少年-ナショナルキッド 3. 病ンデル彼女 4. 波瀾万丈、椿唄 5. THE廃人間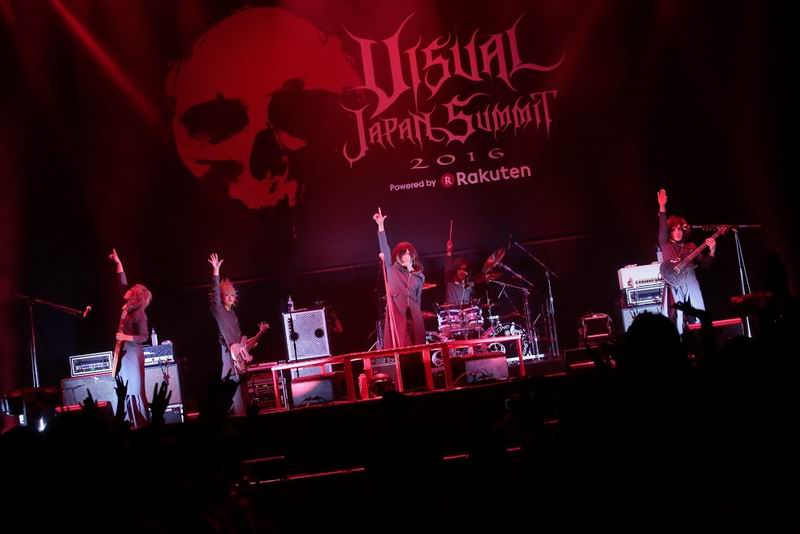 JAPAN STAGE
ASH DA HERO 1. You Gotta Power 2. WAKE UP ROCK AND ROLL BAND 3. HERO IS BACK 2 4. 反抗声明 5. HELLO NO FUTURE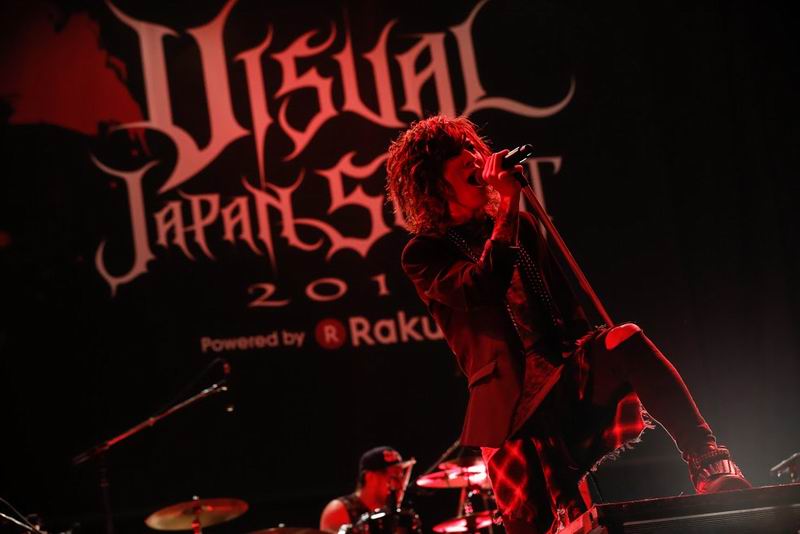 グリーヴァ (Grieva) 1. 自己精神殺害推進會 2. Liar... 3. 死闘-from GRIEVA- 4. Dead[en]D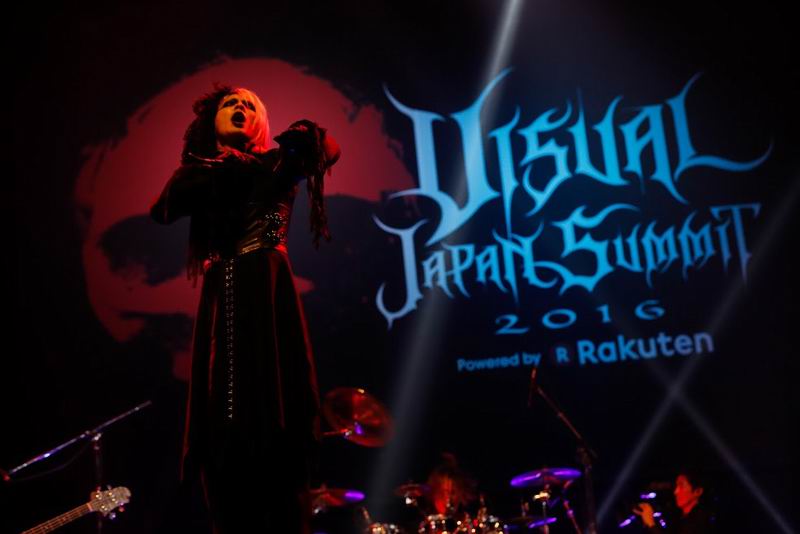 摩天楼オペラ (Matenrou Opera) 1. BURNING SOUL 2. 紅 3. Psychic Paradise 4. PHOENIX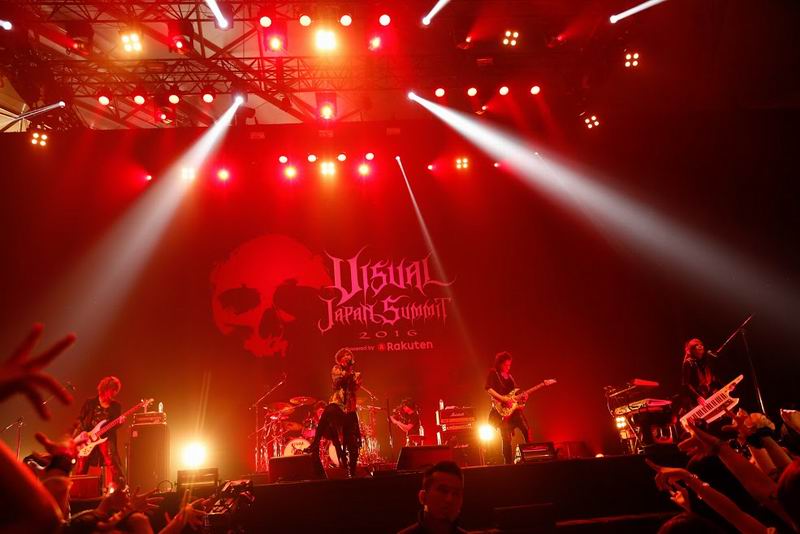 The THIRTEEN 1. LIAR.LIAR. 2. CHAINSAW 3. 13's BLOOD 4. KILLER MAY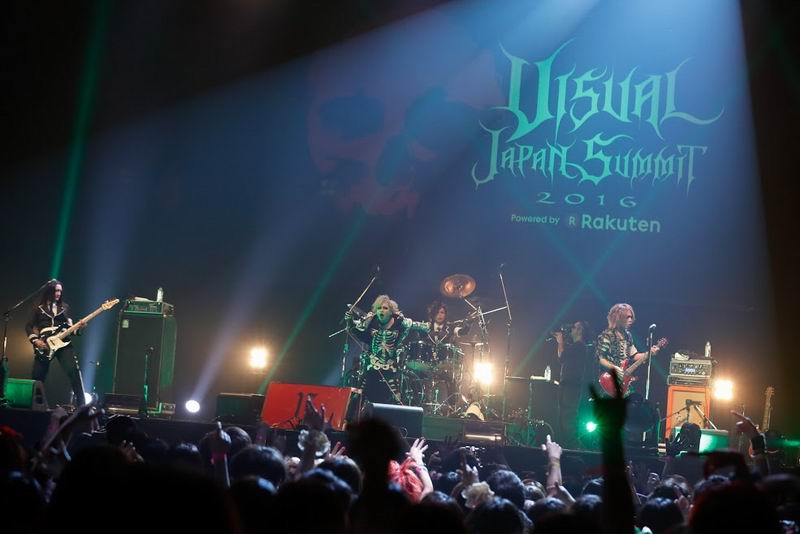 DEZERT 1. 「おはよう」 2. 「殺意」 3. 大塚ヘッドロック 4. 包丁の正しい使い方~終息編~ 5. 「ピクトグラムさん」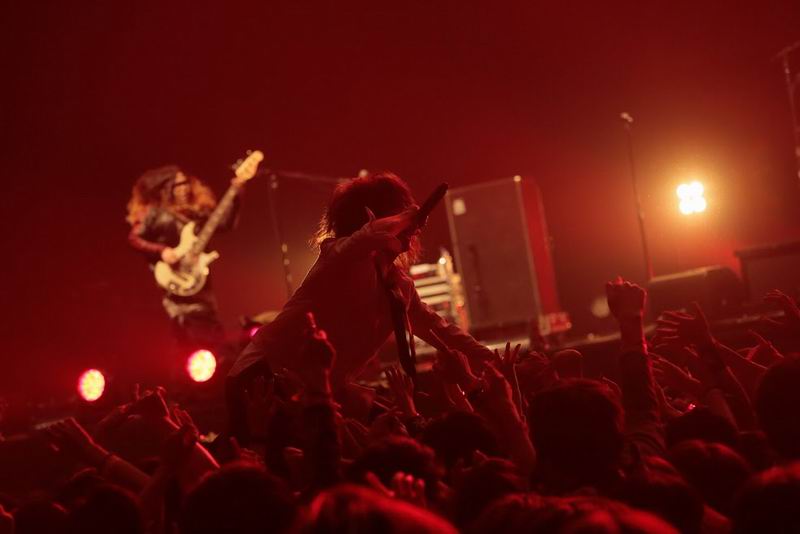 カメレオ(Kameleo) 1. 運命開華ディスコ 2. ニート姫 3. デビルくん 4. 万歳\(・∀・)/Music!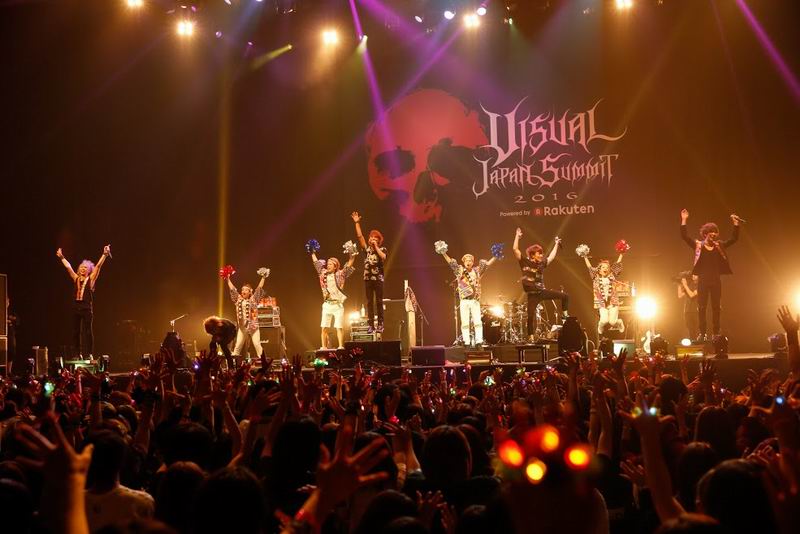 LM.C 1. DOUBLE DRAGON 2. OH MY JULIET. 3. MOGURA 4. Chameleon Dance 5. DREAMscape 6. PUNKY ❤ HEART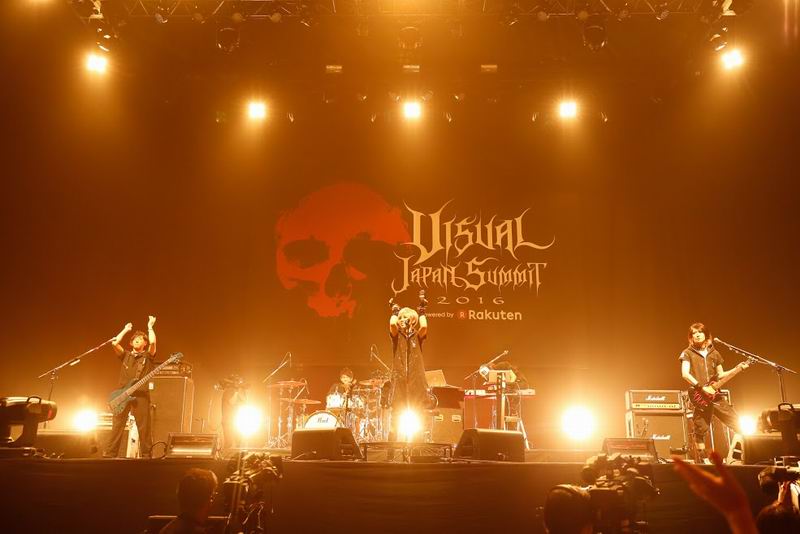 DAY 3
SUMMIT STAGE
Angelo
1. Umbilical cord 2.RIP 3.OUTBREAK 4.Script error 5.PROGRAM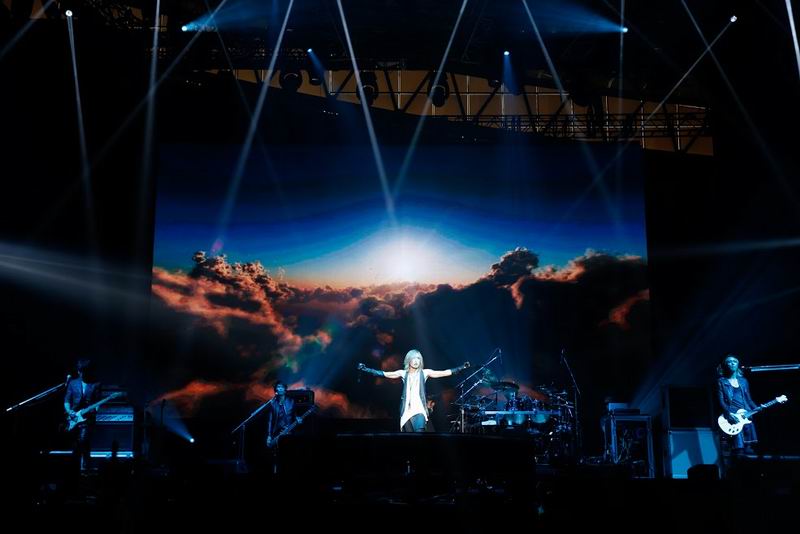 清春 (Kiyoharu)
1.忘却の空 2.空白ノ世界 3.アロン 4.LAW'S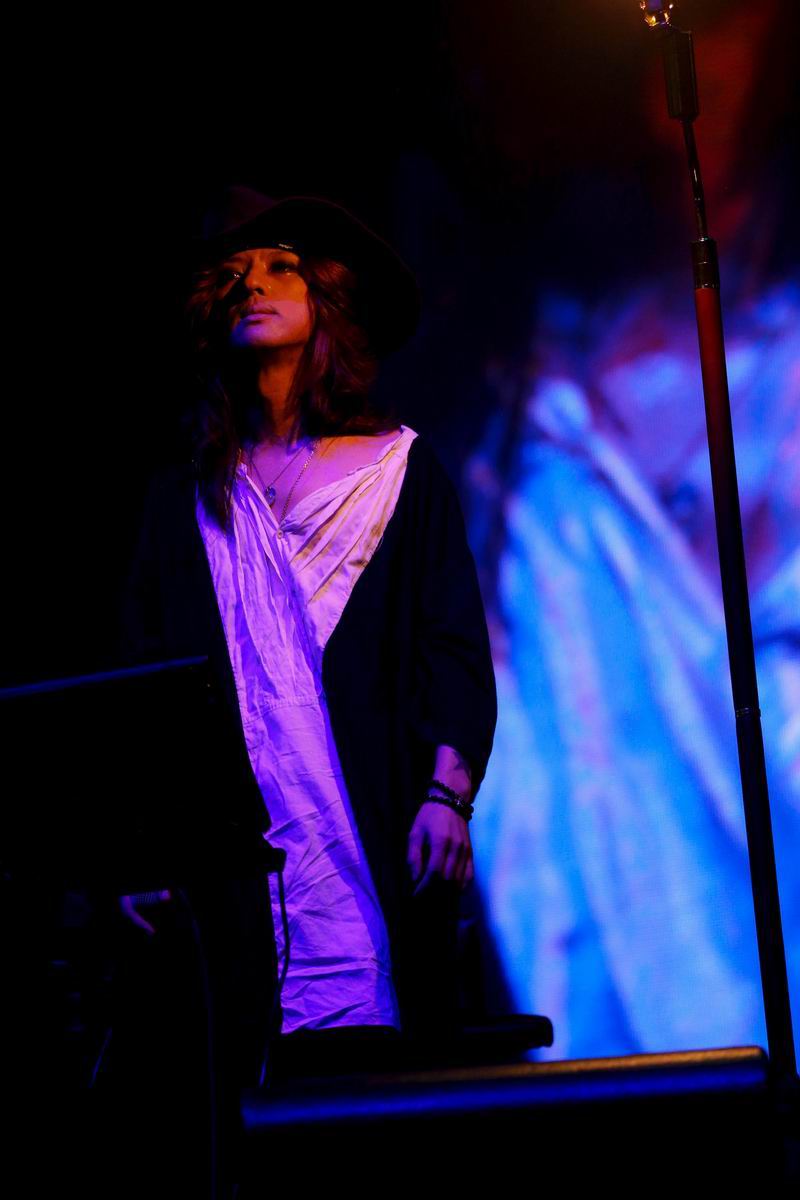 MUCC
1.睡蓮 2.ENDER ENDER 3.KILLEЯ 4.ハイデ 5.蘭鋳 6.TONIGHT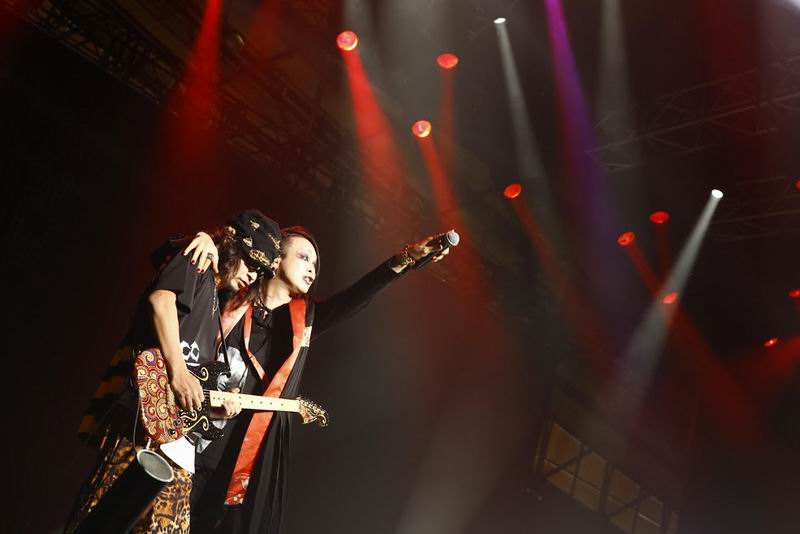 ゴールデンボンバー (Golden Bomber)
1.水商売をやめてくれないか~紅 2.抱きしめてシュヴァルツ 3.欲望の歌 4.✝ザ・V系っぽい曲✝ 5.女々しくて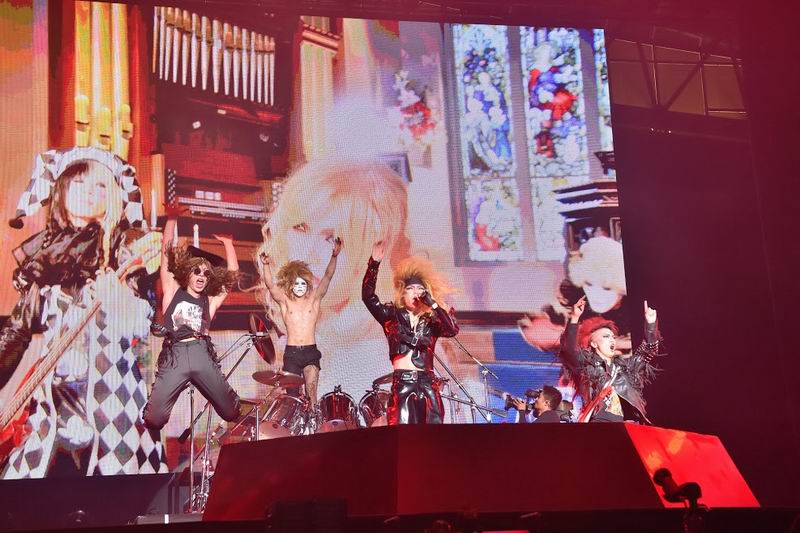 LUNA SEA
1.ROSIER 2.BELIEVE 3.DESIRE 4.END OF SORROW 5.Sweetest Coma Again 6.gravity 7.I for You 8.STORM 9.SHINE 10.TONIGHT 11.WISH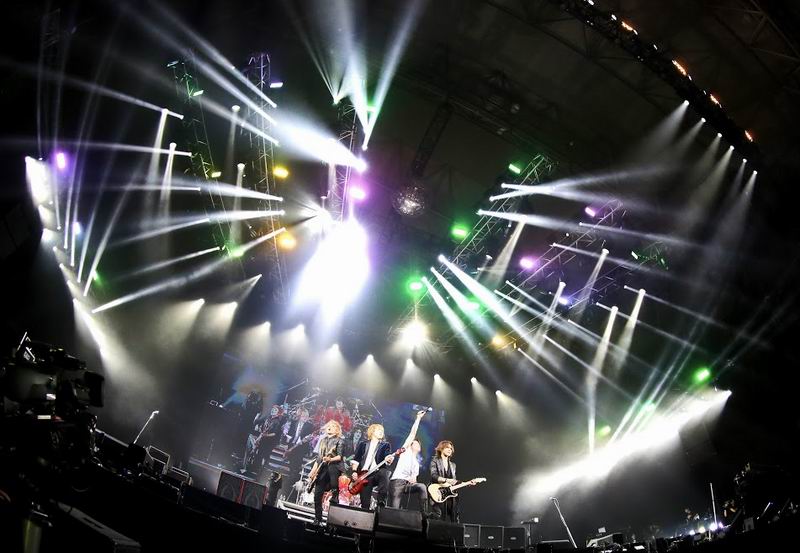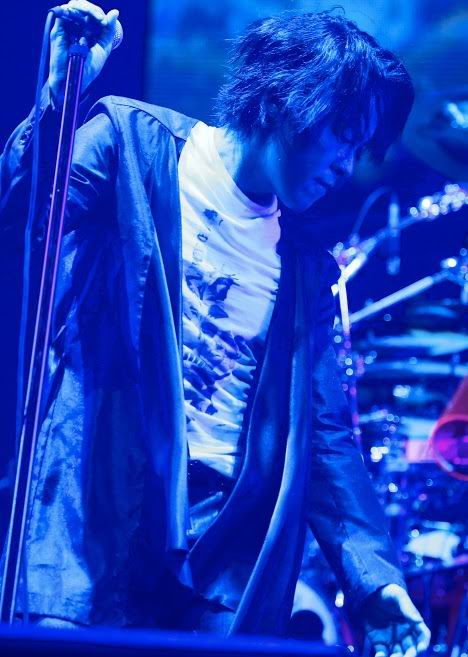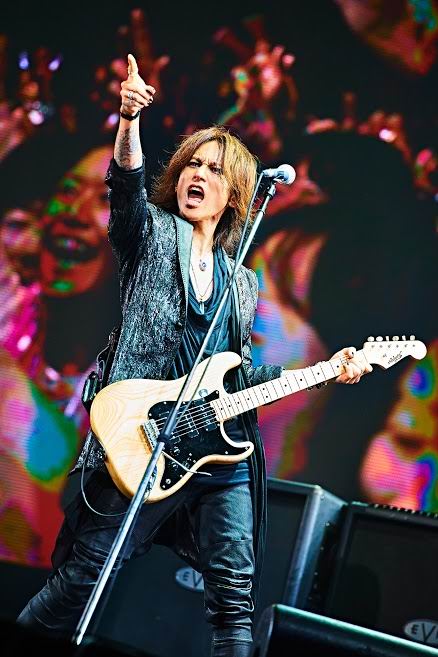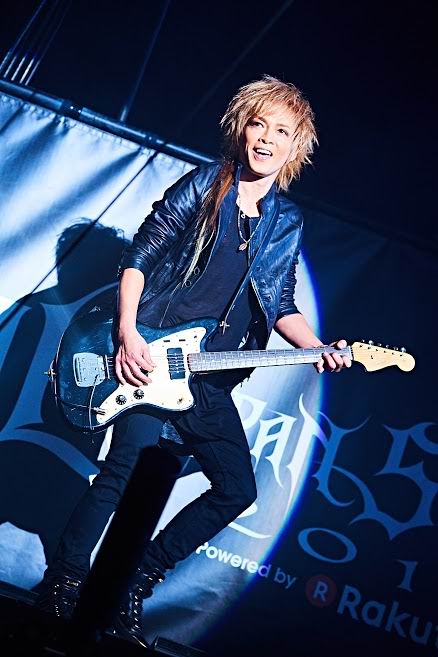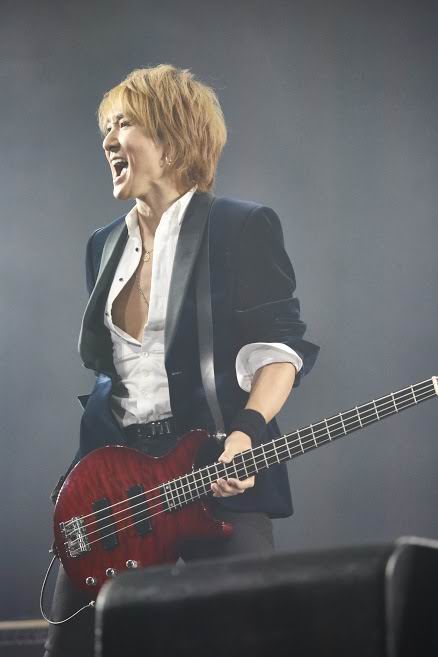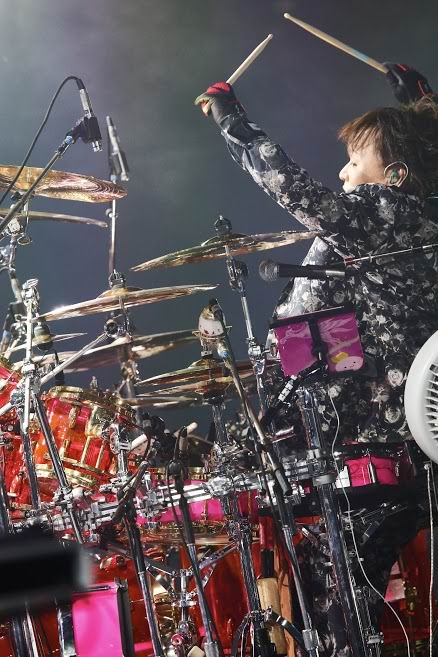 X JAPAN
1.MIRACLE 2.JADE 3.Rusty Nail 4.FOREVER LOVE 5.紅 6.BORN TO BE FREE 7.X 8.WORLD ANTHEM 8.ENDLESS RAIN 9.VIOLIN SOLO 10.ART OF LIFE 11.Tears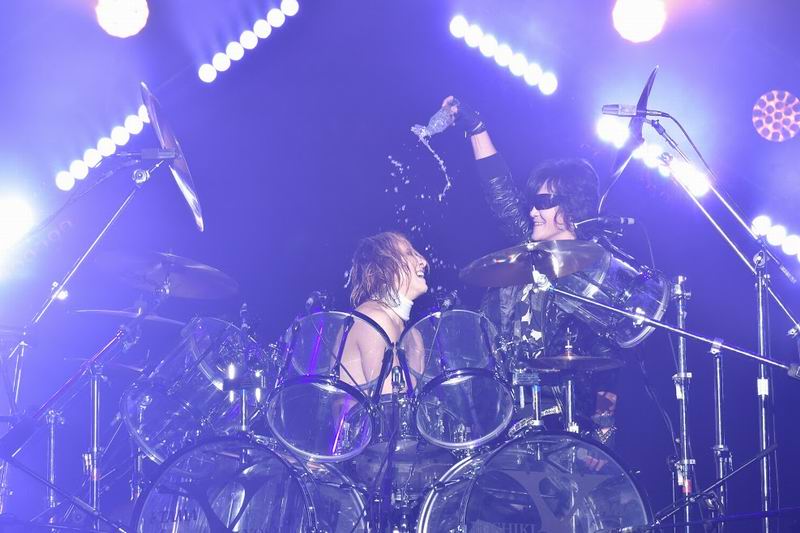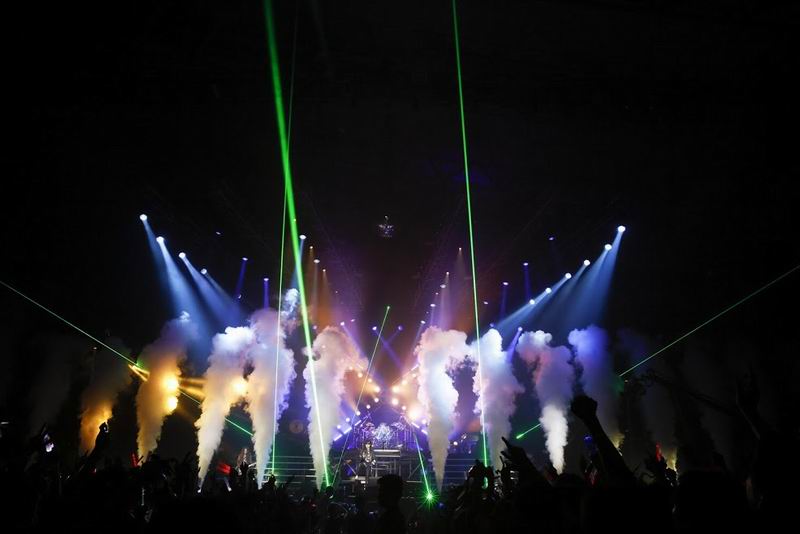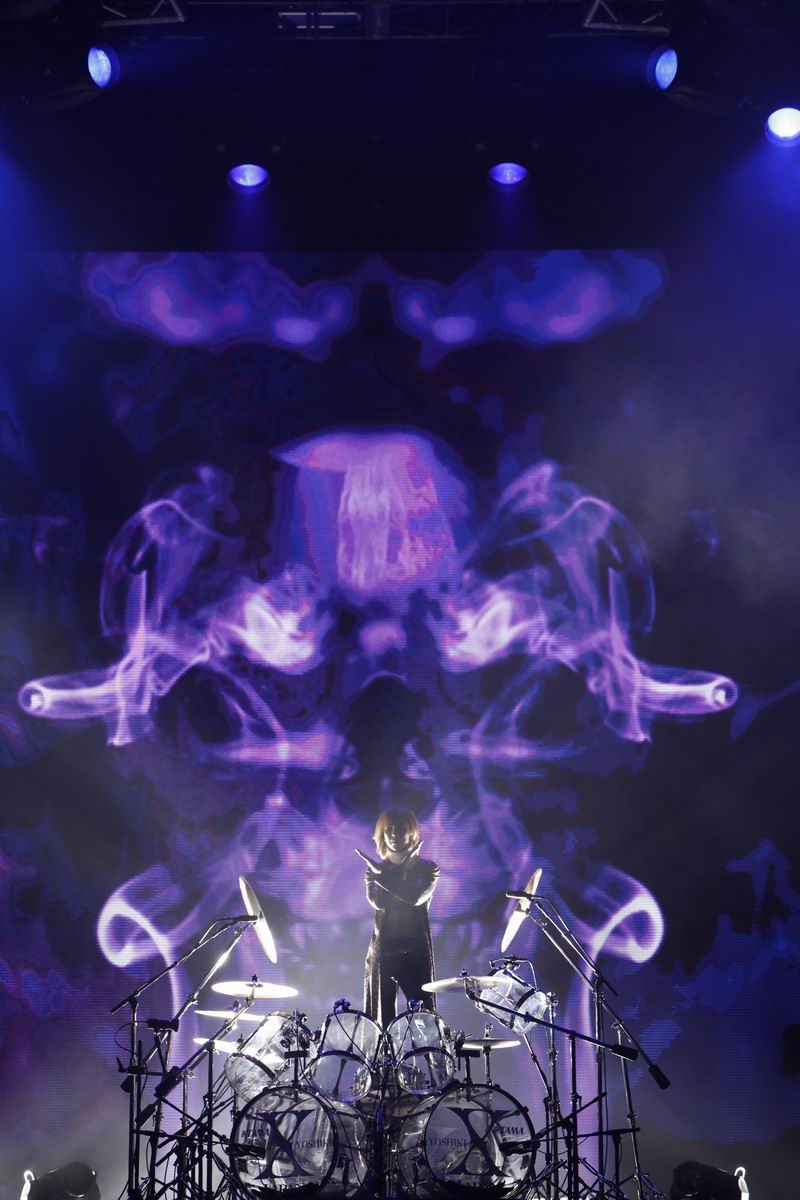 VISUAL STAGE
ぞんび (Zombie)
1. 墓場 de ラヴソング 2. 腐り姫 3. アブノーマル・セラピー 4. 死ねばいいのに。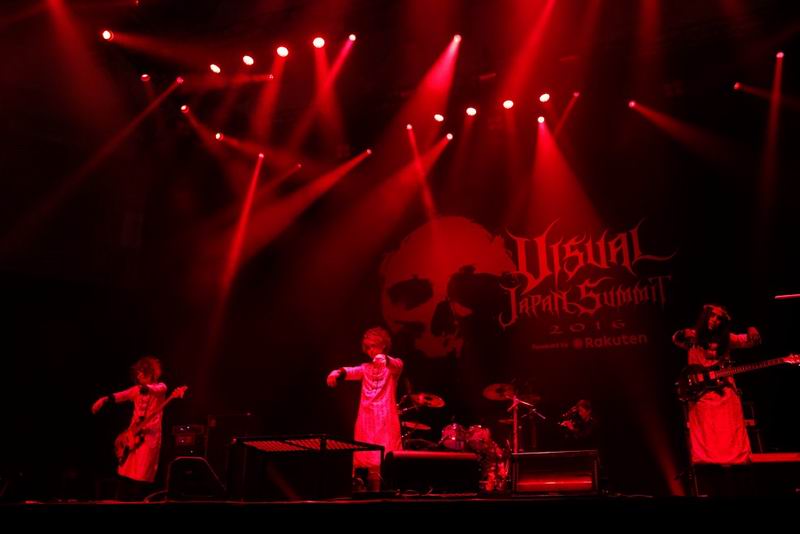 NoGoD
1. 神風 2. STAND UP! 3. 絶望、バイバイ。 4. カクセイ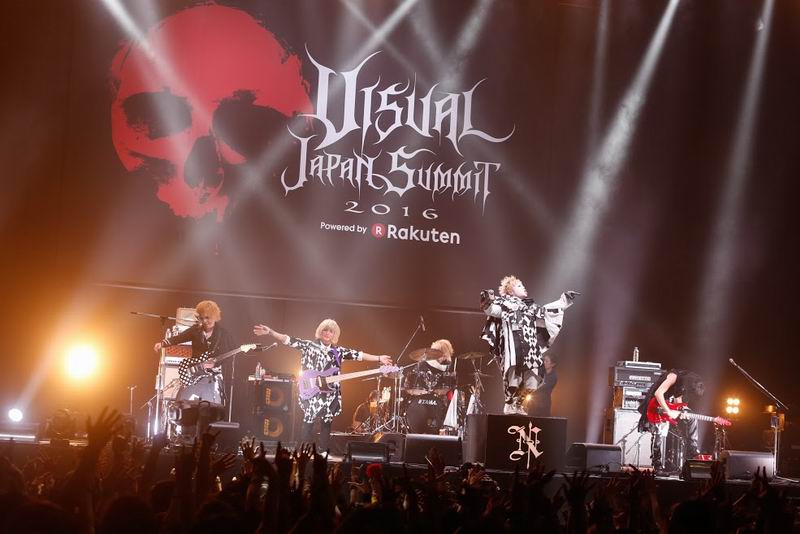 ダウト (D-Out)
1. 感電18号 2. 飛行少女 3. MUSIC NIPPON 4. 花咲ビューティー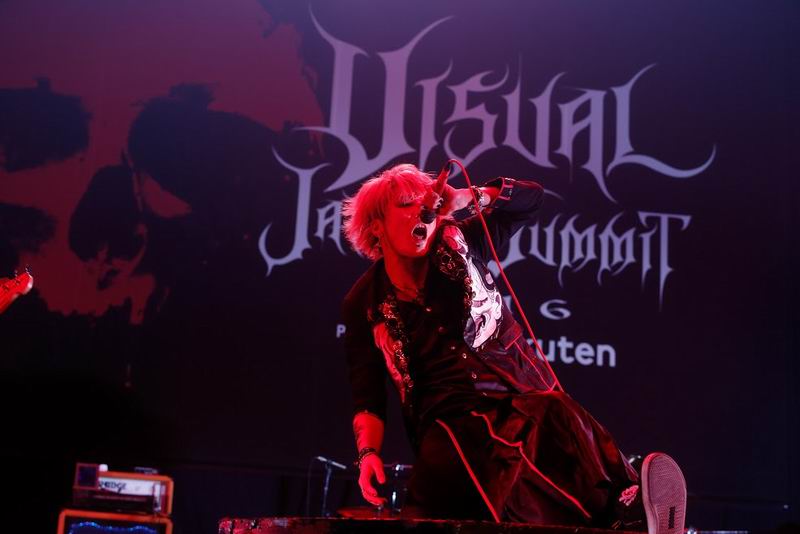 Royz
1. Emotions 2. LILIA 3. ANTITHESIS 4. HE BEGINNING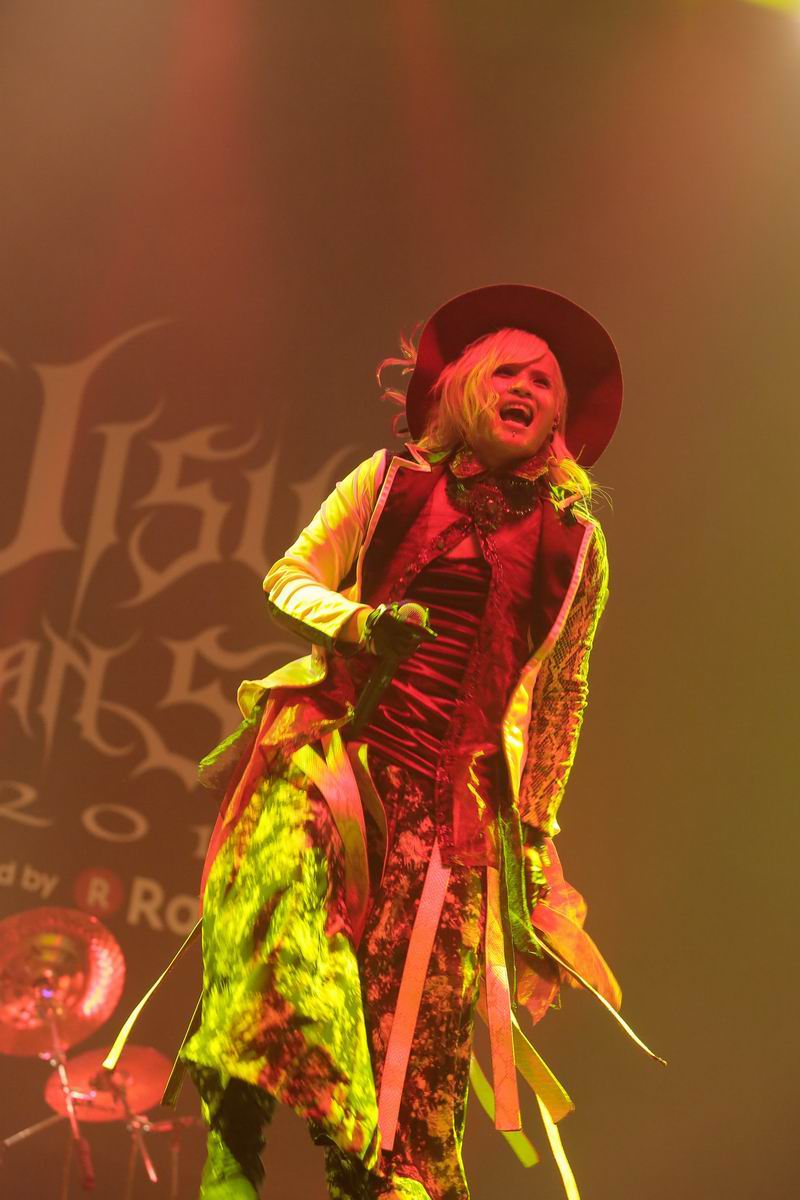 DLAURA
1. 胎動 2. 赤い虚像 3. 倒錯症レジスタンス 4. MASTER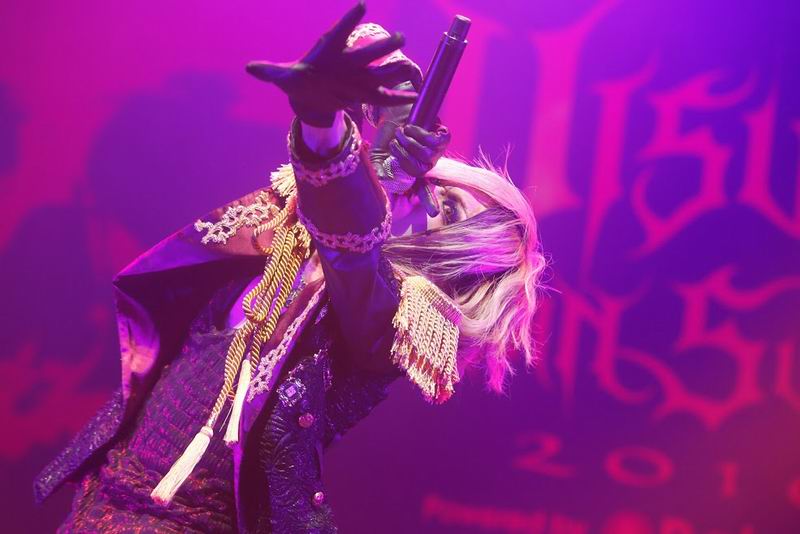 cali≠gari
1. オーバーナイトハイキング 2. マネキン 3. マッキーナ 4. 淫美まるでカオスな 5. アレガ☆パラダイス 6. サイレン 7. クソバカゴミゲロ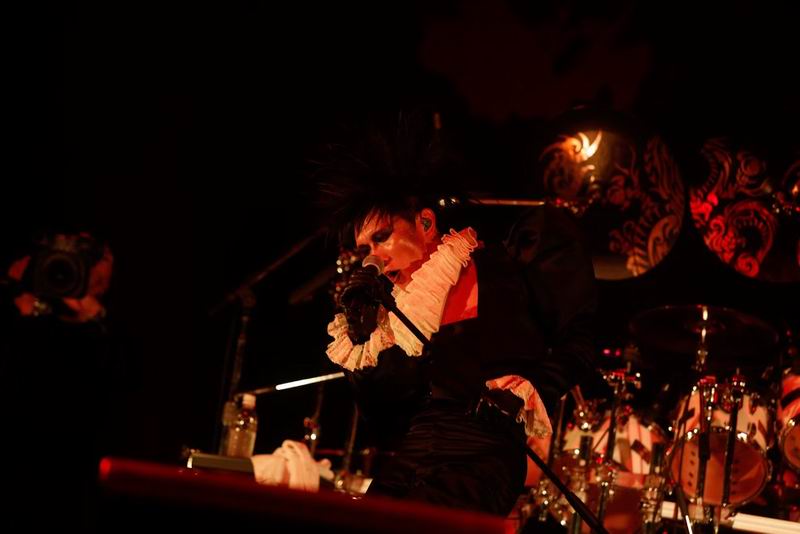 JAPAN STAGE
THE MICRO HEAD 4N'S
1. SCANDALOUS 2. VOLCANATION 3. Deeper Than Black〜闇色の翼〜 4. MONSTER´S ROAR 5. SEVENTH COLOR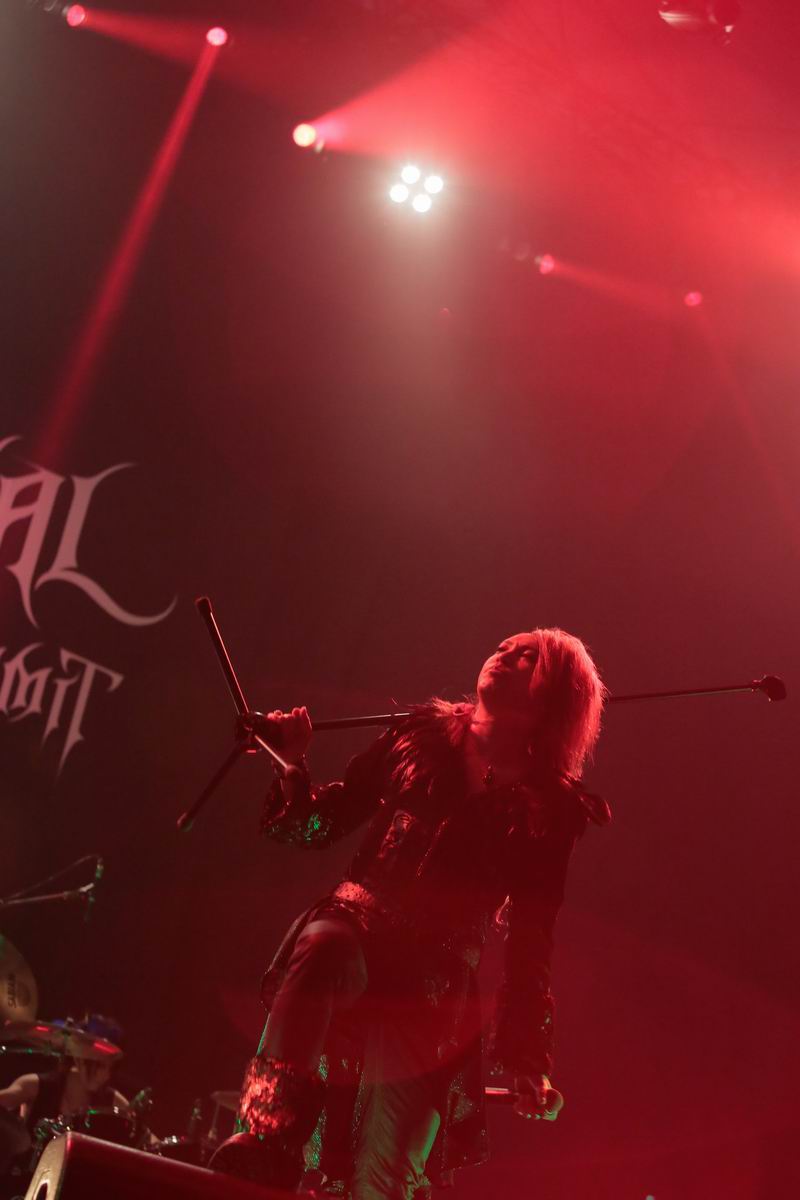 ゴシップ (Gossip)
1. R-18 2. お仕置きの時間 3. とあるアイドルオタクの異常な愛情 4. Psycho-pas$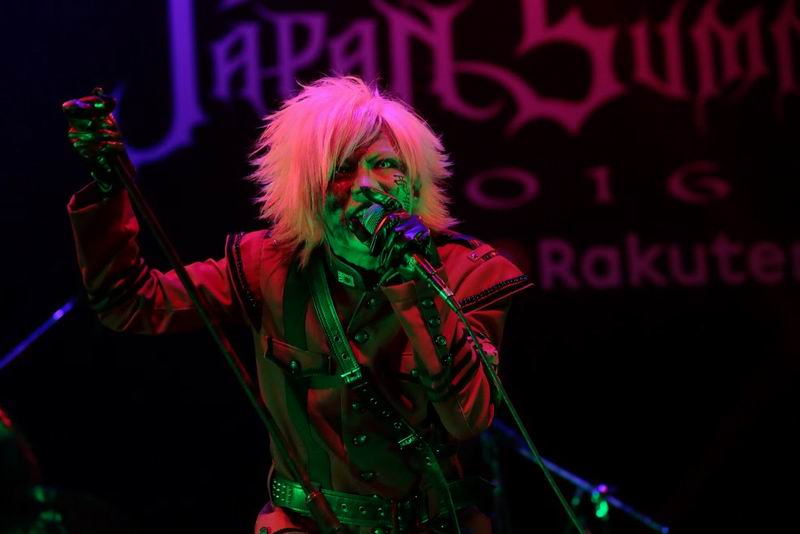 Versailles
1. Aristocrat's Symphony 2. Sympathia 3. The Revenant Choir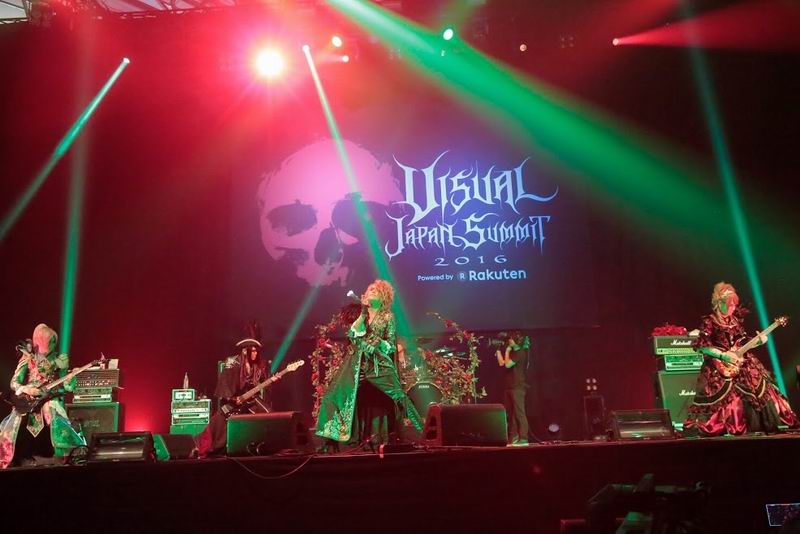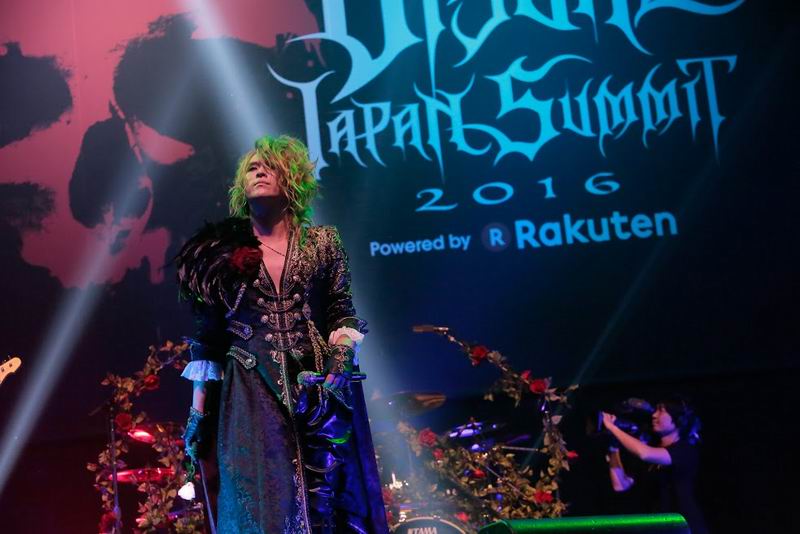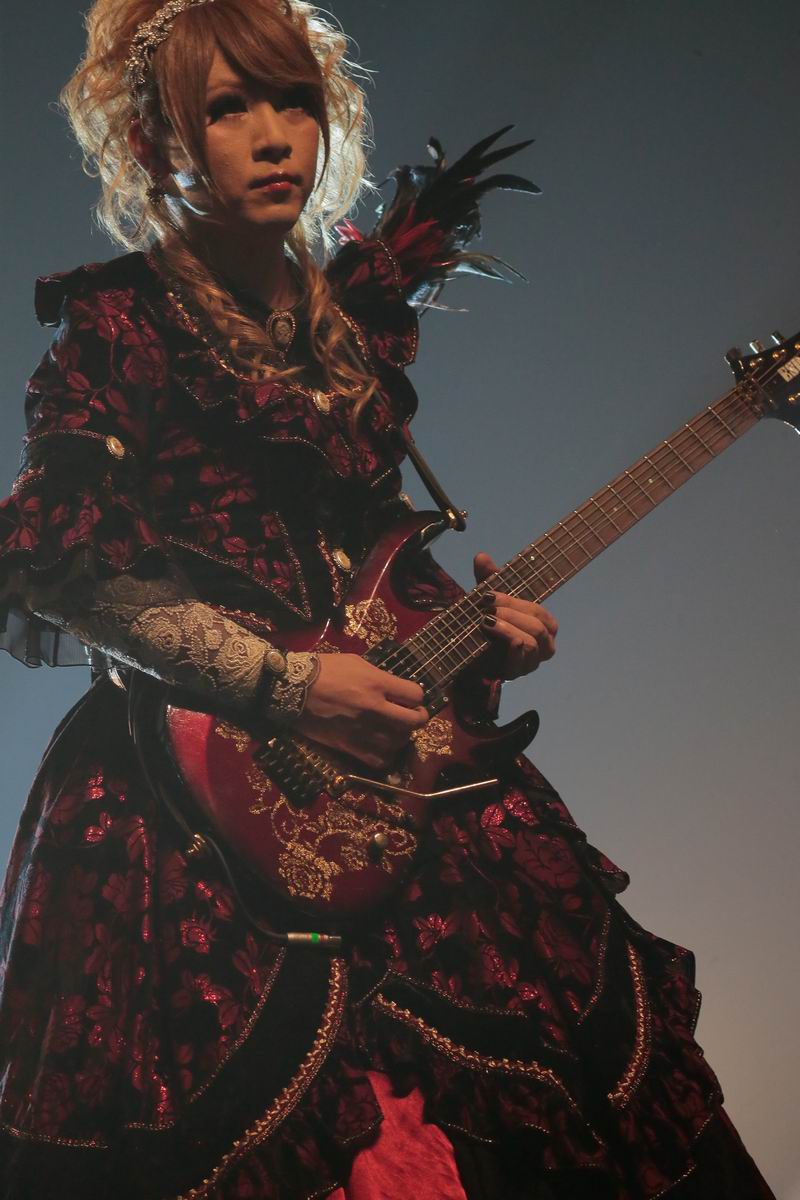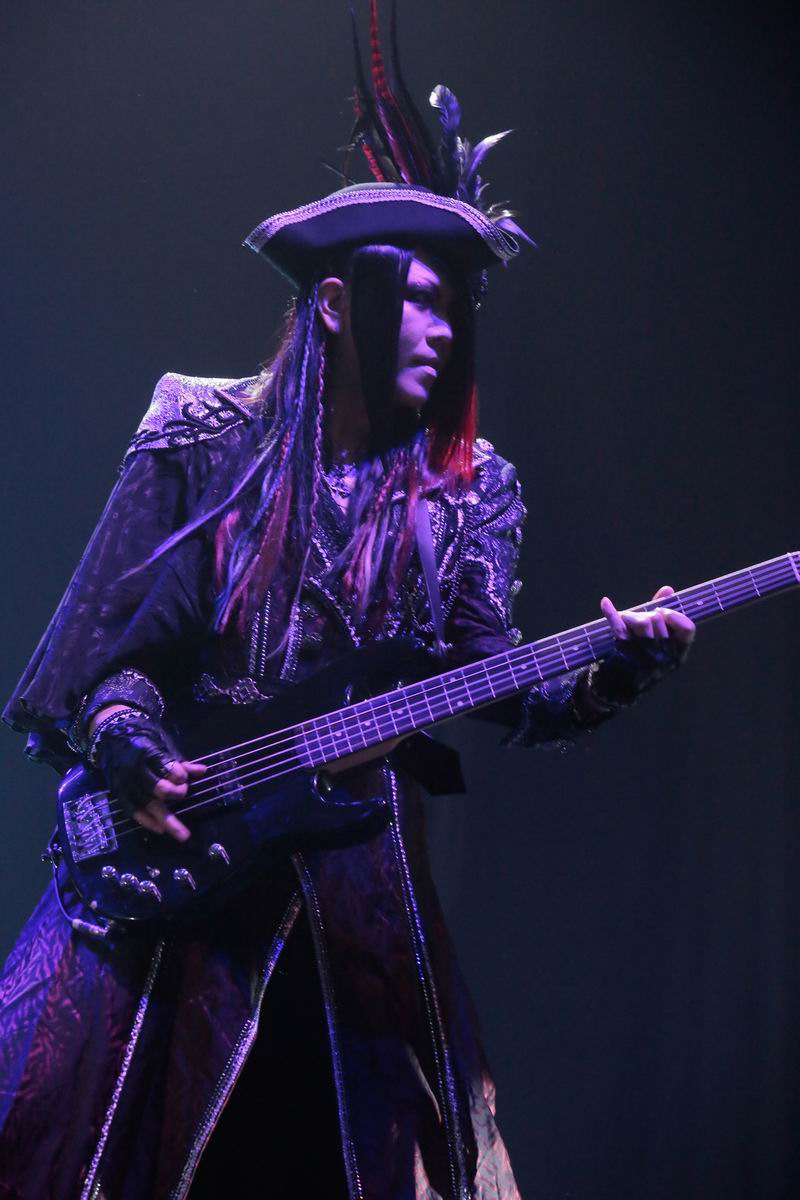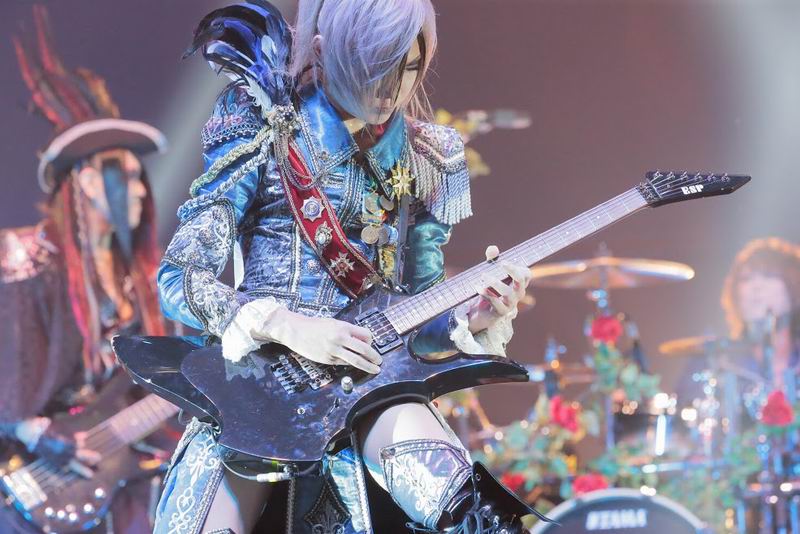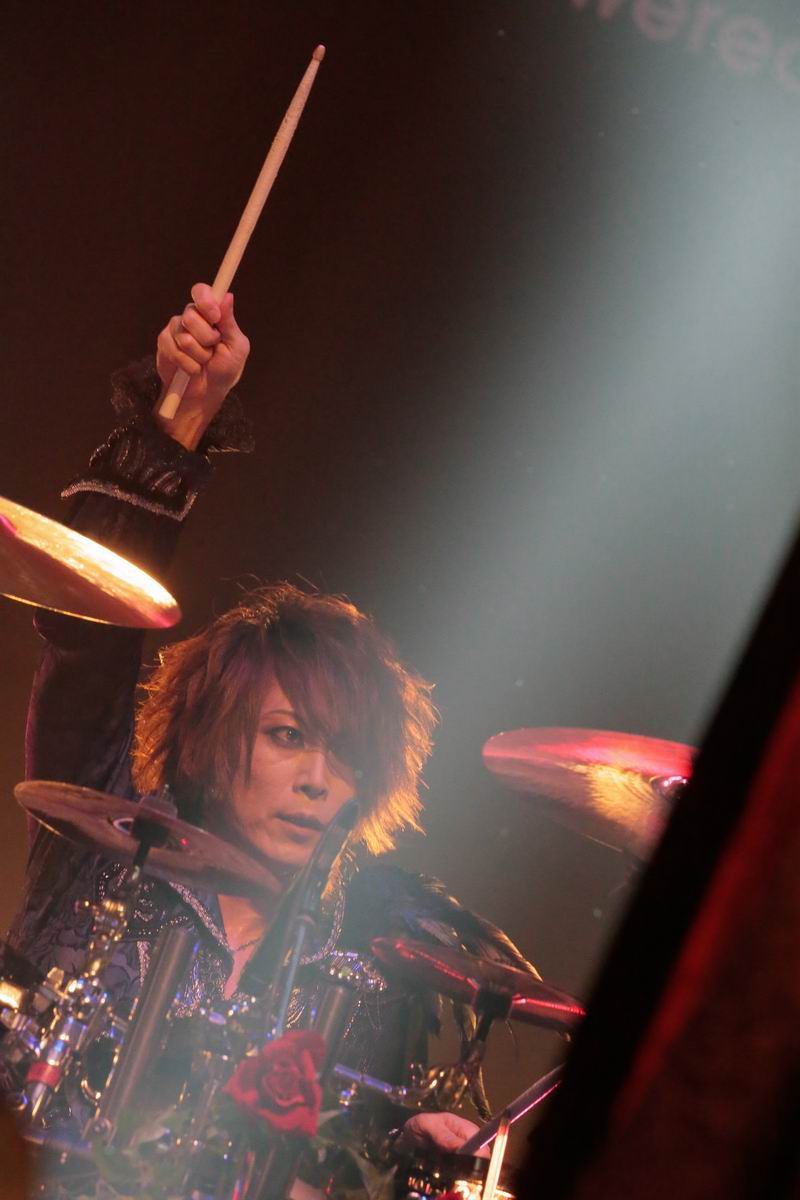 THE SLUT BANKS
1. TOY 2. デビルモンキースパナ 3. 東京迷子 4. 雨に打たれたとでも思へ 5. ROCK BABY 6. Pandemic Dance 7. NoisyLove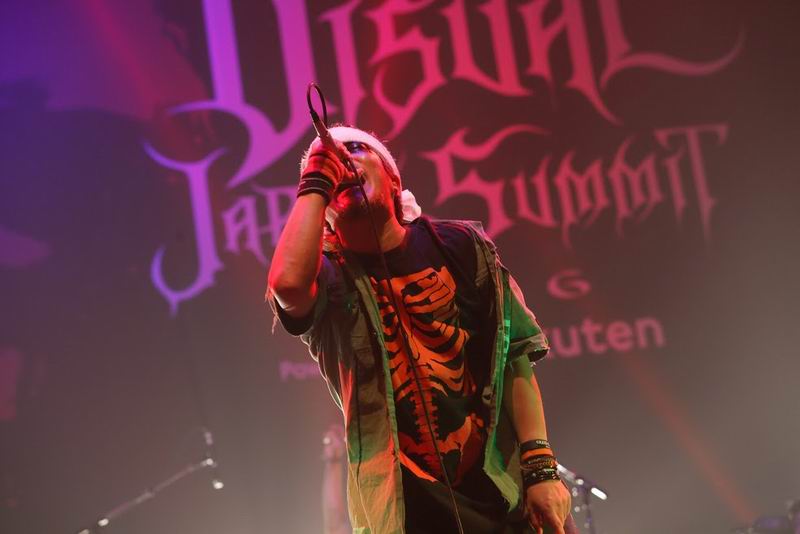 Mumiy Troll
1. SuperFly 2. Girl 3. Speed 4. Vladivostok Vacation 5. Polar Bear
vistlip
1. SINDRA 2. Recipe 3. My second B-day. 4. GLOSTER IMAGE 5. LAYOUT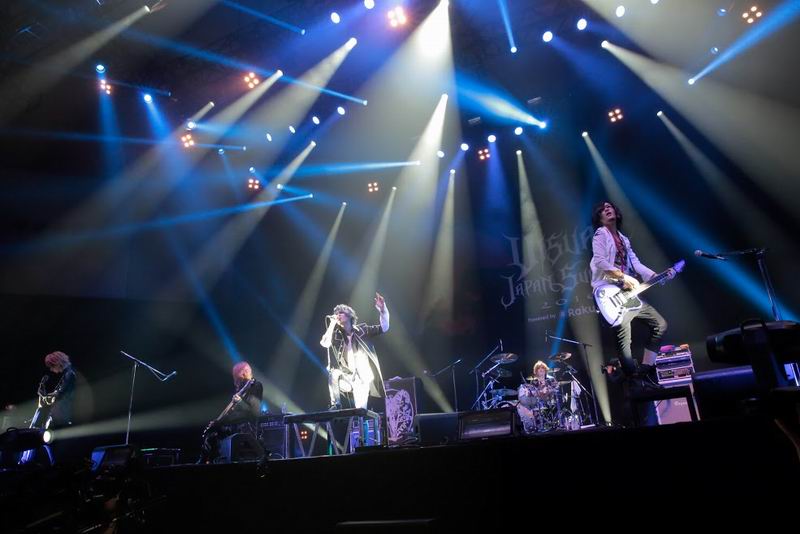 己龍 (Kiryu)
1. 天照 2. 彩 3. 月下美人 4. ピンクスパイダー 5. 百鬼夜行