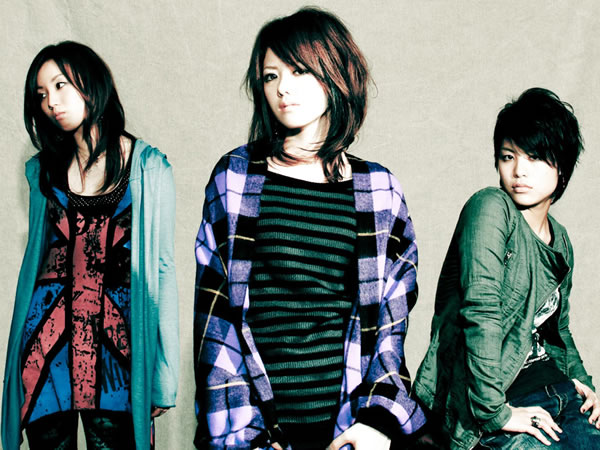 Rincian album best-of mendatang milik grup pop-rock Jepang STEREOPONY telah terungkap.
STEREOPONY baru-baru ini menyatakan bahwa mereka akan membubarkan diri setelah konser mereka pada tanggal 27 Desember di Akasaka BLITZ. Album best-of pertama dan terakhir mereka akan menampilkan total 19 track yang telah diseleksi dari lagu-lagu mereka selama rentang waktu 4 tahun aktifnya band ini.
Selain lagu-lagu yang merupakan tie-up dengan beberapa anime terkenal seperti BLEACH, Mobile Suit Gundam 00, Tegami Bachi, Eureka Seven AO, dan DARKER THAN BLACK, album ini akan diisi oleh lagu yang merupakan lagu pertama mereka, Sayonara no Kisetsu. Mengenai lagu ini, para anggota berkomentar, "Lagu pertama kami akan menjadi lagu terakhir kami yang kami persembahkan untuk semua orang. Ini adalah lagu yang sangat penting bagi kami. Kami berharap lagu itu dapat menjadi sebuah pendorong untuk mereka yang harus membuat sebuah keputusan saat ini."
BEST of STEREOPONY akan tersedia dalam edisi limited dan regular pada tanggal 21 November. DVD limited edition akan berisi cuplikan tur band ini di Amerika Serikat, yang diselenggarakan pada bulan April lalu.
Di bawah ini adalah cover dan tracklist dari album BEST of STEREOPONY.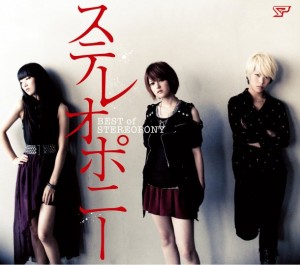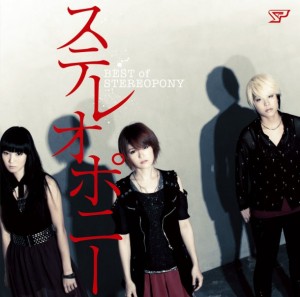 Track List
CD:
01. Sayonara no Kisetsu
02. Hitohira no Hanabira
03. Namida no Mukou
04. I do it
05. Seishun ni, Sono Namida ga Hitsuyou da!
06. Smilife
07. Tsukiakari no Michishirube
08. Hanbunko
09. OVER DRIVE
10. Everything OK!!!
11. Chiisana Mahou
12. Tatoeba Utaenaku Nattara
13. Arigatou
14. Super Girl
15. Bibara Bibara
16. Hoshikuzu Kantera
17. stand by me
18. Stereopony no Tabi wa Tsuzuku
19. Aozora Very good days!!
DVD (Limited Edition Only):
01. Live footage from "STEREOPONY U.S. TOUR"
02. Off-shot footage over the past 4 years
source : natalie.mu via tokyohive.com
additional pic : thespillblog.co.uk