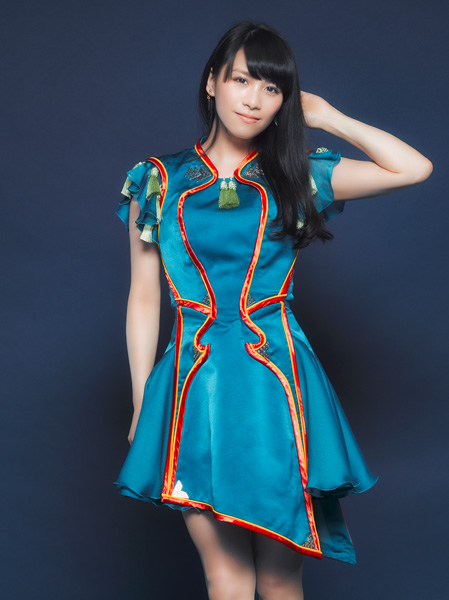 Para pembaca di Goo Ranking telah menimbang pada bulan lalu mengenai penyanyi idola wanita favorit mereka. Para peserta jajak pendapat tersebut dibagi secara merata antara 250 pria dan 250 wanita, tapi pemenangnya jelas adalah Ayaka "A-chan" Nishikawa dari grup idola Perfume.
A-chan adalah "center" tidak resmi dari Perfume dengan sesama anggota lainnya, Ayano "Nocchi" Oomoto dan Yuka "Kashiyuka" Kashino, meskipun dua anggota lainnya sama sekali tidak masuk peringkat di polling tersebut.
Grup tersebut pernah membawakan lagu tema "Mirai no Museum" (Museum of the Future) untuk film Doraemon: Nobita no Himitsu Dougu Museum tahun 2013. Lagu mereka "polyrhythm" pernah ditampilkan dalam film animasi Pixar Cars 2 pada tahun 2011. Mereka telah mengadakan konser pertama mereka di Amerika Serikat yaitu di Los Angeles tahun lalu.
Berikut hasil lengkapnya:
1. Ayaka Nishikawa (Perfume) – 20.2%
2. Momoka Ariyazu (Momoiro Clover Z) – 13.2%
3. Ai Shinozaki – 8.6%
4. Sayaka Yamamoto (NMB48) – 8.2%
5. Minami Takahashi (AKB48) – 8.0%
6. Mayu Watanabe (AKB48) – 5.2%
7. Momoko "Momochi" Tsugunaga (Berryz Kobo) – 4.0%
8. Airi Suzuki (℃-ute) – 3.6%
9. Misaki Iwasa (AKB48) – 3.0%
10. Miyabi Natsuyaki (Berryz Kobo) – 2.8%
11. Suzuka "SU-METAL" Nakamoto (Babymetal) – 2.6%
12. Aika Hirota (Shiritsu Ebisu Chugaku) – 2.4%
13. Ayano Konishi (TOKYO GIRLS' STYLE) – 1.8%
14. Eimi "Eitaso" Naruse (Dempagumi, Inc.) – 1.8%
15. Miki Nonaka (Morning Musume) – 1.6%
16. Sayuki Takagi (Juice=Juice) – 1.6%
17. Momoka Ito (Fairies) – 1.6%
18. Risa Aizawa (Dempagumi, Inc.) – 1.4%
19. Monari Wakita (Especia) – 1.4%
20. Meimi Tamura (Angerme) – 1.0%
21. Mahiro Kawamura (Nogizaka46) – 1.0%
22. Hitomi Arai (TOKYO GIRLS' STYLE) – 0.6%
23. Shiori Mori (PASSPO☆) – 0.6%
24. Mieko Sato (SKE48) – 0.2%
25. Haruka Tominaga (Especia) – 0.2%
Source : animenewsnetwork.com