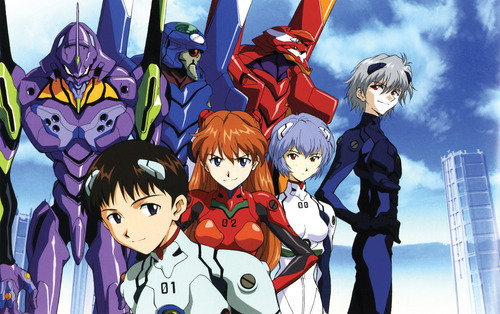 Anime apa yang memiliki theme song paling dikenang, dan theme song yang paling dikenang manakah yang sering dinyanyikan versi karaokenya? Charapedia baru-baru ini bertanya pada 10.000 pembacanya lagu anisong mana yang paling sering dinyanyikan di karaoke. 241 lagu telah diajukan pada poling yang dilakukan antara tanggal 15-21 Januari. 52,7% berasal dari pengunjung pria, dan 77,5% diantara pengunjung tersebut merupakan remaja dan berusia 20 tahunan.
Dari 241 lagu tersebut, inilah 30 besarnya:
30) Chala-Head-Chala (Dragon Ball Z) 29) Sorairo Days (Gurren Lagann) 28) We Are! (One Piece) 27) This Game (No Game, No Life) 26) My Soul, Your Beats (Angel Beats!) 25) Northern Cross (Macross Frontier) 24) Kasabuta (Zatch Bell) 23) Tamashii no Refrain (Neon Genesis Evangelion) 22) Ai Wo Torimodose (Fist of the North Star) 21) Daze (Mekaku City Actors) 20) Maji Love 2000% (UtaPri) 19) Crossing Field (Sword Art Online) 18) Tougenkyou Alien (Gintama) 17) Yasashisa no Riyuu (Hyouka) 16) Courage (Sword Art Online II) 15) Kokoroe (Major) 14) Samurai Heart (Gintama) 13) Melissa (Fullmetal Alchemist) 12) Hare Hare Yukai (The Melancholy of Haruhi Suzumiya) 11) Donten (Gintama) 10) Genesis of Aquarion (Genesis of Aquarion)
9) Maji Love 1000% (UtaPri)
8) Lion (Macross Frontier)
7) Connect (Madoka Magica)
6) Butter-Fly (Digimon Adventure 01)
5) Guren no Yumiya (Attack on Titan)
4) God Knows (The Melancholy of Haruhi Suzumiya)
3) Kimi no Shiranai Monogatari (Bakemonogatari)
2) Only My Railgun (A Certain Scientific Railgun)
1) Cruel Angel's Thesis (Neon Genesis Evangelion)
MyNavi Woman juga baru-baru ini bertanya pada pembaca wanitanya yang menyanyikan lagu anison untuk karaoke... dan hanya 14,5% yang berkata ya. Mereka pun memberikan judul lagu favoritnya.
5/6) Genesis of Aquarion oleh Akino (Genesis of Aquarion)
5/6) Orion o Nazoru oleh Unison Square (Tiger & Bunny)
4) Shangri-La oleh Angela (Fafner in the Azure)
3) Butter-fly oleh Kouji Wada (Digimon Adventure 01)
2) Touch oleh Yoshimi Iwasaki (Touch)
1) Cruel Angel's Thesis oleh Yoko Takahashi (Neon Genesis Evangelion)