Lagu baru Mika Nakashima yang berjudul KISS OF DEATH (Produced by HYDE) telah ditetapkan sebagai lagu tema salah satu anime winter paling dinanti menurut Charapedia, DARLING IN THE FRANXX.
Seperti yang tertulis dalam judul lagu tersebut, HYDE bertindak sebagai produser untuk lagu ini. Lirik dan music untuk lagu tersebut dikerjakan oleh HYDE, sementara aransemennya dikerjakan bersama oleh HYDE dan Carlos K.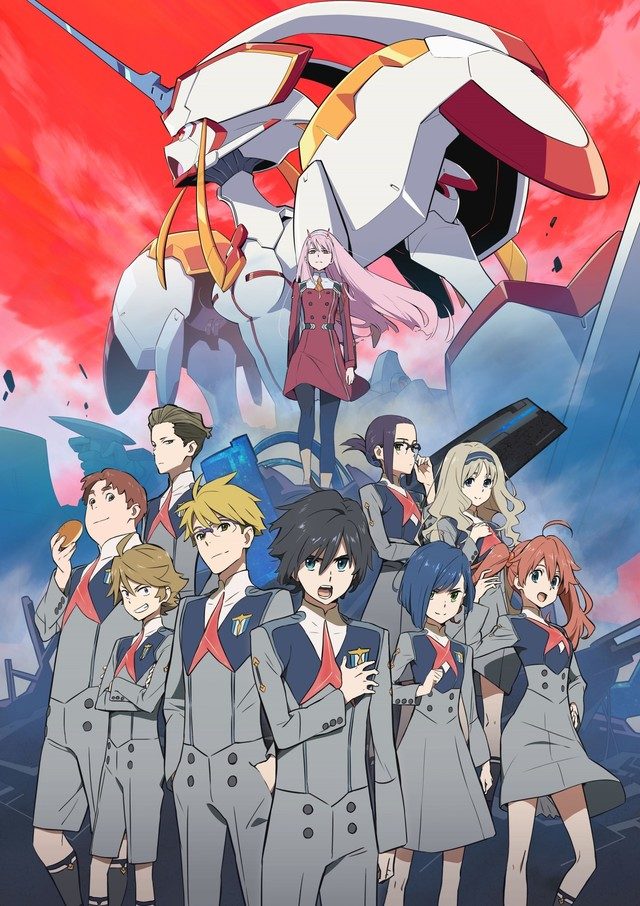 Lagu ini adalah kolaborasi pertama HYDE dan Mika Nakashima setelah lagu GLAMOROUS SKY, lagu tema film NANA yang menjadi hit besar, hamper 13 tahun yang lalu.
Mengenai kolaborasi ini, Mika Nakashima berkomentar, "Saya sangat senang, bisa bergabung dalam karya ini dalam bentuk nyanyian, lalu lagi-lagi mendapatkan lagu yang luar biasa ini dari HYDE-san. Saya akan berusaha sekuat tenaga menyanyikan lagu yang sangat pas dengan animenya ini didengarkan oleh banyak orang. Saya akan merasa senang jika (kalian) bias menikmati KISS OF DEATH (Produced by HYDE) bersama dengan DARLING in the FRANXX!"
Sementara itu, HYDE sendiri berkomentar, "Saya telah menyelesaikan sbuah karya yang saya sukai. DARLING in the FRANXX dan Mika-chan sangat beruntung", mengungkapkan rasa percaya dirinya akan lagu tersebut.
(All images: natalie.mu)
Source : natalie.mu