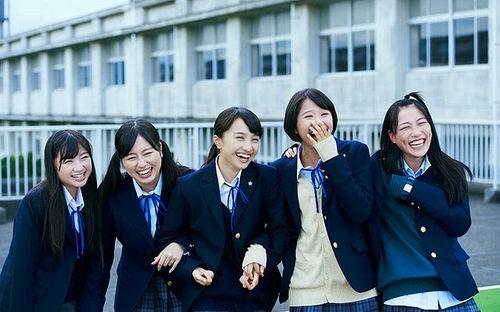 Para anggota idol group 'Momoiro Clover Z,' yaitu Kanako Momota, Shiori Tamai, Reni Takagi, Momoka Ariyasu, Ayaka Sasaki semuanya berperan dalam film baru berjudul The Curtain Rises (judul literal dari "Maku ga Agaru"). Film ini disutradarai oleh Katsuyuki Motohiro ("Bayside Shakedown"/"Summer Time Machine Blues") dan diangkat berdasarkan novel tahun 2012 berjudul "Maku ga Agaru" karya Oriza Hirata.
Cerita untuk The Curtain Rises membawa lima gadis tersebut dalam suatu grup pementasan drama SMA yang mencoba untuk ambil bagian dalam kompetisi pentas drama. Gadis-gadis tersebut berharap untuk memenangkan persaingan regional, tetapi guru mereka yang diperankan oleh Haru Kuroki, berpikir mereka harus mengincar kompetisi nasional.
The Curtain Rises akan dirilis tanggal 28 Februari 2015 di Jepang.
---
Source : Asianwiki on m.google.com

Comments