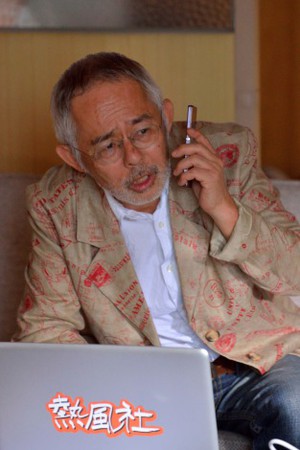 Toshio Suzuki, salah satu penemu sekaligus mantan sutradara terkenal dari Studio Ghibli, membuat sebuah cameo untuk episode keenam dari proyek live-action The Next Generation Patlabor. Suzuki akan memainkan agen bayangan "Neppuusha". Agen yang menghasilkan sebuah video musik untuk lagu yang dapat memanggil inti cerita dari episode tersebut, yaitu monster laut.
Episode 6 yang berjudul "Daikaijuu Arawaru Kouhen" (A Giant Monster Appears Part II) adalah lanjutan dari cerita tentang sebuah makhluk laut raksasa yang misterius. Cerita ini berawal ketika seorang peselancar tiba-tiba menghilang di laut. Di saat yang bersamaan, seekor monster laut raksasa muncul. Di pantai, ahli kelautan Nobuko Nanami sedang menyelidiki peristiwa tersebut, tapi tim Section 2 Division 2 secara kebetulan berlibur di pinggir lautan yang sama. Mereka terjebak dalam penyelidikan ketika sedang mengunjungi para turis yang bersemangat untuk melihat robot raksasa yang seperti berusaha untuk melawan monster laut.
Episode ini akan ditayangkan bersamaan dengan episode 7 ("Time Dokan") dalam proyek teatrikal keempat, yang akan dimulai pada tanggal 30 Agustus mendatang. Di bawah ini adalah poster dan video karavan dari proyek teatrikal ketiga yang sedang berlangsung, termasuk babak pertama dari cerita monster laut. Miina Tominaga, artis pengisi suara dari pemeran utama dalam animasi Mobile Police Patlabor Noa Izumi, dan pengisi suara dari Asuma Shinohara di animasi Patlabor, Toshio Furukawa, kembali ke waralaba ini untuk berperan suara dalam babak pertama.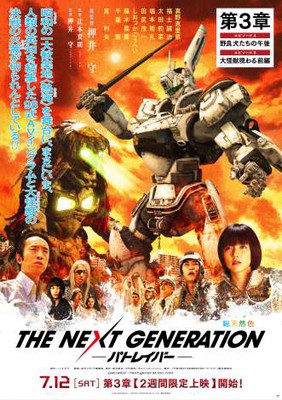 Mamoru Oshii adalah kepala sutradara dari proyek ini, dan dia merupakan teman lama dari Suzuki. Suzuki menghasilkan Ghost in the Shell 2: Innocence milik Oshii, dan dia juga pernah memerankan Cold Badger Masa dalam film milik Oshii yang berjudul Fast Food Grifters.
Source : animenewsnetwork.com