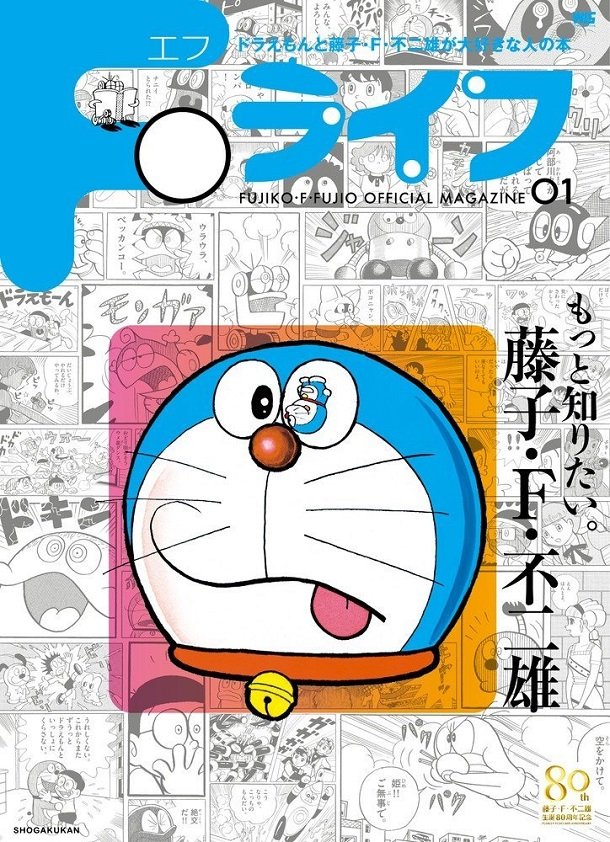 Shogakukan baru saja menerbitkan edisi perdana untuk F Life,Sebuah majalah resmi dalam merayakan ulang tahun ke-80 sang pencipta Doraemon , Fujiko F. Fujio pada hari Sabtu kemarin. Majalah ini disebut "the publication for those who love Doraemon and Fujiko F. Fujio."
Majalah yang mencakup kehidupan Fujiko F. Fujio dan karya-karyanya termasuk Doraemon dari berbagai sudut pandang. Di bab pertama kalian dapat membaca tentang "Motto Shiritai. Fujiko F. Fujio" (I Want to Know More. Fujiko F.Fujio/Aku Ingin Tahu Lebih Fujiko F. Fujio.) Fitur yang membicarakan sang pencipta doraemon dengan banyak foto. Di buku ini juga kalian dapat melihat banyak gambar seperti sketsa pensil untuk film 2112: The Birth of Doraemon dan Doraemon: Doraemon Comes Back.
Adapun fitur lainnya termasuk gallery comemorative sketsa karya Inio Asano, Masakazu Ishiguro, Naoki Urasawa, dan lainnya, serta "My Best F Questionnaire" – koleksi respon kuesioner dari berbagai selebriti tentang karya Fujiki F. Fujio favorit mereka.
Terdapat pula pembahasan untuk film Stand By Me, film 3D pertama Doraemon yang akan di launching pada akhir Juli ini.