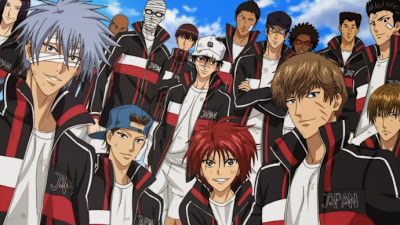 Telah diumumkan melalui akun Twitter resmi serial anime Prince of Tennis bahwa sebuah original video animation (OVA) untuk adaptasi anime Prince of Tennis II pada 2012 lalu telah mendapat lampu hijau. OVA ini akan melanjutkan serial animenya yang sudah berhenti ditayangkan.
Keterangan lebih lanjut akan dirilis melalui situs resmi mereka dan juga majalah Shonen Jump edisi mendatang.
Di Prince of Tennis II, Ryoma Echizen kembali ke Jepang setelah tinggal di Amerika. Seigaku dan sekolah rival mereka diizinkan untuk mengikuti turnamen internasional U-17 melalui partisipasi khusus, dan mereka akan berkompetisi dengan siswa-siswa SMA lainnya.
Source : jefusion.com