Film live-action yang didasarkan pada manga karya Ryoko Fukuyama, Anonymous Noise, telah merilis video berisi cuplikan yang dipotong dari prolog film tersebut.
Dalam video berdurasi 2 menit 40 detik tersebut, diperlihatkan bahwa ketiga tokoh utama film tersebut yaitu Nino (Ayami Nakajo), Yuzu (Jun Shison) dan Momo (Yuta Koseki) tanpa disadari masing-masing, bersinggungan jalan di Shibuya Scramble Crossing, di mana pada layar besar di perempatan tersebut, ditayangkan video klip lagu High School yang dibawakan oleh in NO hurry to shout.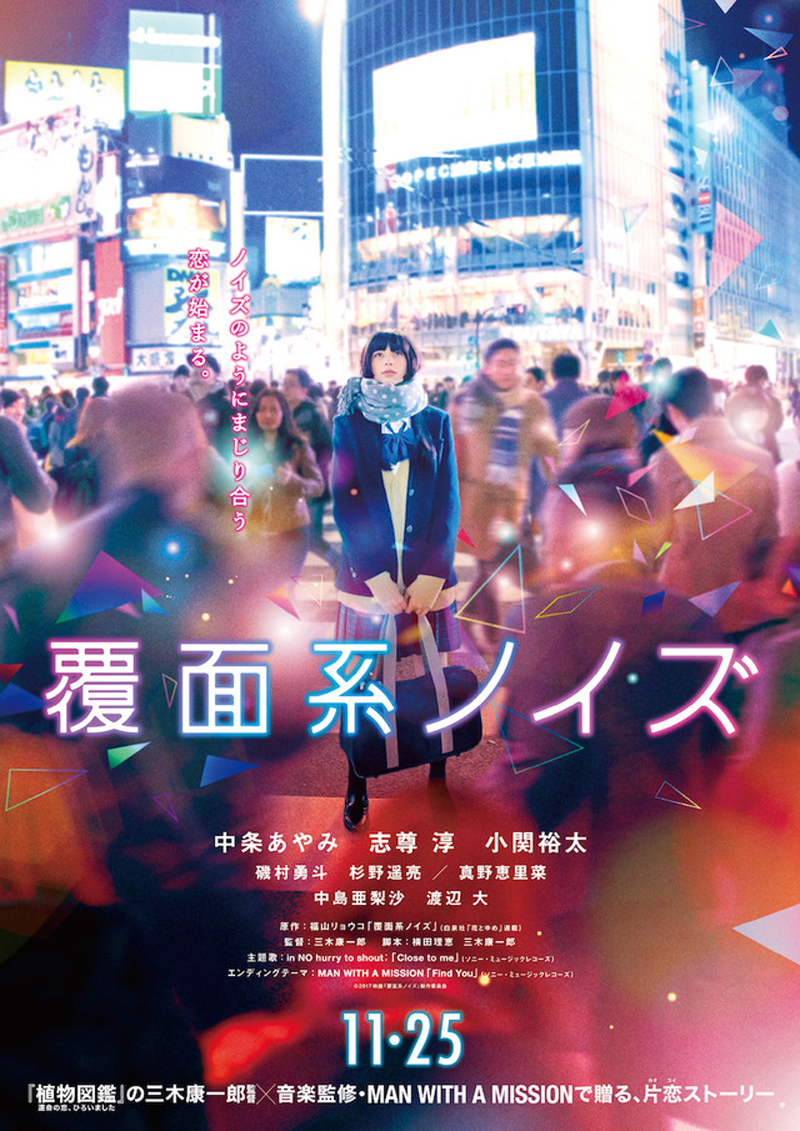 Film live-action yang manganya diserialisasikan di majalah Hana to Yume ini menceritakan kisah cinta masa muda yang diwarnai dengan musik, dengan Nino sebagai pusatnya. Film live-action ini sendiri saat ini tengah tayang di bioskop-bioskop seluruh Jepang.
(All images: natalie.mu)
Source : natalie.mu