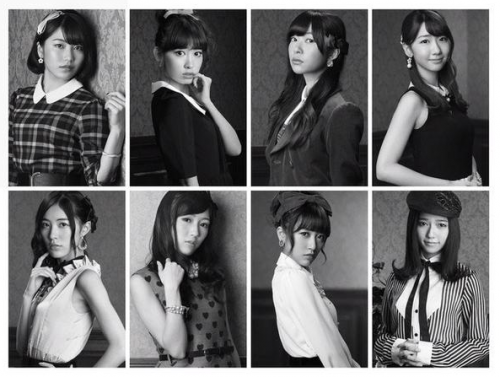 Pada tanggal 21 Januari, AKB48 akan merilis album original ke-6 mereka yang berjudul "Koko ga Rhodes da, Koko de Tobe!" Albumnya akan berisi 6 single dari group tersebut dan sebuah lagu yang belum dirilis "Ai no Sonzai", yang merupakan lagu tema untuk film "Documentary of AKB48 The Tme Has Come".
CD kedua untuk edisi yang berbeda akan berisi tim baru dan lagu solo. Sebagai tambahan, unit khusus baru yang terdiri dari anggota AKB48 dan sister group-nya akan dibentuk untuk membawakan lagu Downtown Hotel 100-goushitsu, Birth, Koko ga Rhodes da, Koko de Tobe!, Bokutachi no Ideology, dan Ikitsuzukeru. Preview untuk keenam video musik (Team A, K, B, 4, 8, Team Surprise) yang dimasukkan dalam edisi Limited A telah dirilis. Lihat PV dan detail albumnya dibawah ini.
Album ini akan terdiri dari 3 edisi (Limited A, Regular A, Regular B) ditambah dengan theater version. Edisi teater ini juga dihubungkan dengan foto event ukuran besar dari para member.
LIMITED A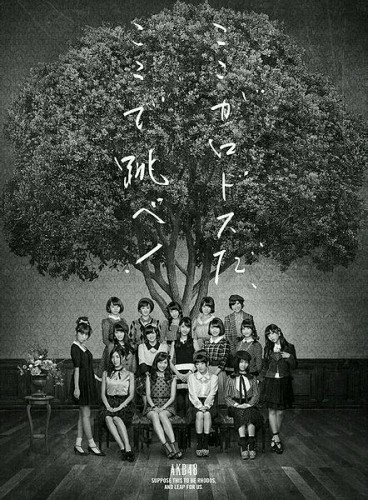 [CD1]
1. Kiboteki Refrain
2. Labrador Retriever
3. Reborn
4. …Kimi no Hohoemi wo Yume ni Miru …
5. Mae Shika Mukanee
6. Kimi to Hitomi wa Planetarium
7. 2-ri wa Dekiteru
8. Heart Electric
9. Kokoro no Placard
10. 47 no Sutekina Machi
11. Erande Rainbow
12. Koi Toka…
13. Ai no Sonzai
[CD2]
1. Conveyor (Team K)
2. Seijun Philosophy (Team 4)
3. Henachoko Support (Team 8)
4. Kanojo (Miyawaki Sakura solo)
5. Downtown Hotel 100-gou Shitsu (Mutou Tomu, Tano Yuuka, Oshima Ryoka, Takahashi Juri, Okada Nana, Kizaki Yuria, Miyamae Ami)
6. Sailor Zombie (Milk Planet)
7. Junsui Soda Mizu (Watanabe Mayu solo)
8. Ai to Kanashimi no Jisa (Yamamoto Sayaka solo)
9. Birth (Goto Moe, Owada Nana, Kawamoto Saya, Nishino Miki, Sakaguchi Nagisa, Nakano Ikumi, Kitagawa Ryoha, Tashima Meru, Tanaka Miku, Yabuki Nako, Tomonaga Mio)
10. 7-kai no "Les Mis" (Kojima Haruna solo)
11. Oh! Baby (Team A)
12. Koko ga Rhodes da, Koko de Tobe! (Iriyama Anna, Fukuoka Seina, Kato Rena, Shinozaki Ayana, Murayama Yuiri, Azuma Rion, Futamura Haruka, Furuhata Nao, Tani Marika, Shiroma Miru, Yagura Fuuko, Shibuya Nagisa, Anai Chihiro, Kodama Haruka, Moriyasu Madoka, Ikoma Rina)
[DVD]
1. Juujunna Slave (Team A)
2. Hajimete no Drive (Team K)
3. Ron Rinesu Club (Team B)
4. Me wo Aketa Mama no First Kiss (Team 4)
5. 47 no Sutekina Machi (Team 8)
6. Reborn (Team Surprise)
REGULAR A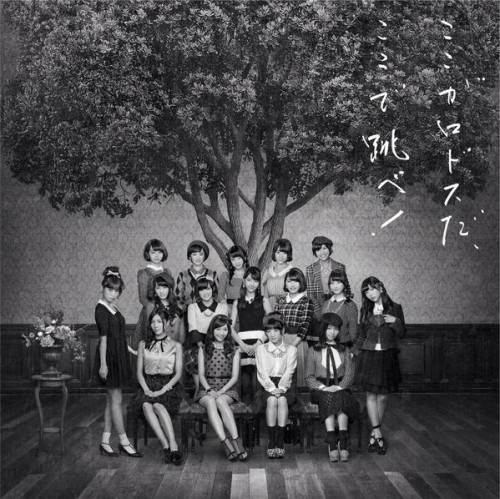 Isinya sama dengan CD1 dan CD2 Limited A tanpa DVD.
REGULAR B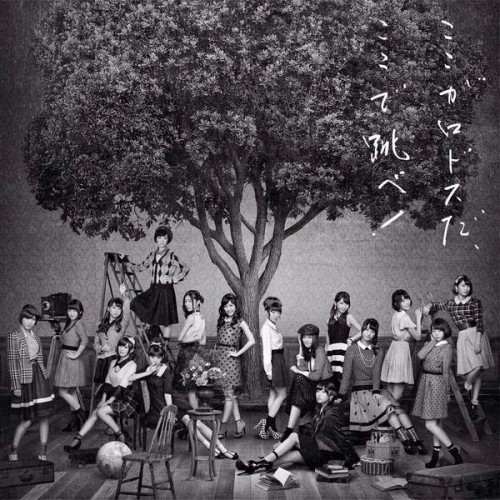 Isinya sama dengan CD1 Limited A.
[CD2]
1. Bokutachi no Ideology (Iwata Karen, Kojima Mako, Uchiyama Natsuki, Hirata Rina, Iwatate Saho, Komiyama Haruka, Sasaki Yukari, Mukaichi Mion, Kimoto Kanon, Yoshida Akari, Kushiro Rina, Ichikawa Miori, Yabushita Shu, Tanaka Natsumi, Motomura Aoi, Murashige Anna)
2. To Go de (Team B)
3 Oshiete Mommy
4. Setsunai Reply (Sashihara Rino solo)
5. Panama Unga (Kawaei Rina, Matsui Rena, Minegishi Minami, Watanabe Miyuki)
6. Akai Pinhiiru to Professor (Matsui Jurina solo)
7. Yowameshi Kemushi (Kashiwagi Yuki solo)
8. Namida wa ato Mawashi (Team 4)
9. All of You (Takahashi Minami solo)
10. Tomodachi de Irarerunara (Yokoyama Yui & Shimazaki Haruka)
11. Kyo Made no Melody
12. Ikitsuzukeru (Nakanishi Chiyori, Kitahara Rie, Ogasawara Mayu, Kuramochi Asuka, Takajo Aki, Yamauchi Suzuran, Oba Mina, Takayanagi Akane, Sato Sumire, Shibata Aya, Suda Akari, Kotani Riho, Fujie Reina, Yamada Nana, Umeda Ayaka, Miyazawa Sae)
THEATER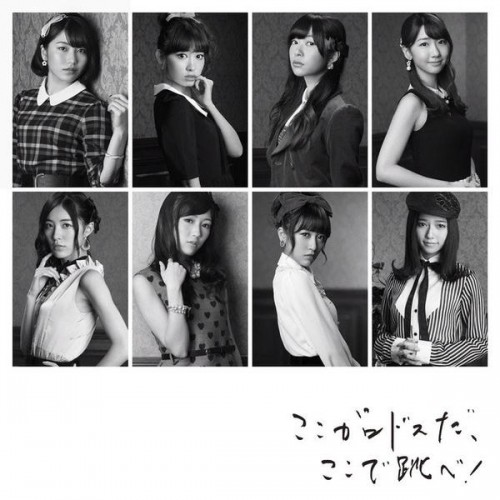 [CD]
1. Kiboteki Refrain
2. Labrador Retriever
3. Reborn
4. …Kimi no Hohoemi wo Yume ni Miru…
5. Mae Shika Mukane
6. Kimi to Hitomi wa Planetarium
7. 2-ri wa Dekiteru
8. Heart Electric
9. Kokoro no Placard
10. 47 no Sutekina Machi
11. Erande Rainbow
12. Koi Toka…
13. Ai no Sonzai
14. Saisho no Ai no Monogatari
Source : AramaJapan