Situs resmi film ke-38 anime Doraemon yang berjudul Eiga Doraemon: Nobita no Takarajima (Doraemon the Movie: Nobita's Treasure Island) baru – baru ini telah meluncurkan cuplikan video teaser-nya. Dalam video berdurasi 30 detik tersebut mereka juga menampilkan cuplikan insert song dari lagu berjudul Koko ni Inai Anata e milik penyanyi solo sekaligus penulis lagu terkenal, Gen Hoshino.
Selain itu, Gen Hoshino juga akan membawakan lagu tema utama untuk film tersebut, namun hingga berita ini dibuat, judul lagu tema untuk Doraemon the Movie: Nobita's Treasure Island masih menjadi misteri. Hal ini tentunya membuat pelantun tembang Koi itu menjadi artis pertama yang akan membawakan 2 lagu sekaligus sepanjang sejarah film Doraemon.
Mengenai dua lagunya yang dipilih untuk mengisi soundtrack film ke-38 Doraemon, pria berusia 36 tahun tersebut memberi komentar, "Saya bersyukur karena saya dapat berpartisipasi dalam sejarah panjang film Doraemon sebagai seorang musisi … Saya tak sabar untuk membuat lagu tema dan insert song untuk penggemar saya."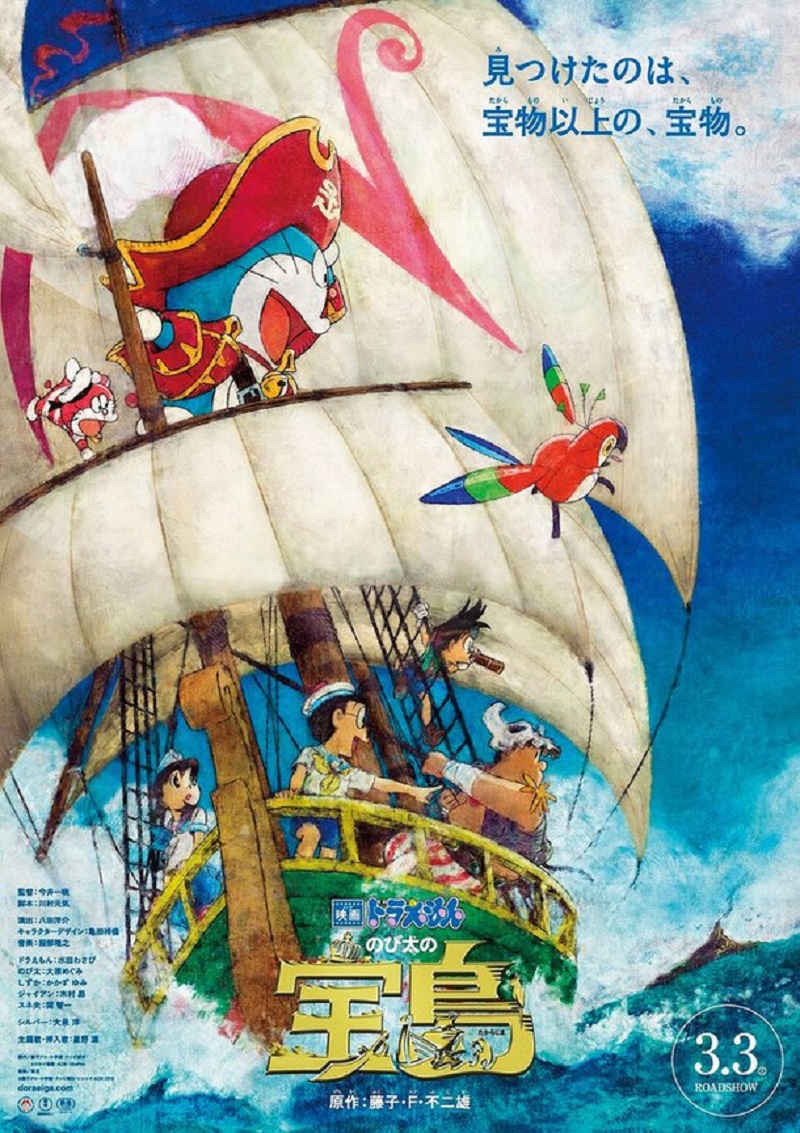 Serial film Doraemon ke-38 yang berjudul Doraemon the Movie: Nobita's Treasure Island akan tayang perdana di seluruh bioskop di Jepang mulai tanggal 3 Maret 2018 mendatang. Sesuai dengan temanya, Treasure Island, film ini akan turut dibintangi oleh komedian Oizumi You sebagai Captain Silver dalam kisah petualangan bertema bajak laut bersama Nobita dan teman-temannya.
Sources :