Film live-action Ghost in the Shell sekali lagi memperlihatkan visual baru berupa poster yang akan dipergunakan untuk mempromosikan filmnya. Setelah di bulan November lalu memperlihatkan poster versi Bahasa Inggris, kini versi Jepang diluncurkan pada Selasa (27/12).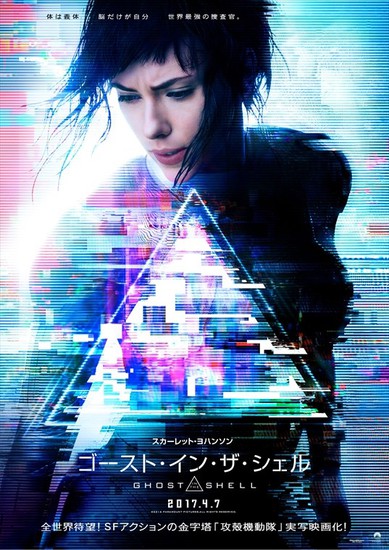 Poster yang akan disebar di Jepang mulai Kamis depan ini penuh dengan nuansa cyber sesuai dengan tema filmnya yaitu fiksi ilmiah. Sementara itu poster versi Bahasa Inggris sudah menghiasi bioskop di Amerika Serikat dalam beberapa bulan terakhir.
Bagaimana pendapat kalian terhadap poster versi Jepang ini? Film live-action Ghost in the Shell akan dirilis di Jepang pada tanggal 7 April 2017.
Source : animenewsnetwork.com