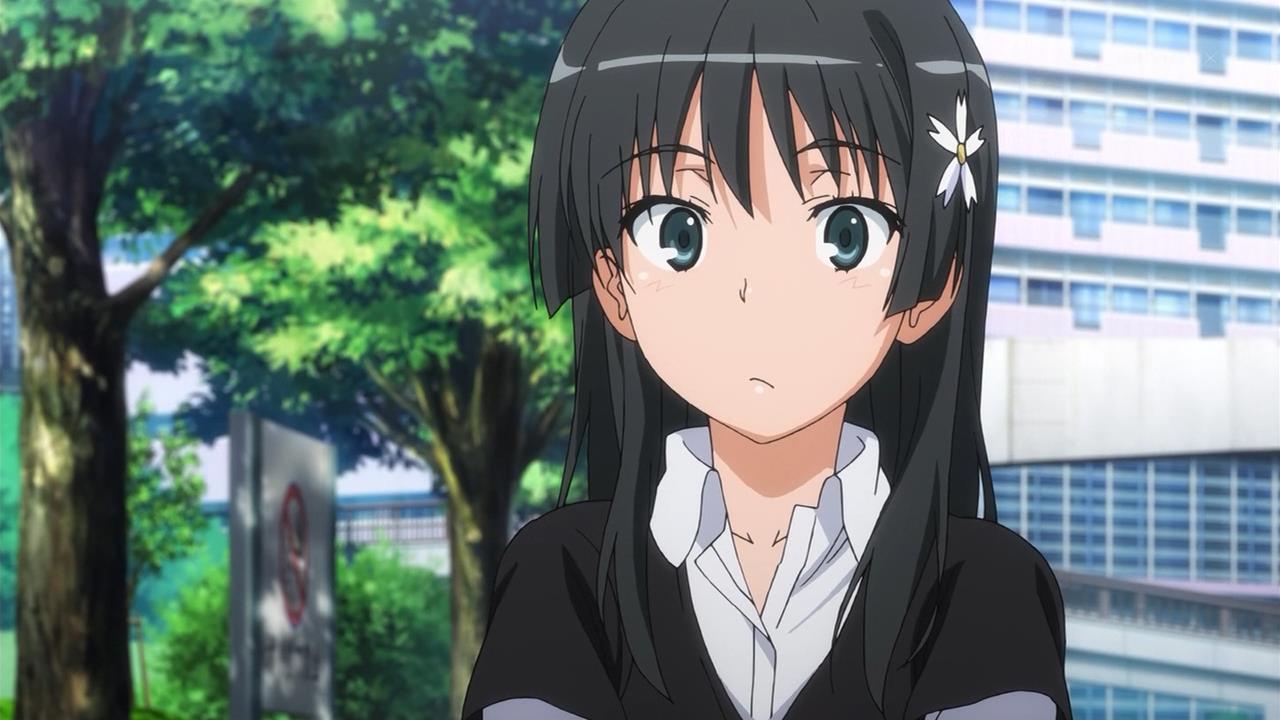 Menemukan sebuah serial anime yang tidak memiliki minimal 2 karakter dengan rambut berwarna pink, biru, merah, atau hijau kadang-kadang bisa menjadi hal yang langka. Sebuah jajak pendapat diselenggarakan oleh Goo Ranking untuk membantu menemukan karakter laki-laki dan perempuan favorit publik yang rambutnya tidak diwarnai, dan inilah hasilnya!
Karakter anime perempuan berambut hitam teratas:
    Mio Akiyama (K-ON!)
Mikasa Ackerman (Attack on Titan)
Sawako Kuronuma (Kimi ni Todoke)
Azusa Nakano (K-ON!)
Homura Akemi (Puella Magi Madoka Magica)
Nico Robin (One Piece)
Eru Chitanda (Hyou-ka)
Rukia Kuchiki (Bleach)
Ai Enma (Hell Girl)
Ayase Aragaki (Oreimo)
Hinata Hyūga (Naruto)
Oichi (Sengoku Basara)
Kuroyukihime (Accel World)
Ruri Gokou / Kuroneko (Oreimo)
Yuuko Ichihara (xxxHOLiC)
Ririchiyo Shirakiin (Inu x Boku S.S.)
Ruiko Saten (A Certain Scientific Railgun)
Haruka Morishima (Amagami SS)
Kana Minami (Minami-ke)
Karakter anime laki-laki berambut hitam teratas:
    Levi (Attack on Titan)
Monkey D. Luffy (One Piece)
Son Goku (Dragon Ball series)
Hijikata Toushirou (Gintama)
Sasuke Uchiha (Naruto)
Vegeta (Dragon Ball series)
Kaede Rukawa (Slam Dunk)
Hisashi Mitsui (Slam Dunk)
Kotaro Katsura (Gintama)
Itachi Uchiha (Naruto)
Roy Mustang (Fullmetal Alchemist)
Shota Kazehaya (Kimi ni Todoke)
Lelouch Lamperouge (Code Geass: Lelouch of the Rebellion)
Sebastian Michaelis (Black Butler)
Ryoma Echizen (The Prince of Tennis)
Shikamaru Nara (Naruto)
Hiei (Yū Yū Hakusho)
Hōzuki (Hōzuki no Reitetsu)
Apakah ada karakter anime berambut hitam favorit kalian yang tidak termasuk daftar di atas?
Source : japanrealm.com