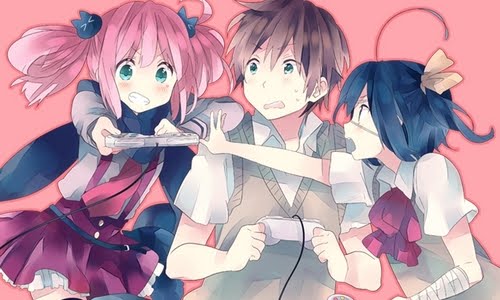 Sulit untuk membayangkan musim tayang anime yang lebih ditunggu daripada musim gugur ini,  namun anime apa yang benar-benar bisa mencuri perhatian saat penayangan perdananya nanti? Dalam sebuah polling baru yang diadakan oleh BIGLOBE, lebih dari 11 ribu fans anime Jepang menyebutkan serial-serial yang benar-benar menyedot perhatian mereka. Dari Cho 2 Koi hingga ke Monsuno, mari kita lihat anime apa saja yang menjadi pilihan mereka…
1. Chū-2 Byō de mo Koi ga Shitai!/Regardless of My Adolescent Delusions of Grandeur, I Want a Date!
2. Little Busters!
3. From the New World
4. K
5. Hayate the Combat Butler: Can't Take My Eyes Off You
6. To Love-Ru Darkness
7. Zetsuen no Tempest
8. Gintama
9. Sakura-sō no Pet na Kanojo
10. Hidamari Sketch × Honeycomb
11. Psycho-Pass
12. Bakuman – 3rd
13. Seitokai no Ichizon – Hekiyoh Gakuen Seitokai Gijiroku
14. Tonari no Kaibutsu-kun
15. Jormungand – Perfect Order
16. Magi
17. Robotics;Notes
18. Oniichan dakedo Ai Sae Areba Kankeinai yo ne (As Long As There's Love, It Doesn't Matter If He Is My Brother, Right!? )
19. Initial D – 5th Stage
20. (seri) Ebiten: Kōritsu Ebisugawa Kōkō Tenmon-Bu
20. (seri) Suki-tte Ii na yo.
22. (seri) Medaka Box – Abnormal
22. (seri) Hiiro no Kakera Dai-ni-Shō
24. Code: Breaker
25. Kamisama Kiss
26. Girls und Panzer
27. JoJo's Bizarre Adventure
28. Busou Shinki
29. Btooom!
30. Bottom-Biting Bug
31. Chō Soku Henkei Gyrozetter
32. Ixion Saga DT
33. Teekyū
34. Aoi Sekai no Chūshin de
35. (seri) Aikatsu!
35. (seri) Lychee Light Club DE
37. (seri) Monsuno
37. (seri) Haitai Nanafa
sumber : crunchyroll.com