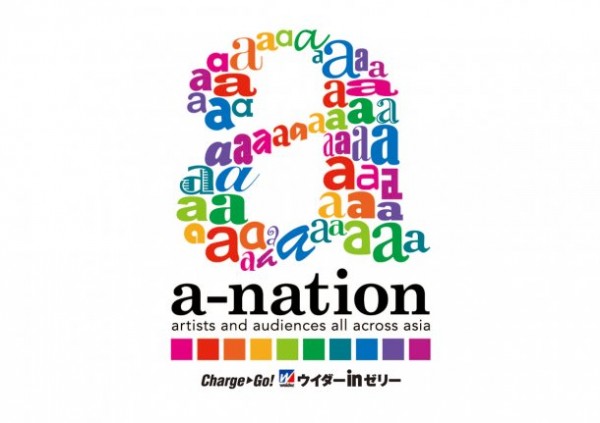 Salah satu festival musik terbesar di Jepang "A-nation" akan digelar pada bulan Agustus nanti, dan artis mana saja yang akan tampil sudah diumumkan. Bagian utama untuk "A-Nation", "A-Nation Stadium Fes.", akan dimulai di Osaka pada 18 dan 19 Agustus nanti dengan menampilkan artis ternama seperti EXILE, AAA, Do As Infinity dan Acid Black Cherry. Festival akan dilanjutkan pada 25 dan 26 Agustus di Tokyo dengan menghadirkan artis seperti Ayumi Hamasaki, Tohoshinki dan Super Junior. Nanti sendiri "A-Nation" ini akan mengadakan event baru di tokyo seminggu sebelum acara yang sebenarnya dimulai dengan nama "Music Week". Akan banyak artis yang akan perform disana termasuk Gazette, 2NE1, AKB48 dan lainnya. Berikut adalah list dari artis yang akan tampil nanti:
a-nation stadium fes.
August 18th Guests: Every Little Thing, EXILE, mihimaru GT, Sandaime J Soul Brothers, Sonar Pocket, and more. August 19th Guests: AAA, Acid Black Cherry, Do As Infinity, Ketsumeishi, Tohoshinki, TRF, and more August 25th Guests: Do As Infinity, Shonan no Kaze, Sonar Pocket, Super Junior, Tohoshinki, and more. August 26th Guests: AAA, Acid Black Cherry, Big Bang, Every Little Thing, Ayumi Hamasaki, TRF, U-KISS, and more.
a-nation music week
At Yoyogi First National Gymnasium
August 3rd – 'VERBAL presents… "OTO_MATSURI"' Guests: m-flo, 2NE1, and more August 4th – 'BAND NATION' Guests: the GazettE, and more August 5th – 'ANISON GENERATION' Guests: ALI PROJECT, ALTIMA, Minami Kuribayashi, Megumi Nakajima, May'n, and more August 9th – 'Asia Progress M' Guests: AAA, DEEP, Daichi Miura, U-KISS, AARON, BREATHE, SHU-I, A-JAX, and more August 10th – 'Asia Progress F' Guests: AKB48, E-Girls, girl next door, Da Mouth, Weather Girls, and more August 11th – 'IDOL NATION' Guests: SKE48, SUPER GIRLS, TOKYO GIRLS' STYLE, IDOLING!!!, and more August12th – 'ROCK NATION' Guests: VAMPS, SADS, and more
At SHIBUYA-AX
August 3rd – 'VERBAL & KOZM AGENCY presents… "ATO_MATSURI" Guests: TBA August 4th – 'V-NATION' Guests: TBA August 5th – 'Haiyore! Nyaruko-san '"Jashin Seitan Matsuri"' Guests: Kana Asumi, Rie Kitamura, Miyu Matsuki, Yuka Ootsubo, RAMM, Satomi Arai, Hidekazu Tanaka (MONACA), Aki Hata, and more August 9th – 'Asia Progress' Guests: TBA August 11th – 7&i Group presents 'Kids Dance Festival' Guests: Kids Dance Festival contest performers & special guest
Source