Trailer untuk film live-action Itazura na Kiss the Movie ~High School-Hen~ (Itazura Kiss the Movie in High School) telah dirilis. Trailer tersebut menampilkan lagu tema berjudul "Always" yang dinyanyikan oleh Happiness. Itazura na Kiss diangkat berdasarkan manga populer karya Kaoru Tada, dan film kali ini akan berisi alur cerita baru, yang meskipun ditulis oleh Kaoru Tada, tetapi tidak pernah dirilis dalam bentuk manga karena sang mangaka itu meninggal dalam kecelakaan pada tahun 1999.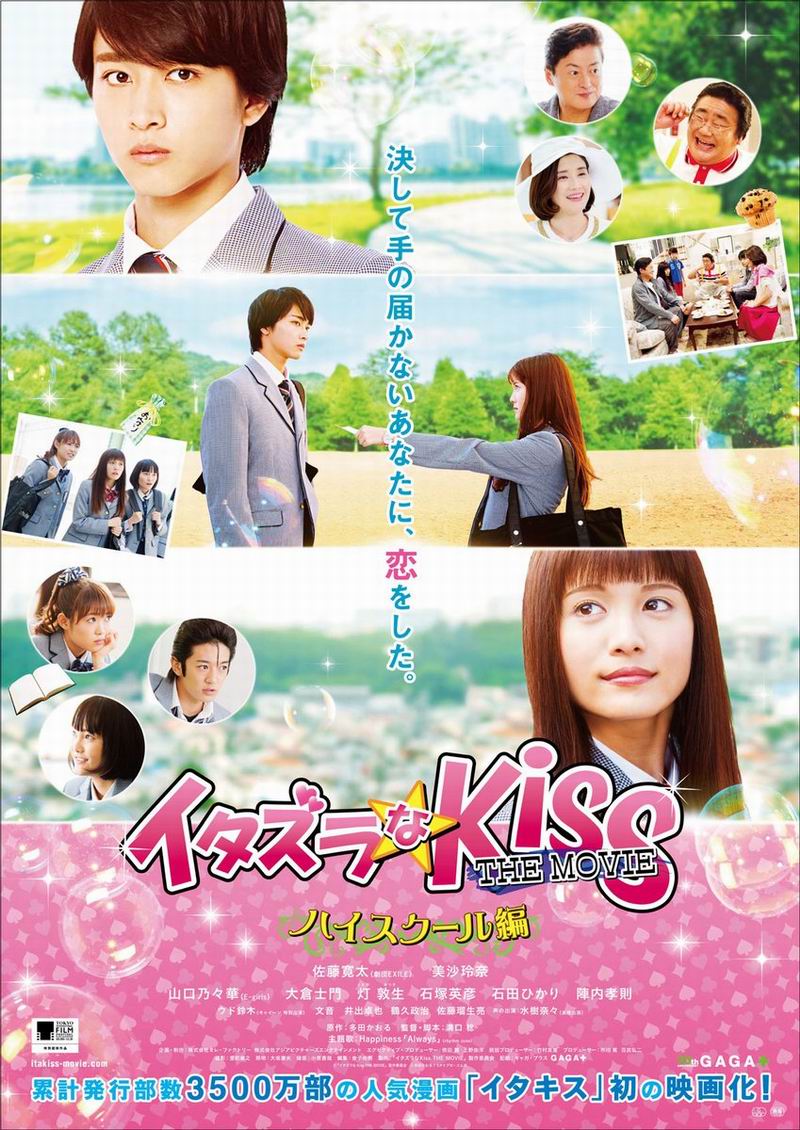 Dilansir dari berbagai sumber, Itazura na Kiss sendiri sudah pernah berkali-kali diadaptasi yaitu pada tahun 1996 yang tayang di TV Asahi, lalu versi Korea di tahun 2010. dan Itazura na Kiss versi 2013 yang tayang di Fuji TV. Di tahun 2016 ini akan dibuat dua film Itazura na Kiss the Movie ~High School-Hen~, yang film pertamanya akan dirilis di Jepang pada tanggal 25 November nanti.
Film kali ini masih berkisah tentang hubungan cinta antara dua pelajar SMA bernama Naoki Irie dan Kotoko Aihara. Naoki adalah seorang pemuda tampan, sporty dan cerdas. Sedangkan Kotoko tidak terlalu pintar, tapi ia memiliki kepribadian yang ceria dan kemauan yang kuat. Karakter Naoki diperankan oleh Kanta Sato, anggota grup Gekidan EXILE. Sementara Kotoko diperankan oleh Reina Pisa.
© Gaga Corporation (Featured image: sumikai.com)