Anime populer yang diangkat dari manga CLAMP, Card Captor Sakura Clear Arc mengadakan sebuah kolaborasi dengan jalur kereta Tokyu Line, yang akan diselenggarakan mulai 12 Juli 2018. Event-event apa saja yang akan diselenggarakan dalam kolaborasi ini, beserta gambar visualnya juga telah diumumkan.
---
---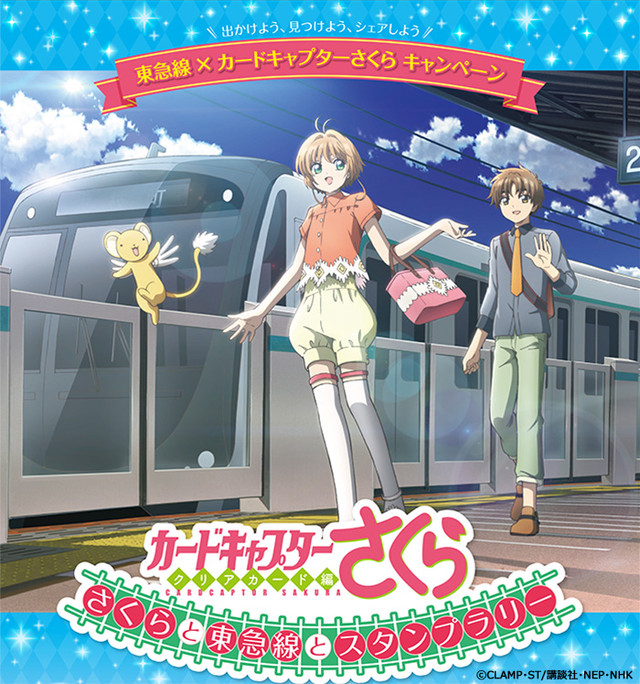 Salah satu cara yang akan diadakan adalah Sakura and Tokyu Line and Stamp Rally, sebuah stamp rally di mana peserta akan mendapatkan kartu pos dan clear file holder berdasarkan jumlah cap yang berhasil didapatkan selama masa 1 Agustus hingga 24 September mendatang. Jika berhasil mengumpulkan seluruh cap, dan dikirim menggunakan kartu pos khusus untuk diikutsertakan pada double chance campaign, maka peserta aka berkesempatan memenangkan merchandise menarik seperti Kero-chan Pass Case, dan sebagainya. Stasiun-stasiun mana saja yang akan berpartisipasi pada event ini akan diumumkan di website resmi Tokyu.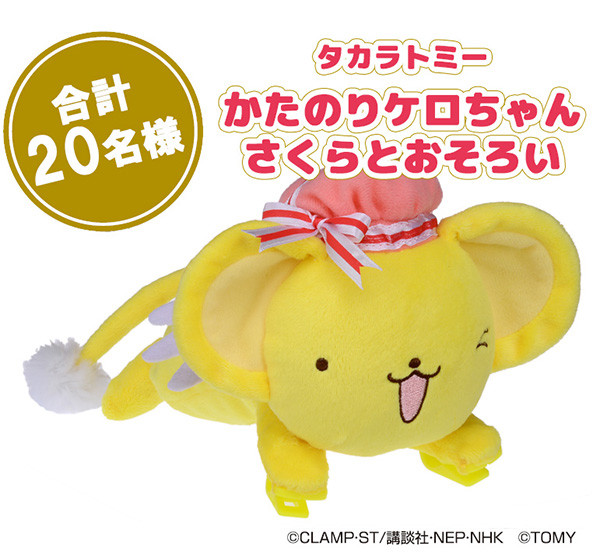 Selain itu, pada masa 12 Juli hingga 31 Agustus, diadakan event di twitter berjudul Search Kero-chan in Tokyu Line! Campaign. Peserta yang menemukan foto Kero-chan yang terdapat pada poster, stiker dan sebagainya yang ditemukan di dalam stasiun, kemudian men-tweet fotonya dengan hashtag #東急線でケロちゃんを探せ berkesempatan mendapatkan satu dari 20 buahboneka Kero-chan yang bisa dipasangkan di bahu. Selain itu, dengan mem-follow dan me-retweet tweet tertentu pada akun twitter Tokyu paling lambat tanggal 24 September, peserta akan berkesempatan memenangkan satu dari tiga buah Dream Wand and Clear Card Set.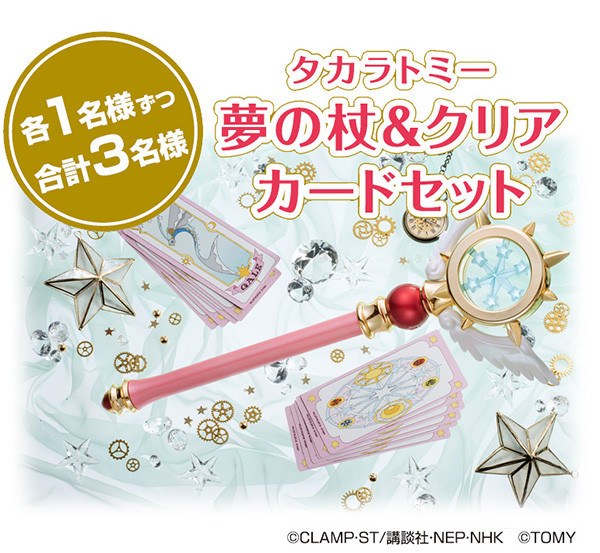 (All images: natalie.mu)
Source : Natalie