Berita Jepang | Japanesestation.com
Berikut ini adalah daftar serial TV anime dan film adaptasi live-action yang akan di tayangkan di Jepang pada musim panas tahun 2014, daftar tersebut diambil dari situs Anime Japan. Diantaranya mencakup serial anime cross-dressing yang berjudul Himegoto pada bulan Juli, hingga part pertama dari film trilogi terbaru, Initial D pada akhir bulan Agustus mendatang. 
1. Himegoto (Juli)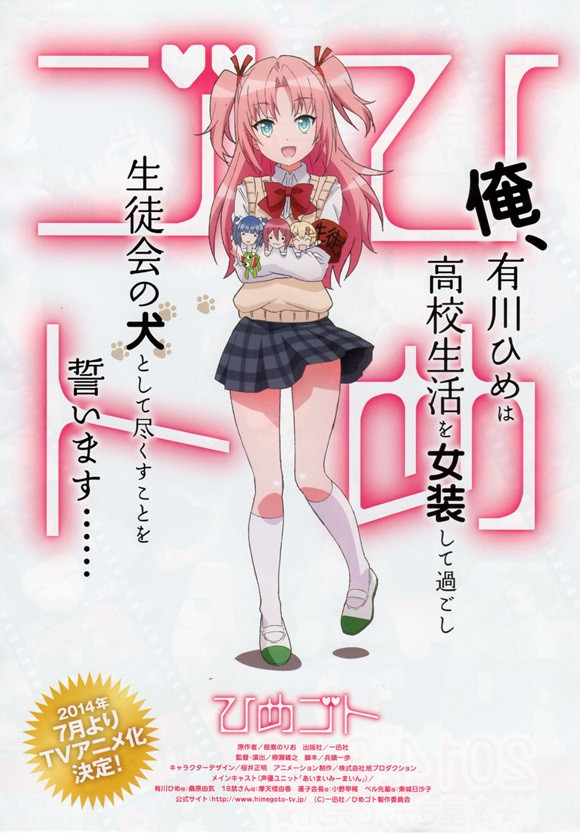 2. Sabagebu! (Juli) 3. Sword Art Online II (Juli)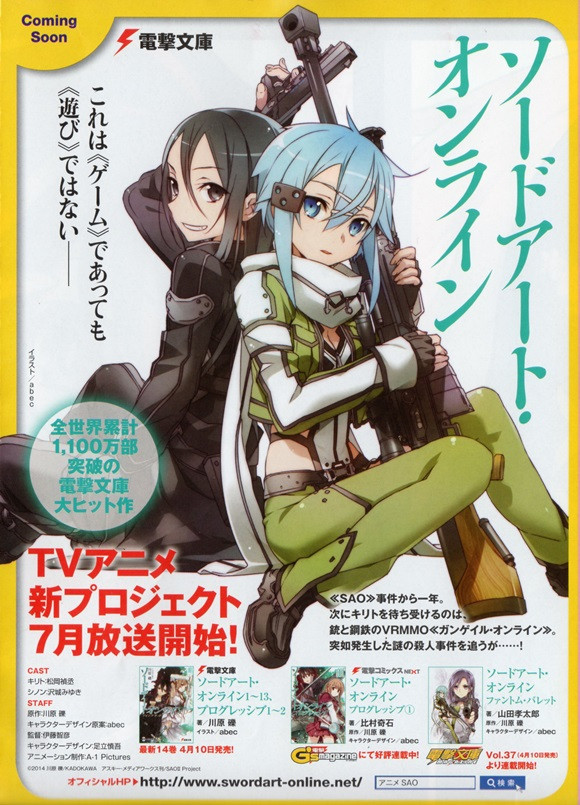 4. Bakumatsu Rock (Juli) 5. Gekkan Shoujo Nozaki-kun (Juli) 6. Seireitsukai no Kenbu (Juli) 7. Ao Haru Ride (Juli) 8. Francesca (Juli) 9. Momokyun Sword (musim panas 2014) 10. Psyco-Pass 2-TV series (Oktober 2014) 11. Psyco-Pass- the movie (musim dingin 2014-2015) 12. Gugure! Kokkuri-san (TBA) 13. Akame ga KILL! (TBA) 14. The Next Generation-Patlabor-: Chapter 1 (April)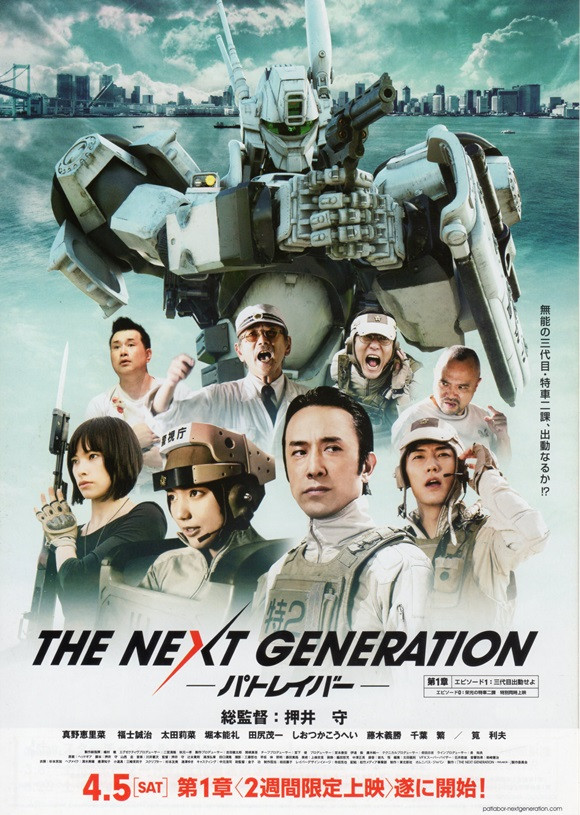 15. Detective Conan: Ijigen no Sniper (April)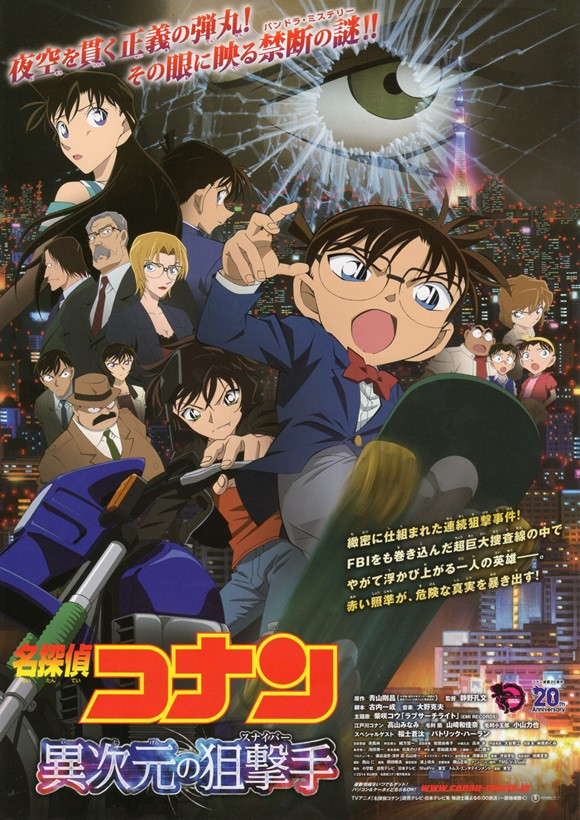 16. Crayon Shin-chan: Gachinko! Gyakushu no ROBO To-chan (April)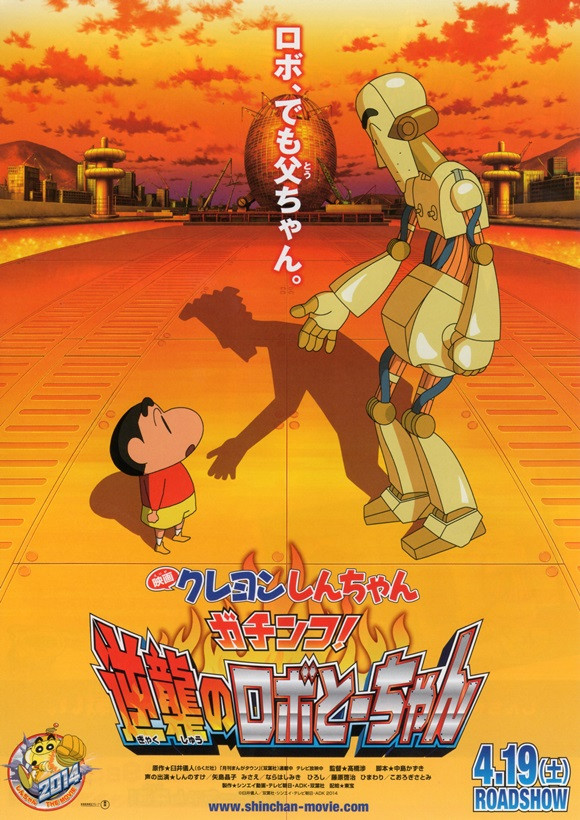 17. Tamako Love Story (April) 18. Sora no Otoshimono Final: Eternal My Master (April) 19. Thermae Romae II (April) 20. Robot Girls Z (Mai) 21. Jyoshiizu (Juni)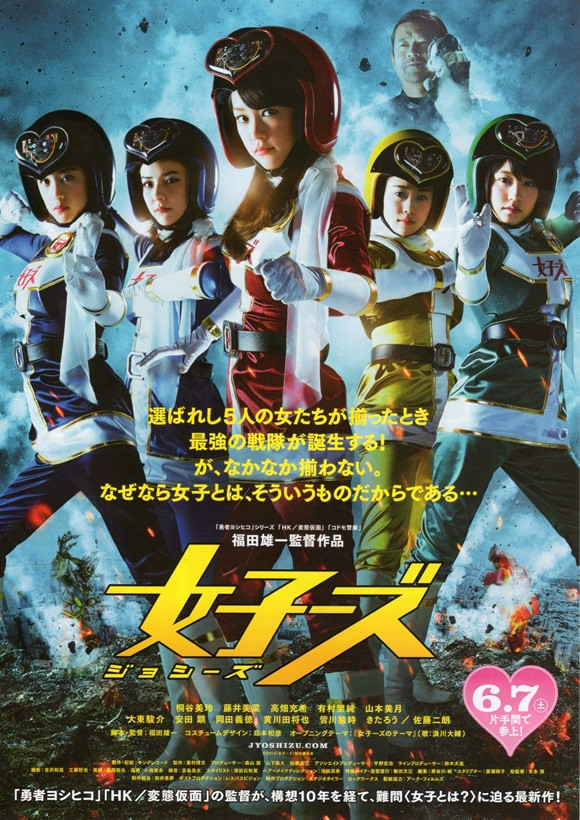 22. Saint Seiya: Legend of Sanctuary (Juni)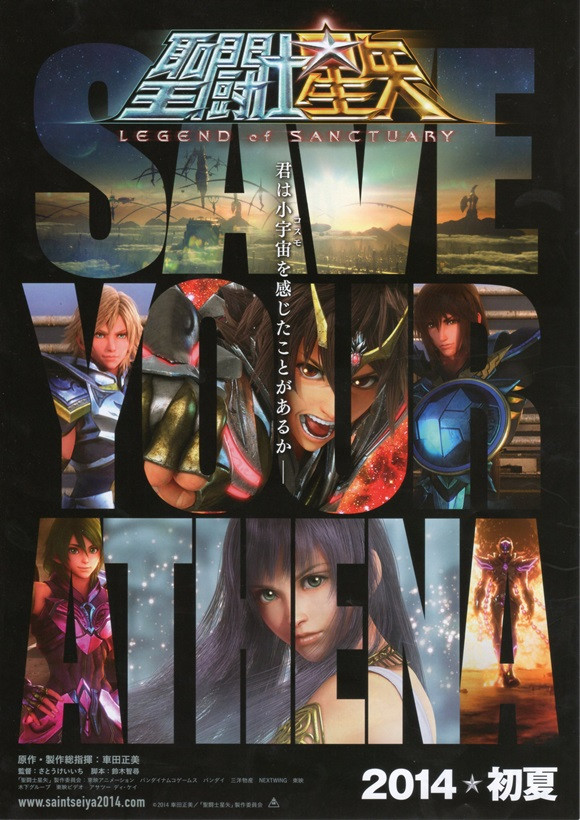 23. Ghost in the Shell Arise: border 3: Ghost Tears (Juni) 24. Pocket Monster XY: Hakai no Mayu to Diancie (Juli) 25. Rurouni Kenshin: Kyoto Taika-hen (Agustus)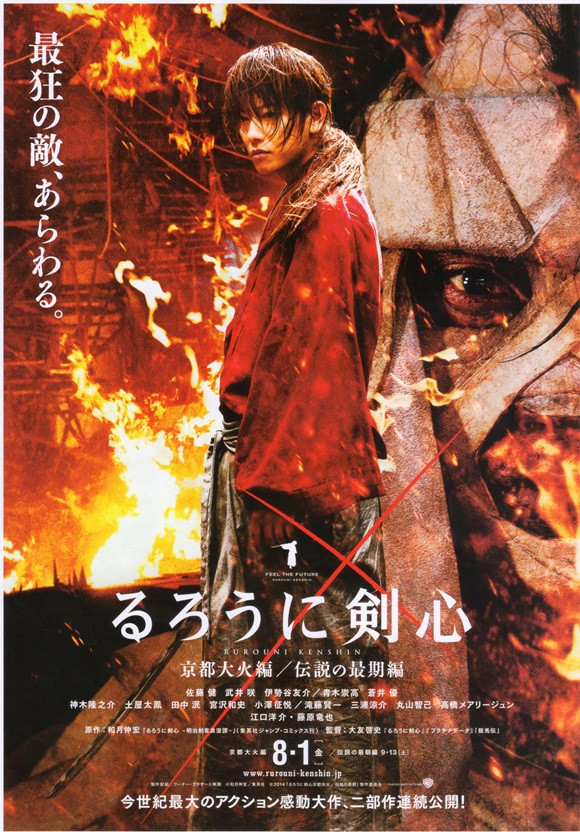 26. Rurouni Kenshin: Densetsu no Saigo-hen (September) 27. Stand By Me Doraemon (Agustus)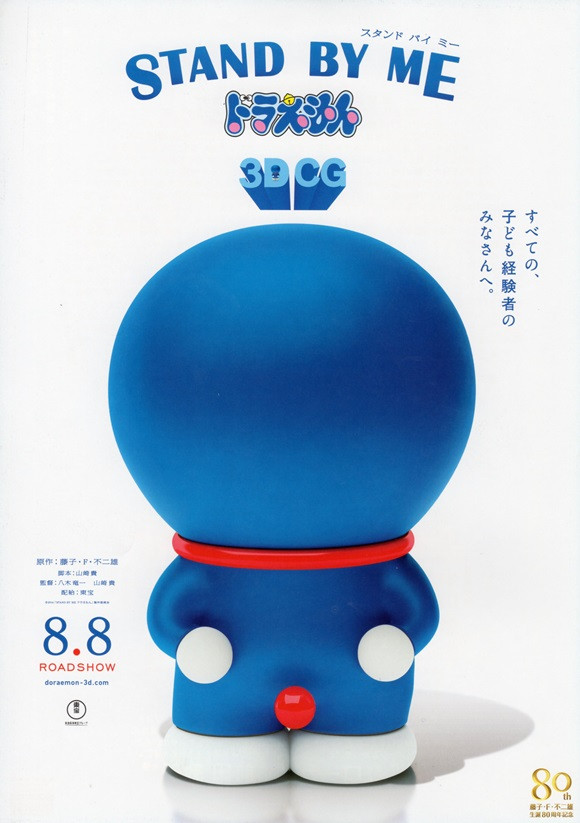 28. Space Brothers Number Zero (Agustus) 29. Initial D Legend 1 -Kakusei- (Agustus)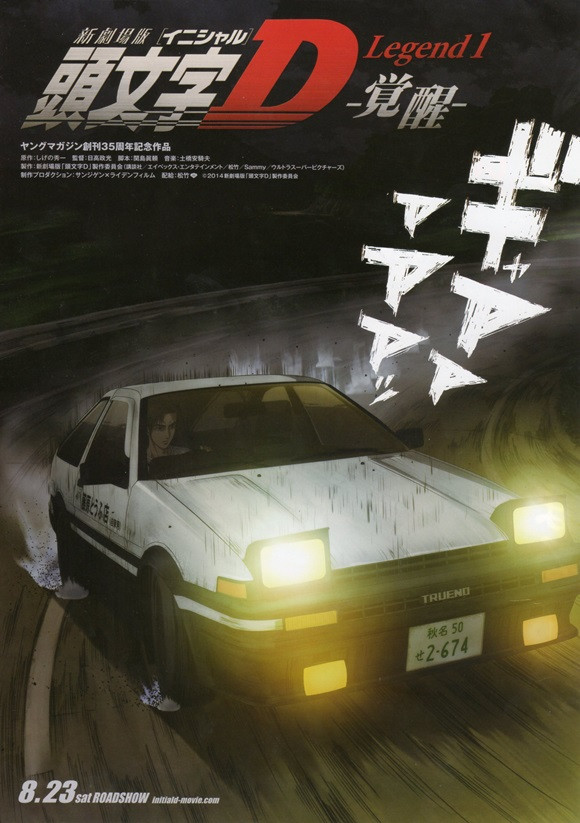 Jadi, diantara daftar serial anime dan film live-action versi Anime Japan di atas, mana yang paling kalian tunggu?