Seragam sekolah anime, yang beberapa di antaranya terinspirasi dari dan bahkan ada yang menginspirasi seragam sekolah sungguhan di Jepang, telah menarik perhatian banyak penggemar hingga mereka ingin mengenakannya ke sekolah karena keren dan imut. Di antara banyaknya judul anime bertema sekolah, seragam sekolah dalam anime mana sih yang para penggemar di Jepang anggap paling imut? Berikut adalah peringkat yang dibuat oleh Goo Ranking dilansir dari otakumode.com.
1. Mahou Shoujo Madoka Magica (Puella Magi Madoka Magica)
2. Hidamari Sketch
3. C³ (C Cubed or Cube×Cursed×Curious)
4. Cardcaptor Sakura
5. Bishoujo Senshi Sailor Moon
6. Lucky Star
7. Ben-To
8. Mashiro-iro Symphony: The Color of Lovers
9. Mahou-sensei Negima!
10. K-On!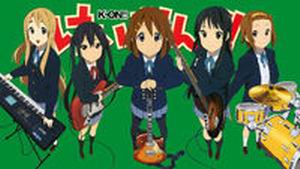 (images: goo.ne.jp)
Source : otakumode.com