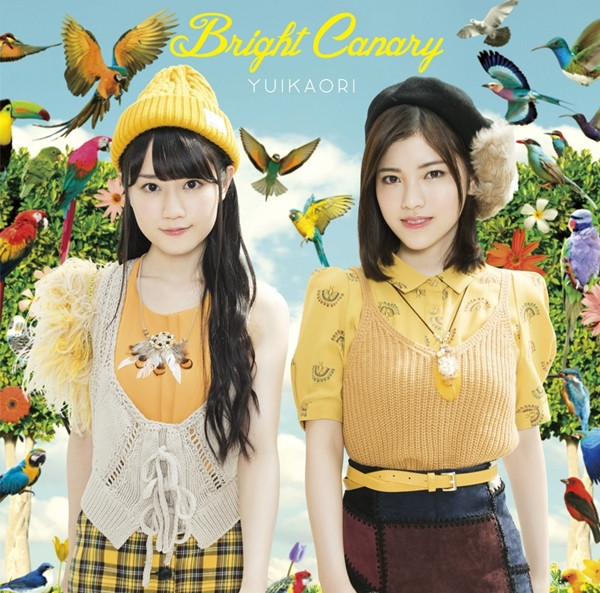 Video musik dari lagu berjudul "Canary," yang merupakan lagu utama dari album ketiga milik unit aktris pengisi suara anime YuiKaori, telah dirilis oleh King Records. Selain video musik berdurasi tiga menit untuk lagu dari album "Bright Canary" ini, King Records juga telah mem-posting preview suara untuk lagu "Baisoku∞Love straight." Tanggal 4 November mendatang, album berisi 12 lagu tersebut rencananya akan dirilis di Jepang. DVD atau Blu-ray disc yang berisi video musik dari lima lagu terbaru mereka, yaitu "LUCKY DUCKY!!" (single ke-8), "Intro Situation" (single ke-9), "NEO SIGNALIFE" (single ke-10), "Ring Ring Rainbow!!" (single ke-11), dan lagu "Canary" akan turut disertakan dalam edisi terbatas dari album ini yang dijual seharga 3700 yen.
Video musik "Canary"
Preview "Baisoku∞Love straight"
Seperti dilansir dari crunchyroll.com, YuiKaori adalah unit aktris pengisi suara yang dibentuk pada bulan September 2009 beranggotakan dua orang yaitu Yui Ogura yang berumur 20 tahun dan Kaori Ishihara yang berumur 22 tahun. Unit ini telah dikenal sebagai salah satu unit pengisi suara yang paling sukses di Jepang. Ogura sendiri pernah berperan sebagai Hinata Hakamada di anime Ro-Kyu-Bu!, sedangkan Ishihara sebagai Madoka Kyouno di anime Lagrange: The Flower of Rin-ne.
© Copyright King Record.Co.,Ltd.
---
Source : crunchyroll.com

Comments