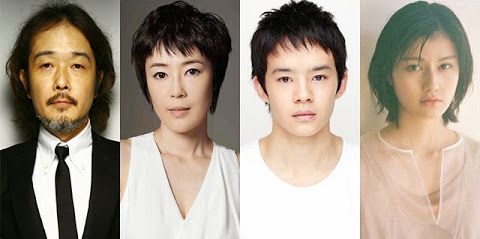 Lily Franky, Shinobu Terajima, Sosuke Ikematsu dan Ai Hashimoto berperan dalam film baru berjudul The Shell Collector. Film ini diangkat berdasarkan kumpulan cerita pendek tahun 2002, "The Shell Collector," karya novelis Amerika Serikat, Anthony Doerr.
Dalam film The Shell Collector, Lily Franky akan memerankan karakter utama yang bekerja sebagai ahli Conchology (studi tentang kerang) terkenal di dunia. Karakternya juga buta. Ia bekerja sendiri di sebuah pulau terpencil di Okinawa, Jepang. Seorang wanita dengan penyakit langka kemudian muncul di pulau itu dan sang ahli Conchology tersebut mampu mengobati penyakitnya dengan racun dari kerang tertentu. Kabar mengenai pengobatan ajaibnya menyebar dan banyak orang yang datang ke pulau itu.
Syuting untuk The Shell Collector telah berlangsung di Prefektur Okinawa dan film ini akan dirilis pada tahun 2016 di Jepang.
---
Source : Asianwiki on m.google.com

Comments