Kabar gembira bagi kalian yang ingin berkunjung ke Universal Studios Japan di Osaka tahun 2019 ini! Baru ini mereka memberikan detil atraksi yang dapat kamu nikmati untuk atraksi "Cool Japan" tahun ini!
---
---
Taman bermain tersebut telah merilis detil untuk sebuah film interaktif terbaru pada "Sailor Moon: The Miracle 4D ~Moon Palace Chapter~." Universal Studios Japan juga memiliki rencana untuk atraksi dan restauran bertema untuk beberapa anime yang sangat terkenal seperti  Lupin the 3rd, Detective Conan, Godzilla, Attack on Titan, and Neon Genesis Evangelion.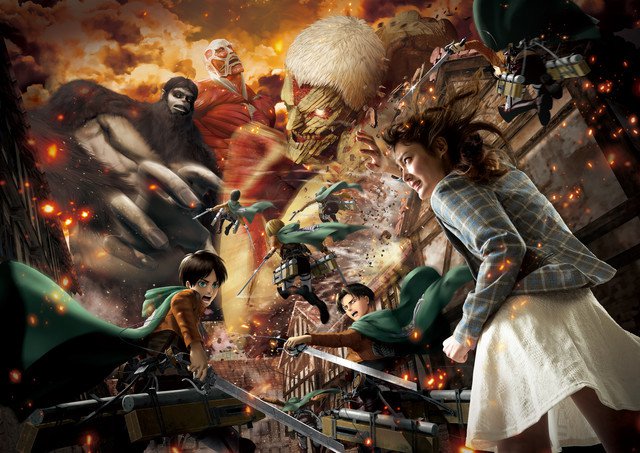 "Attack on Titan the Real" akan menggambarkan pertempuran yang sesungguhnya nanti. Para pejuang akan merebut kembali dinding Maria dari serangan para Titan. Kamu akan melihat para pasukan Survey Corps yang akan berterbangan di dalam gedung bersama kalian pada saat berlangsungnya acara nanti. Area exhibition pun nantinya akan memunculkan "Cronoids," atau patung yang besar dengan tingkat realistis yang sangat baik dan membuat kalian terkagum-kagum.
Sudah menjadi langganan bahwa seri Evangelion muncul di Universal Studios Japan, Namun bagaimana jadinya jika mereka berkolaborasi? Diluncurkannya pula poster acara dimana Evangelion Unit 01 berbarengan dengan Godzilla dimana atraksi ini memiliki judul "Godzilla vs. Evangelion the Real 4-D" !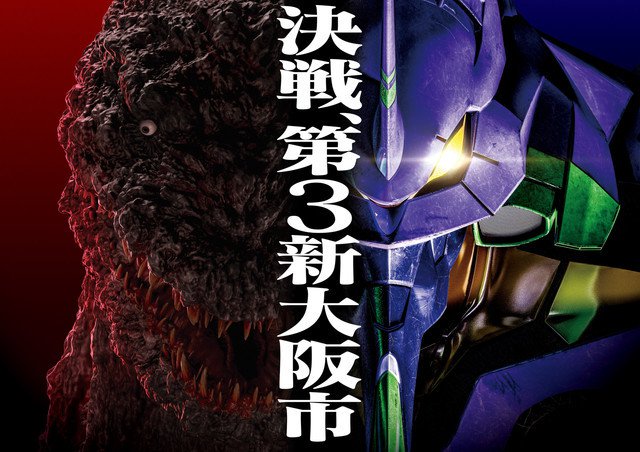 Atraksi ini masuk kedalam cerita orisinil-nya yang diadakan di "Shin-Osaka City III" dimana pertempuran antara Evangelion dan Godzilla akan disajikan dengan percampuran video 3D dan Special Effects.
Tiket untuk atraksi Sailor Moon, Attack on Titan, dan Evangelion/Godzilla bisa kamu dapatkan (Telah dibuka penjualannya) pada tanggal 11 April besok. Semua atraksi tersebut dapat kalian nikmati pada dari tanggal 31 Mei hingga 25 Agustus tahun ini.
Selain 3 atraksi baru tersebut, Universal Studios Japan juga memunculkan theme park yang seru lainnya dari Detective Conan dan Lupin the 3rd saat ini.
Bagaimana? Apakah kalian sudah siap menyiapkan kocek kalian untuk menikmati atraksi keren tersebut? ^_^
Source : Universal Studios Japan