Shinosuke Nohara atau yang sering kita sebut Shinchan, menghadiri acara pembukaan Tokyo International Film 2017 (TIFF 2017) pada hari ini tanggal 25 Oktober di Roppongi, Tokyo. Dia tampil eksis menggunakan setelan jas hitam lengkap dengan dasi kupu-kupu berwarna emas yang bertengger di lehernya. Beberapa fotonya yang diupdate di twitter TIFF  menunjukan kekocakannya saat menghadiri acara tersebut.
---
---
真面目にスケジュールを読むしんちゃん#東京国際映画祭 pic.twitter.com/y4LdbnVKs9

— #東京国際映画祭 #TIFFJP (@tiff_site) October 25, 2017
鏡の前でバッチリ決めるしんちゃん#東京国際映画祭 pic.twitter.com/j0PyfhkAPC

— #東京国際映画祭 #TIFFJP (@tiff_site) October 25, 2017
Tahun ini merupakan tahun ke 30 dari perayaan Tokyo International Festival (TIFF), yang merupakan satu-satunya festival film Jepang berakreditasi internasional oleh International Federation of Film Producers Associations (FIAPF). TIFF dimulai pada tahun 1985 sebagai festival film Jepang yang pertama. Sejak saat itu, TIFF telah berkembang menjadi salah satu festival film terbesar di Asia. TIFF mengumpulkan film terbaik dari seluruh dunia dan membawa mereka ke Tokyo, di mana para penggemar film dapat menikmati dan bertemu langsung dengan pembuat filmnya. Baik indie maupun major.
Selama sepuluh hari festival berlangsung, film-film dari berbagai genre akan ditampilkan dalam beberapa sesi. Film yang dikompetisikan akan dipilih dengan hati-hati oleh orang-orang berbakat dan sutradara profesional yang ditunjuk oleh TIFF, satu film terpilih akan dianugerahi penghargaan Grand Prix Tokyo. Tahun lalu, ada 1.502 film yang diajukan dari 98 negara dan pemenang Grand Prix ke-24  jatuh kepada film Untouchable (Perancis), yang kemudian mencatat rekor dunia sebagai film berbahasa Perancis yang hit dengan waktu terlama di Jepang.
Beberapa film Indonesia pun berpartisipasi di festival film bergengsi tahun ini seperti film, Tales of the Otherwords karya B.W. Purba Negara dan The Carousel Never Stops Turning karya Ismail Basbeth.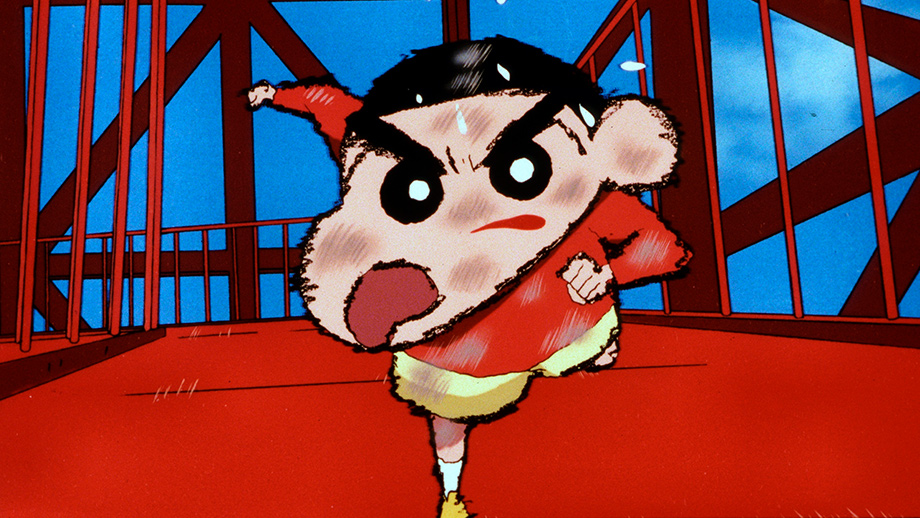 Alasan Shinchan menghadiri festival film ini pun karena dua film tentangnya masuk ke dalam line up tahun ini. Film tersebut adalah Crayon Shinchan , The Storm Called : The Adult Empire Strikes Back dan Crayon Shin-chan: The Storm Called: The Battle of the Warring States yang disutradarai oleh sutradara terkenal Keiichi Hara.
Salah satu film Shinchan yang menjadi highlight TIFF adalah film The Adult Empire Strikes Back yang dirilis pada tahun 2001 di Jepang. Film ini mengisahkan perjuangan Shinchan dan kawan-kawannya untuk mengalahkan adult empire yang telah menghipnotis para orang dewasa menggunakan sebuah taman bermain baru di Kasukabe.
(featured image : TIFF Official Twitter)
Sources :