Comic-Con International yang baru saja digelar akhir pekan ini di San Diego, Amerika Serikat telah menentukan manga terbaik dan terburuk pilihan para juri di 2016. Yang bertanggung jawab adalah Christopher Butcher (penulis komik), David Brothers (jurnalis komik), Eva Volin (reporter graphic novel), Brigid Alverson (Jurnalis komik) dan Deb Aoki (editor manga dan kritikus). Berikut adalah pilihan mereka dalam beragam kategori:
Manga terbaik untuk anak-anak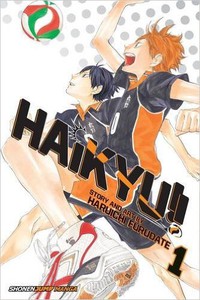 Haikyu!! – Haruichi Furudate (Shonen Jump / Viz Media)
FukuFuku: Kitten Tales – Konami Kanata (Vertical)
Monthly Girls' Nozaki-kun – Izumi Tsubaki (Yen Press)
Orange – Ichigo Takano (Seven Seas Entertainment, Crunchyroll Manga)
Ultraman – Eiichi Shimizu and Tomohiro Shimoguchi (Viz Media)
Handa-kun – Satsuki Yoshino (Yen Press)
Manga terbaik untuk remaja
Wandering Island  – Kenji Tsuruta (Dark Horse)
I am a Hero  – Kengo Hanazawa (Dark Horse)
Goodnight Punpun – Asano Inio (VIZ Signature / Viz Media)
Sherlock – Steven Moffat, Mark Gatiss, Jay (Titan Entertainment)
Cigarette Girl – Masahiko Matsumoto (Top Shelf Productions)
Manga berseri untuk anak-anak
A Silent Voice – Yoshitoki Ōima (Kodansha Comics, Crunchyroll Manga)
Fruits Basket: Collector's Edition – Natsuki Takaya (Yen Press)
Noragami: Stray God – Adachitoka (Kodansha Comics)
Yotsuba&!  – Kiyohiko Azuma (Yen Press)
Your Lie in April – Naoshi Arakawa (Kodansha Comics)
Manga berseri terbaik untuk remaja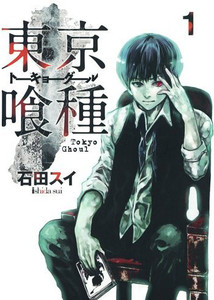 Tokyo Ghoul – Sui Ishida (Viz Media)
Princess Jellyfish – Akiko Higashimura (Kodansha Comics, Crunchyroll Manga)
Vinland Saga – Makoto Yukimura (Kodansha Comics)
Inuyashiki – Hiroya Oku (Kodansha Comics, Crunchyroll Manga)
Planetes – Makoto Yukimura (Dark Horse Comics)
Manga terburuk untuk semuanya, beragam usia
Black Clover – Yūki Tabata (Shonen Jump, Viz Media)
Tomodachi x Monster – Yoshihiko Inui (Seven Seas Entertainment)
Guardians of the Louvre – Jiro Taniguchi (NBM Graich Novels)
Ninja Slayer Kills! – Bradley Bond, Phillip Ninj@ Morrez, Koutaro Sekine (Kodansha Comics)
Servant X Service – Karino Takatsu (Yen Press)
Manga baik namun tidak tersorot
Yowamushi Pedal – Wataru Watanabe (Yen Press)
Bleach – Tite Kubo (Shonen Jump, Viz Media)
Kitaro – Shigeru Mizuki (Drawn & Quarterly)
Kiss Him, Not Me! – Junko (Kodansha Comics, Crunchyroll Manga)
Manga yang paling ditunggu (Terlisensi untuk Amerika Utara di tahun 2013 – 2014)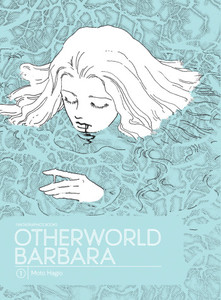 Otherworld Barbara – Moto Hagio (Fantagraphics)
BLAME! – Tsutomu Nihei (Vertical Comics)
Flying Witch – Chihiro Ichizuka (Vertical Comics)
Attack on Titan Anthology – Various (Kodansha Comics)
Ichi-F: A Worker's Graphic Memoir of the Fukushima Nuclear Plant – Kazuto Tatsuta (Kodansha Comics)
ERASED – Kei Sanbe (Yen Press)
Manga yang paling dinanti (belum terlisensi dalam bahasa Inggris)
Mob Psycho 100 – ONE – Shogakukan
Koshoku Robot (Solitary Dining Robot) – Hisae Iwaoka (Shueisha)
Hoshi ga Hara Ao Manju no Mori – Hisae Iwaoka (Asahi Sinbunsha)
Delicious in Dungeon (Dungeon Meshi) – Ryōko Kui (Enterbrain)
Giant Killing – Masaya Tsunamoto, Tsujitomo (Kodansha)
Mana yang masuk ke daftar kalian? Setujukah dengan pilihan juri di atas?
Source : animenewsnetwork.com