Levius Manga bergenre Sci-fi karya Haruhisa Nakata dikabarkan akan segera mendapatkan serial animenya dan akan tayang secara ekslusif di NetFlix.
---
---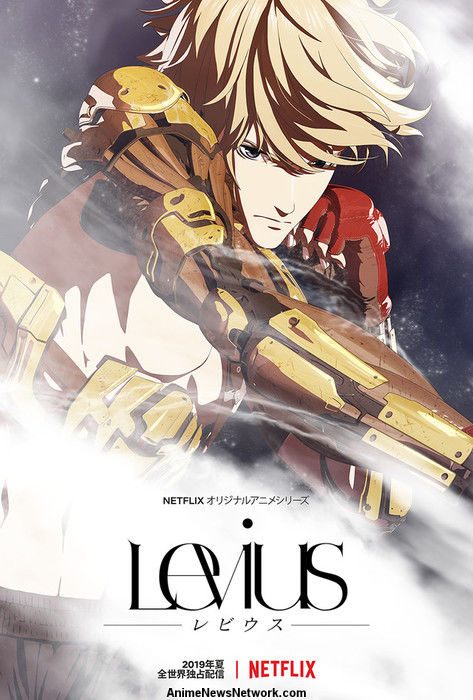 Credit Image : NetFlix
Bersamaan dengan peluncuran video promosinya, mereka mengabarkan sedang memproduksi animasi 3DCG yang sangat halus untuk anime Levius ini dan akan dapat dinikmati pada musim dingin tahun ini.
Polygon Pictures akan memproduksi anime Levius. Hiroyuki Seshita (Ajin, Blame!, Godzilla : Planet of the Monster) menjabat posisi khusus sebagai chief director bersama dengan Keisuke Ide (Ajin unit director) yang siap menyutradarai anime ini. Hiroshi Seko (Attack on Titan : Lost Girls, Seraph of the End: Vampire Reign, Ajin) dan Kenta Ihara ( Saga of Tanya the Evil, Vinland Saga). mengerjakan komposisi seri dan skrip, sedangkan Yuki Moriyama (Knights of Sidonia, Ajin, Blame!) mendesain karakternya.
Sementara Naoya Tanaka dan Ferdinando Patulli bekerja sebagai desain produksinya. Sementara Arasenmen musik diserahkan kepada Yuugo Kanno.
Seri ini menceritakan dunia yang masih di zaman yang dimana perangkat masih ditenagai oleh uap, orang-orang yang memakai mesin di tubuhnya, dan pertarungan cyber-boxing disini sangat populer.
Seorang pemuda bernama Levius mengikuti takdirnya untuk ikut terjun ke pertempuran dengan upaya lebih meningkatkan kemampuannya demi masa depannya sendiri.
Sumber My Anime List Anime News Networks