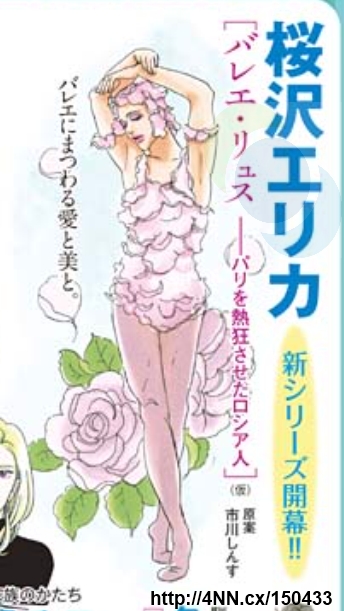 Edisi Mei dari majalah Feel Young terbitan Shodensha telah mengumumkan pada hari Selasa bahwa Erika Sakurazawa akan meluncurkan seri baru dalam edisi berikutnya pada tanggal 8 Mei. Manga ini sementara diberi judul Ballet Russes: Paris o Nekkyou Saseta Rusia-jin (Ballet Russes: The Russian Who is Crazy About Paris).  Tagline dalam pengumumannya berbunyi: "Cinta dan keindahan yang datang dengan ballet." Penulis Shinsu Ichikawa (novel Alice in the Country of Hearts: Mayoeru Koi no Bouken dan Alice in the Country of Diamond: Amai Pink to Koi no Chess) dikreditkan dengan konsep aslinya.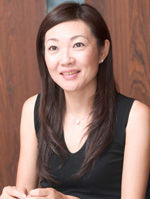 Sakurazawa juga sedang menerbitkan manga my dear life di majalah Feel Young.
Tokyopop telah menerbitkan karya-karya Sakurazawa lainnya seperti Angel, Angel Nest, The Aromatic Bitters, Between the Sheets, Nothing But Loving You, dan The Rules of Love dalam seri berjudul Erica Sakurazawa Collected Works pada tahun 2003-2004.
Source : animenewsnetwork.com