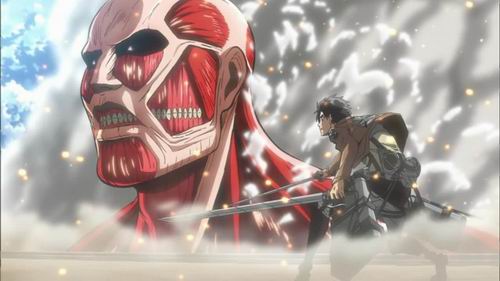 Setelah menunggu hampir 3 tahun lamanya, para penggemar serial anime Attack on Titan kini harus menunggu lebih lama lagi karena dikabarkan bahwa Attack on Titan Season 2 diundur penayangannya yang semula dijadwalkan pada musim gugur tahun ini menjadi tahun 2017. Kabar diundurnya penayangan anime Attack on Titan Season 2 ini muncul dari website asal Spanyol bernama Mision Tokyo, ketika penerbit Kodansha di Jepang dihubungi oleh salah satu stasiun TV di Spanyol yang berusaha mendapatkan hak tayang anime tersebut.
Seperti dilansir dari berbagai sumber, menurut beberapa spekulasi alasan pengunduran tayangnya anime ini adalah karena Wit Studio tidak dapat mengejar tenggat waktu dan mereka sedang sibuk mengerjakan anime Kabaneri of the Iron Fortress. Sebelumnya, season pertama Attack on Titan yang tayang di saluran Mainichi Broadcasting System diproduksi oleh Production I.G.
Selain itu manajer produk dari Selecta Visión, Manu Guerrero, juga menyatakan dalam suatu wawancara di acara 34 Salón del Cómic di Barcelona bahwa anime yang semula akan tayang bulan Oktober tahun ini nampaknya akan tertunda sehingga kita harus menunggu lebih lama lagi. Kabar ini masih sebatas rumor, namun selama belum ada pengumuman resmi dari website resminya tentunya membuat para penggemar semakin berdebar-debar.
Masih sabar menunggu?
Sources :