Film Boku wa Ashita, Kinou no Kimi to Date Suru (Tomorrow I Will Date With Yesterday's You) yang dibintangi oleh Sota Fukushi dan Nana Komatsu akan diputar di berbagai bioskop Jepang pada tanggal 17 Desember 2016 mendatang dan kini poster serta trailer untuk film tersebut telah dirilis. Film garapan sutradara Miki Takeuchi (live-action Aozora Yell) ini diangkat berdasarkan novel berjudul sama karya Takafumi Nanatsuki.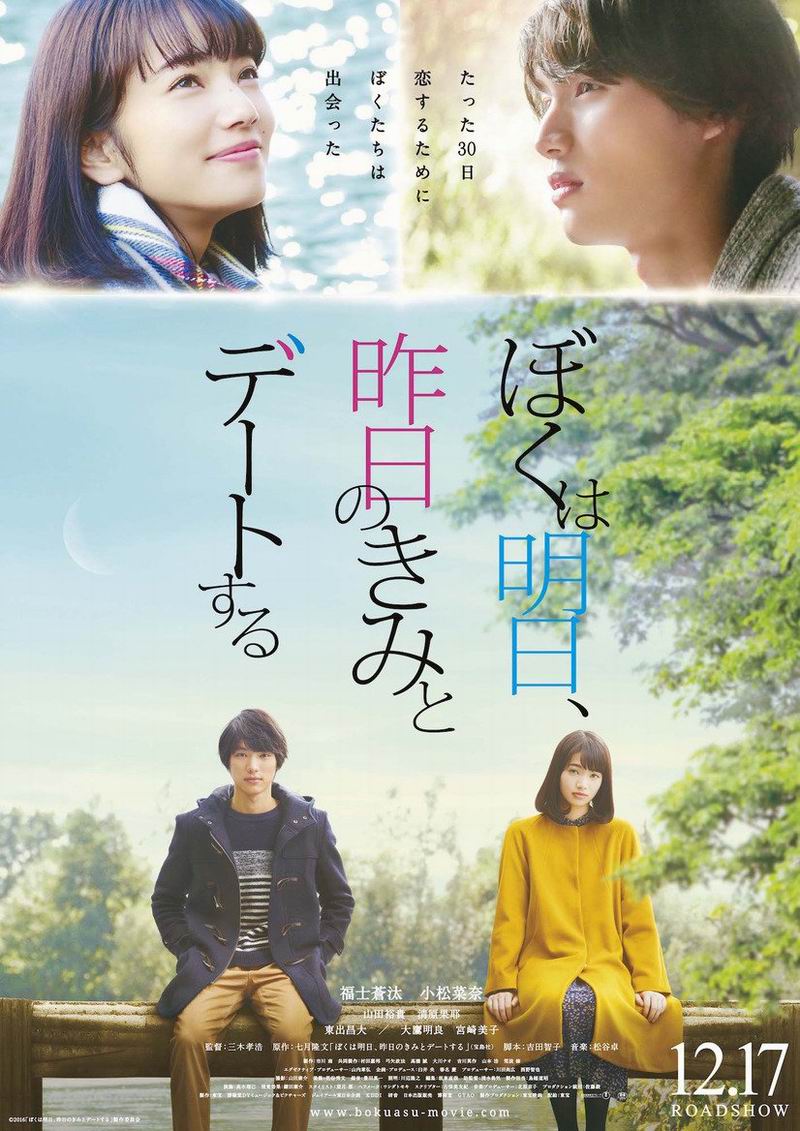 Dikutip dari berbagai sumber, dalam film Boku wa Ashita, Kinou no Kimi to Date Suru ini Sota Fukushi berperan sebagai Takatoshi Minamiyama, seorang mahasiswa jurusan seni dari sebuah universitas di Kyoto. Di dalam perjalanan kereta menuju ke kampus ia melihat Emi Fukuju yang diperankan oleh Nana Komatsu. Takatoshi pun jatuh cinta pada pandangan pertama pada Emi dan mengumpulkan segenap keberaniannya untuk berbicara dengannya. Mereka lalu memulai sebuah hubungan dan menikmati hari-hari bahagia mereka bersama bersama-sama hingga Emi mengatakan kepada Takatoshi tentang rahasianya.
Proses syuting untuk film ini telah dimulai sejak pertengahan Januari lalu. Dua pemeran utamanya tinggal selama sekitar satu bulan di Kyoto, yang menjadi latar tempat cerita dalam film tersebut. Syuting film ini juga berlokasi di kereta dan stasiun Eizan di Kyoto, serta tempat-tempat wisata terkenal seperti Sungai Kamo, di Fushimi Inari Shrine dan Sanjo Ohashi.
Sudah tidak sabar ingin menontonnya? Simak dulu trailer-nya di bawah ini!
Sources :