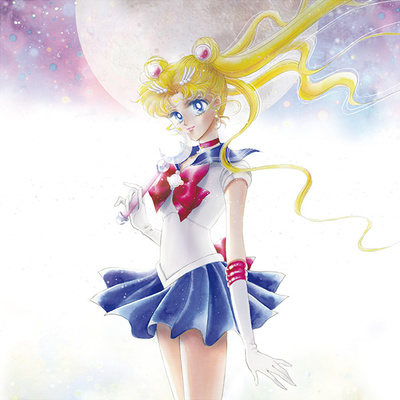 Sebuah konser akan diadakan di area Zepp Tokyo, Jepang pada tanggal 27 Februari sebagai perayaan perilisan album Bishoujo Senshi Sailor Moon: The 20th Anniversary Memorial Tribute yang akan datang, yang dijadwalkan akan dirilis pada 29 Februari. Konser ini akan menampilkan Shoko Nakagawa (Occult Academy, Gurren Lagann), Mitsuko Horie (pengisi suara Sailor Galaxia – Sailor Moon, penyanyi lagu tema Candy Candy), Momoiro Clover Z (Bodacious Space Pirates, Joshiraku) Haruka Fukuhara (Cookin' Idol Ai! Mai! Main!), Makoto Kawamoto (Rurouni Kenshin), Tommy heavenly6 (Soul Eater, Gintama), Mariko Goto x Ave-chan (Ziyoou-vachi), dan Halko Momoi (Lovedol ~Lovely Idol~. My Bride is a Mermaid). Para artis ini juga akan muncul di CD-nya, namun para artis terakhir yang akan menyanyikan lagu-lagu seperti "Otome no Policy" (Maiden's Policy) dan Moonlight Densetsu (Moonlight Legend) belum diumumkan.
Album ini akan menampilkan lagu-lagu berikut:
• Moonlight Densetsu (Moonlight Legend)
• HEART MOVING
• Princesss Moon
• Otome no Policy (Maiden's Policy)
• La Soldier
• Ai no Senshi (Solider of Love)
• Tuxedo Mirage
• "Rashiku" Ikimasho (Let's Go, Being "True" to Ourselves)
• Sailor Star Song
• Kaze mo Sora mo Kitto… (Surely, the Wind and the Sky…)
Hanya para pengguna toko restoran karaoke Shidax yang akan dapat mendaftar untuk berkesempatan menghadiri konser tersebut. Para pelanggannya dapat mendaftar hingga tanggal 9 Februari.
Grup idol wanita Momoiro Clover Z telah dikonfirmasi selama acara Sailor Moon 20th Anniversary Event pada bulan Agustus bahwa anime baru Sailor Moon akan streaming secara bersamaan ke seluruh dunia pada musim dingin ini. Adaptasi tersebut diumumkan musim panas lalu dan dijadwalkan untuk premier musim panas ini tapi telah ditunda. General manager Kodansha USA, Dallas Middaugh, mengkonfirmasi di New York Comic Con bahwa anime Sailor Moon yang baru akan streaming pada NicoNico sekitar bulan Januari, dan menambahkan bahwa anime itu akan disubtitle dalam 10 bahasa.
Source : animenewsnetwork.com