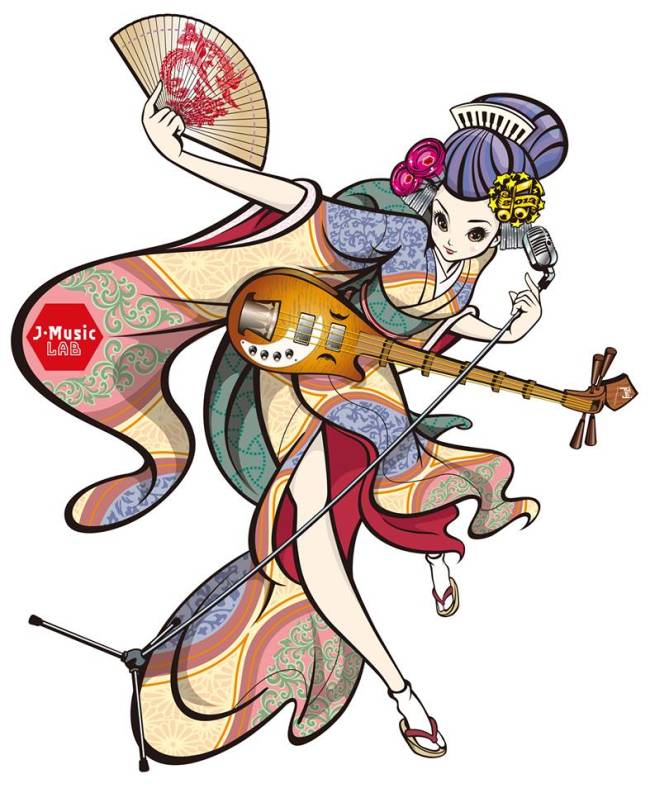 J-MUSIC LAB JAKARTA INDONESIA
Kabar gembira untuk para penggemar J-POP di tanah air, hadirnya J-MUSIC LAB yang akan menghadirkan artis-artis J-POP selama satu bulan penuh yang akan diadakan di Shopping Mall Jakarta, f(x) "The Only One Club" lantai 5. Event ini disponsori oleh Recording Industry Association of Japan Content, RIAJ yang bekerja sama dengan Promotion of Music Industry and Culture (PROMIC) dan PT. Sony Music Entertainment Indonesia.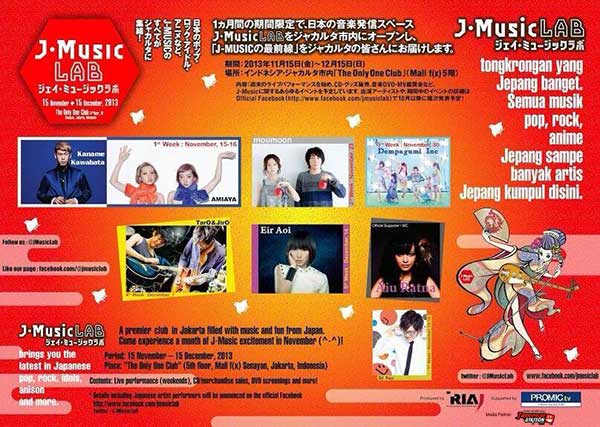 J-MUSIC LAB akan mendatangkan banyak artis J-POP seperti Eir Aoi, Kaname Kawabata, Amiaya, Moumoon,Dempaguri.inc, TarO & JirO, Aiu Ratna, dan lainnya.
Untuk schedule dari J-MUSIC LAB ini sendiri akan dimulai press conference nya pada tanggal 15 November 2013, terdapat pula DJ Event untuk musik Jepang dan penjualan CD dan Merchandise untuk artis-artis JPOP serta berbagai macam acara lainnya. Lewat event ini, setiap penggemar J-POP akan sangat dimanjakan sebulan penuh!
Berikut adalah artis line-up untuk J-Music Lab ini:
15 & 16 November 2013: Kaname Kawabata, AMIAYA danDJ Kazu
23 November: moumoon
30 November: Dempagumi.inc
7 Desember: TarO and JirO
14 Desember: Eir Aoi
J-Music Lab Official Supporter : AiU RATNA

HTM:
FDC (First Drink Charge): Rp 25,000,-
Cek Akun official mereka untuk informasi lebih lanjut:
Official Facebook Page: https://www.facebook.com/jmusiclab
Official Twitter: https://twitter.com/JMusicLab