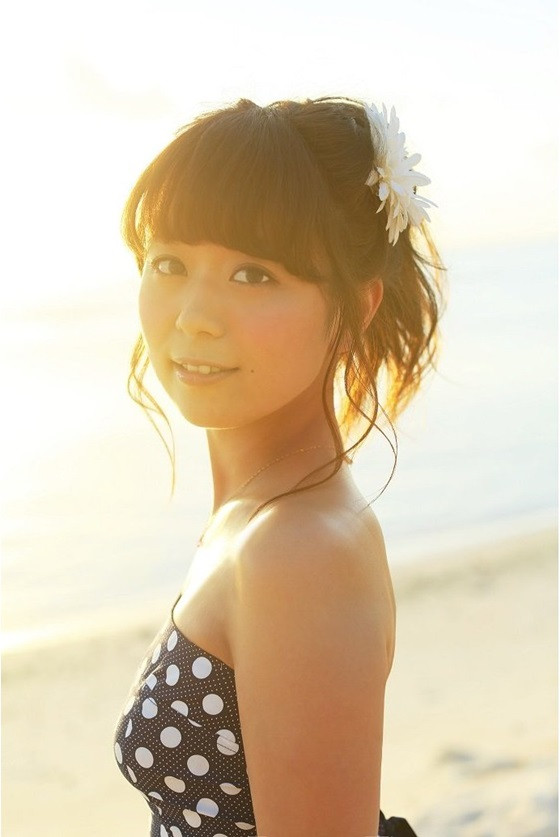 Melalui saluran anime resmi Youtube milik Warner Home Video, seiyuu anime populer berumur 25 tahun, Yuka Iguchi, telah mem-posting PV (video promosi) berdurasi 4 menit lebih dari album pertamanya "Hafa Adai" yang dirilis di Jepang pada tanggal 9 Juli. Dalam video promosinya tersebut, ia menunjukkan sesi pemotretan untuk album perdana yang diambilnya di Guam. Rekaman utuhnya yang berdurasi 30 menit ini turut disertakan di dalam DVD yang dirilis bersamaan di dalam album limited edition-nya. Album berisi 12 lagu ini di dalamnya berisi single pertamanya, "Shining Star-☆-LOVE Letter" (image song dari To Aru Majutsu Index the Movie), single kedua "Grow Slowly" (To Aru Kagaku no Railgun S 1st ED), dan single ketiga "rainbow heart ♡ rainbow dream ☆."
Yuka Iguchi, memulai debut seiyuu-nya dengan mengambil peran sebagai Akari Usada di anime Di Gi Charat Nyo! (2003-2004), dan paling dikenal lewat perannya, Index di serial anime To Aru Majutsu no Index. Sebagai salah satu seiyuu wanita terpopuler, ia sudah bermain di 17 serial anime tahun lalu, termasuk menjadi seiyuu dari Tamaki Irie (Majestic Prince), Miku Kohinata (Senki Zessho Symphogear), Maria Takayama (Boku wa Tomodachi ga Sukunai NEXT), dan Aoi Yukimura (Encouragement of Climb).
Buat yang penasaran, lihat videonya di sini:
"Hafa Adai" limited edition jacket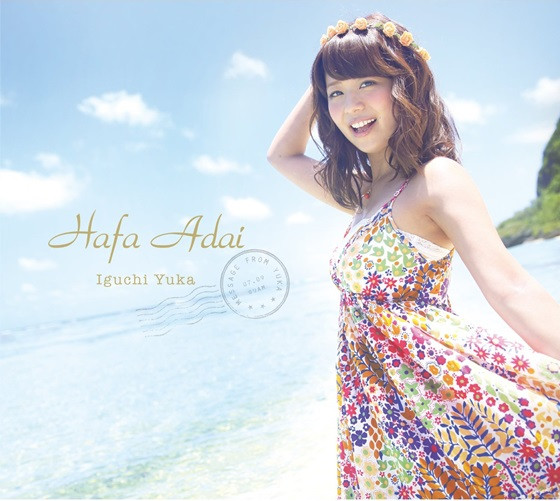 "Hafa Adai" regular edition jacket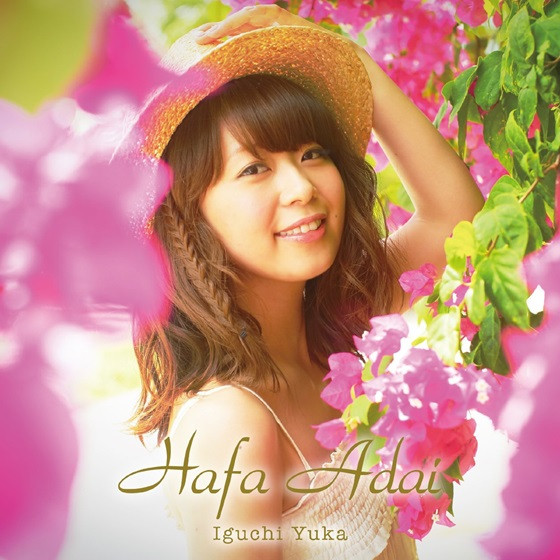 © Warner Bros. Entertainment Inc.