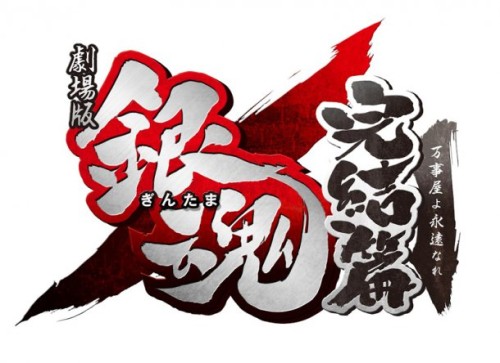 Visual terbaru untuk "Gintama the Movie: Final Chapter – Be Forever Yorozuya" karya Sorachi Hideaki ditunjukkan ke publik Senin, 27 Mei kemarin.
Visual terbaru ini cukup "menantang". Dalam visual dibawah terlihat tiga serangkai Yorozuya Gintoki, Shinpachi, dan Kagura tersenyum ke arah penonton, seperti akan mengucapkan salam perpisahan. Dibawahnya terlihat Shinpachi dan Kagura yang sudah tumbuh dewasa, tanpa ada jejak Gintoki sedikit pun. Apa yang tertinggal dari "si iblis putih" hanyalah pedang kayu favoritnya, Lake Toya, yang digunakan oleh Shinpachi, dan kimono putih dengan desain biru yang dipakai oleh Kagura. Apakah yang terjadi terhadap Gin sehingga hanya barang – barangnya saja yang tertinggal?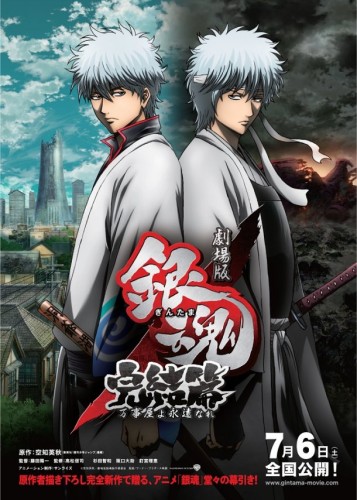 Pre-sale untuk tiket bioskopnya akan mulai dijual tanggal 1 Juni. Sebuah clear folder spesial bergambar visual terbaru juga akan diberikan sebagai bonus bagi pembeli tiket pre-sale. Tetapi, clear folder tersebut hanya diproduksi terbatas sehingga tidak semua pembeli tiket pre-sale akan diberikan. Promo spesial tersebut akan berakhir begitu clear folder terakhir diberikan.
Gintama the Movie: Final Chapter – Be For ever Yorozuya akan mulai ditayangkan tanggal 6 Juli.
Trailer:
Source : SGCafe