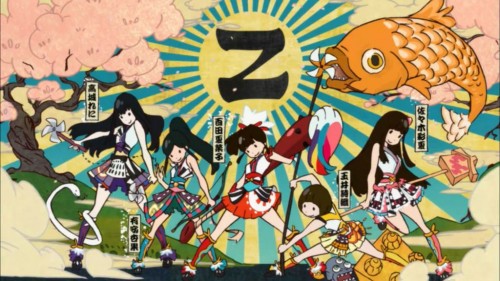 Single kolaborasi antara KISS dan Momoiro Clover Z, Yume no Ukiyo ni Saitemina, akhirnya mengungkap video musiknya sebelum tanggal perilisan yang jatuh tanggal 28 Januari di Jepang.
Seperti telah dikabarkan sebelumnya, Paul Stanley dan Greg Collins menulis lagu tersebut, sedangkan animasi untuk MV ini dikerjakan oleh animator Kill la Kill, Sushio, dan disutradarai oleh Masatsugu Nagasoe yang juga menyutradarai video musik pemenang penghargaan GOUNN.
Penggemar Momoclo akan memahami banyaknya referensi yang ada di video ini, seperti Shiro dengan nasi kare-nya, Kanako dengan lukisannya, maupun senjata Momoka, "arrow of Bird", yang mustahil untuk dipahami seluruhnya hanya dalam sekali lihat saja.
MV-nya bisa dilihat dibawah ini, berikut detail lanjutan tentang single tersebut.
Lagu pelengkapnya merupakan versi aransemen ulang dari lagu original Kiss "Rock and Roll All Nite" yang dilakukan oleh NARASAKI dan Yuyoyuppe.
Momoclo Edition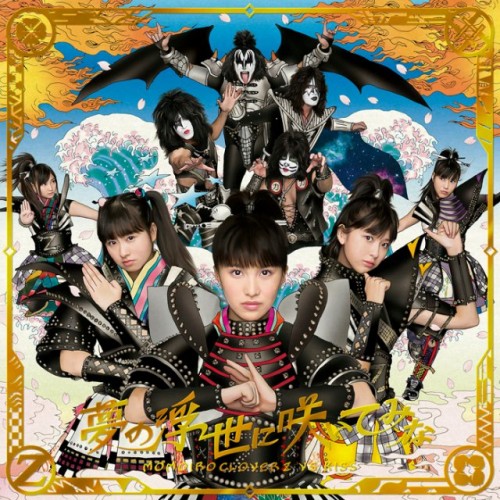 Momoclo Version
01. Yume no Ukiyo ni Saitemina
02. Rock and Roll All Nite
03. Yume no Ukiyo ni Saitemina(off vocal ver.)
04. undecided(off vocal ver.)
Blu-ray
・Yume no Ukiyo ni Saitemina MUSIC VIDEO
KISS edition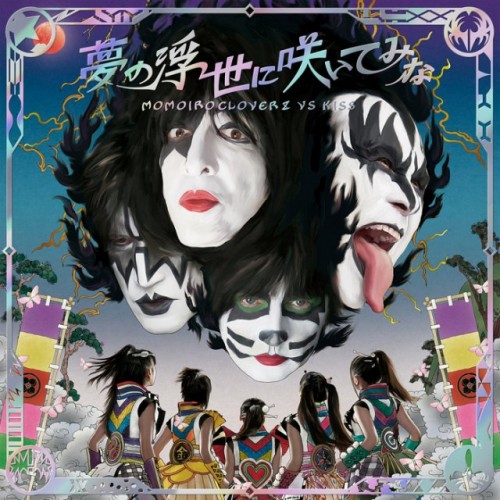 KISS version
01. Yume no Ukiyo ni Saitemina
02. Rock and Roll All Nite
03. SAMURAI SON
04. Yume no Ukiyo ni Saitemina(off vocal ver.)
05. Rock and Roll All Nite(off vocal ver.)
06. SAMURAI SON(off vocal ver.)
Source : AramaJapan