Baru saja beberapa hari yang lalu video musik BABYMETAL untuk lagu "KARATE" telah dirilis, dan kini video musik mereka untuk lagu "THE ONE" telah dirilis. Lagu dari video musik BABYMETAL yang menampilkan penampilan live mereka ini akan disertakan dalam album mereka bertajuk "METAL RESISTANCE" yang akan dirilis tanggal 1 April 2016 mendatang. Album "THE ONE" sendiri akan memiliki versi bahasa Inggris yang akan menantang trio ini untuk menyanyikan lirik dalam bahasa Inggris.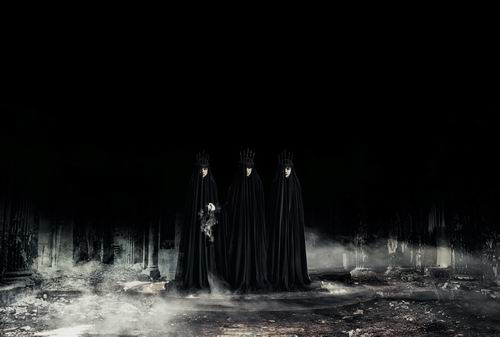 Seperti dilansir dari tokyogirlsupdate.com, sebelum dirilis di website resmi mereka, video musik dari penampilan mereka dalam konser bertajuk "BABYMETAL WORLD TOUR 2015 in JAPAN – THE FINAL CHAPTER OF TRILOGY –" yang digelar tanggal 13 Desember 2015 lalu di Yokohama Arena, Jepang, ini telah dirilis di Billboard.com USA. Di konser tersebut BABYMETAL pertama kalinya menyanyikan lagu yang memiliki pesan "menyatukan dunia dengan musik BABYMETAL" tersebut di hadapan para penggemar mereka sambil menaiki gondola berbentuk segitiga.
Penasaran kan? Yuk, simak video musik BABYMETAL terbaru di bawah ini!
Source : tokyogirlsupdate.com