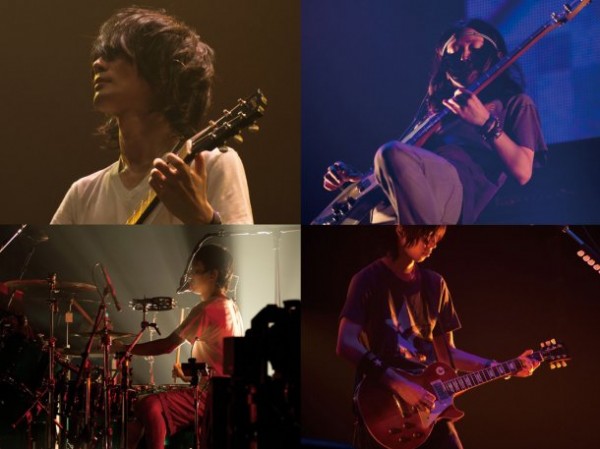 Grup rock populer Jepang, BUMP OF CHICKEN, akan merilis DVD dan Blu-ray konser mereka untuk pertama kalinya dengan judul BUMP OF CHICKEN GOLD GLIDER TOUR 2012. Dan kini mereka telah merilis teaser untuk DVD dan Blu-ray yang dijadwalkan untuk dirilis pada tanggal 6 Maret mendatang itu lewat saluran YouTube resmi mereka.
DVD dan Blu-ray konser tersebut berisi footage dari hari pertama (3 Juli) dari konser 4 hari mereka di Yoyogi National Gymnasium, yang merupakan bagian dari konser nasional mereka yang digelar dari bulan April hingga Juli tahun lalu. DVD dan Blu-ray ini juga berisi bonus video, seperti performance mereka unutk lagu Smile di Sekisui Heim Super Arena in Miyagi, yang ilustrasinya digambar secara eksklusif oleh mangaka Takehiko Inoue dan ditampilkan sebagai backdrop pada performance tersebut. Selain itu, limited edition dari rilisan ini akan mendapat bonus sebuah live CD yang berisi total 13 track dari konser tanggal 3 Juli tersebut.
Terdapat pula bonus sebuah buklet foto yang akan berisi foto-foto dsari konser tersebut yang diambil oleh Itaru Hirama. Buklet untuk regular edition adalah setebal 24 halaman, sedangkan untuk limited edition buklet tersebut akan memiliki tebal sebanyak 48 halaman.
Di bawah ini adalah tracklist untuk BUMP OF CHICKEN GOLD GLIDER TOUR 2012, serta video teaser dari konser tersebut.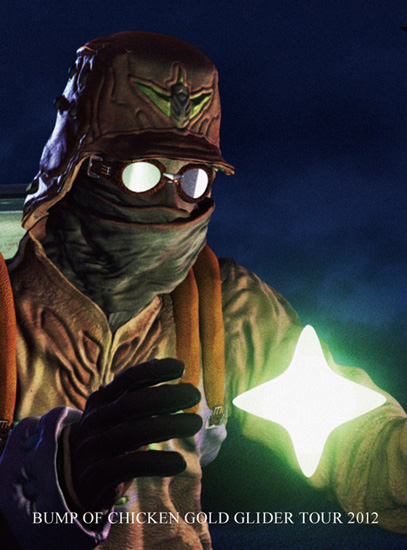 <Track list>
01. Mitsuboshi Quartet
02. Uchuu Hikoushi e no Tegami
03. HAPPY
04. Zero
05. Tomodachi no Uta
06. Smile
07. Good Luck
08. Harujion
09. sailing day
10. embrace
11. Hoshi no Tori ~Mayday
12. Innocent
13. supernova
14. beautiful glider
15. Karma
16. Tentai Kansoku
17. Glass no Blues
・"Smile" from Miyagi Sekisui Heim Super Arena on July 14th 2012
・「Good Luck」PHOTO(※The photos of the members and the audience taken at each venue after the live)
・OPENING MOVIE produced by Yamazaki Takashi
<Bonus CD> *Limited Edition DVD/Blu-ray only
– Track list unknown (from the live concert on July 3rd 2012 at the Yoyogi National Gymnasium)
[youtube http://www.youtube.com/watch?v=Dwfb4kpA9JI]
Sources :