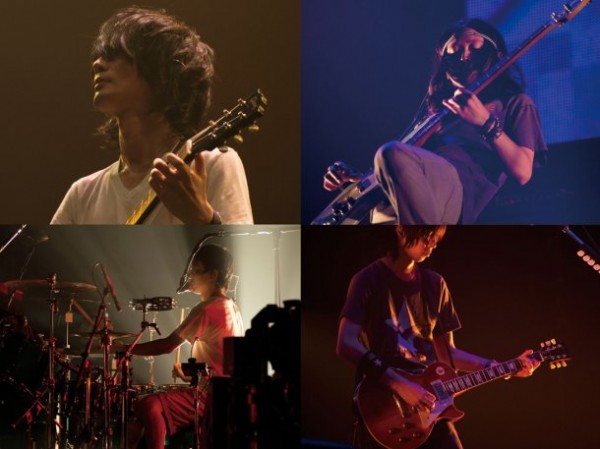 Sebelumnya, telah diberitakan bahwa band rock populer Jepang BUMP OF CHICKEN akan merilis DVD dan Blu-ray konser mereka untuk pertama kalinya dengan judul BUMP OF CHICKEN GOLD GLIDER TOUR 2012, pada tanggal 6 Maret mendatang. Video klip untuk lagu Tentai Kansoku yang dibuat menggunakan footage dari konser mereka ini, telah terungkap melalui situs khusus band tersebut.
BUMP OF CHICKEN GOLD GLIDER TOUR 2012 akan berisi footage dari konser band tersebut di Yoyogi National Gymnasium pada tanggal 3 Juli 2012 lalu. Video klip ini dibuat berdasarkan lagu Tentai Kansoku yang mereka mainkan di akhir konser mereka, dan dicampurkan dengan footage dari live akustik mereka serta ilustrasi dari artis manga Takehiko Inoue.
Silakan nikmati PV spesial milik BUMP OF CHICKEN berjudul Tentai Kansoku di bawah ini.
[youtube http://www.youtube.com/watch?v=-htsLEAtaKs]
Sources :