Sementara anggota SKE48 Rena Matsui telah mengumpulkan banyak perhatian karena poster Pemilu (General Election) nya yang terinspirasi dari Kill la Kill, tampak ada dua versi yang benar-benar dibuat. Dan, tampaknya salah satu yang tidak ditampilkan pertama kali sama kerennya seperrti salah satu yang telah ditampilkan.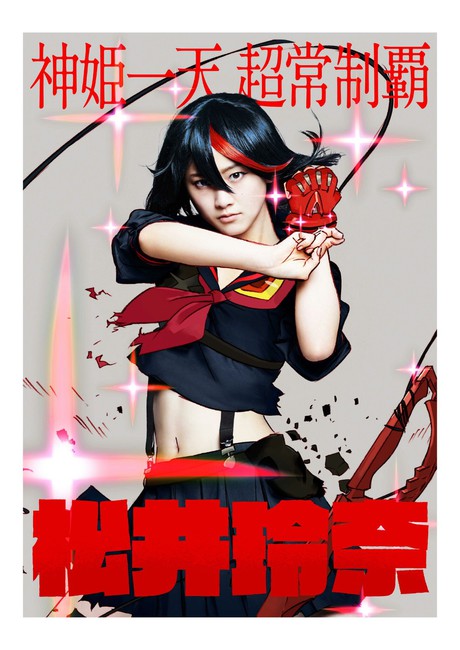 Matsui mendapat dukungan penuh dari Trigger, dengan desainer karakter Sushio yang melakukan garis besar dan menggambarnya, dan series composer Kazuki Nakajima menuliskan slogannya ("I'm tired of looking up."). Perusahaan desain ANSWR bertanggung jawab untuk fotografi dan desain posternya.
Matsui rupanya berbicara hingga menit terakhir mengenai poster mana yang akan dipilih, dan sangat mudah untuk melihat alasannya, karena keduanya cukup menakjubkan. Inilah poster yang ia akhirnya pilih: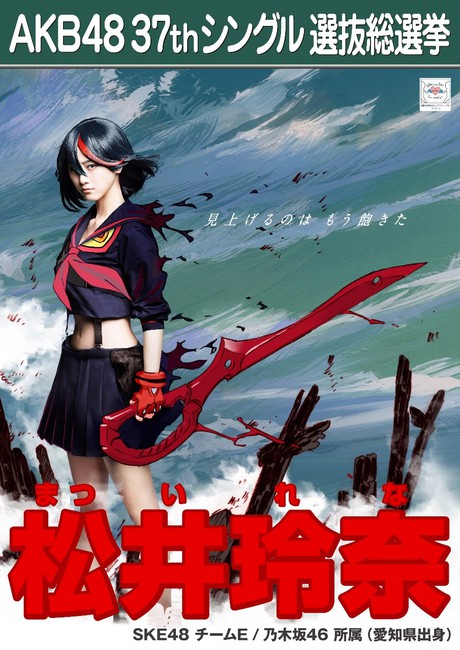 The 6th AKB48 Senbatsu General Election akan digelar tanggal 7 Juni di Ajinomoto Stadium di Tokyo, Jepang. Seluruh anggota dari AKB48, SKE48, NMB48, HKT48 memenuhi syarat untuk pemilihan umum, dengan pengecualian dari mereka yang telah mengumumkan kelulusan mereka. Matsui berada di peringkat ketujuh di Pemilu tahun lalu.
Source : animenewsnetwork.com