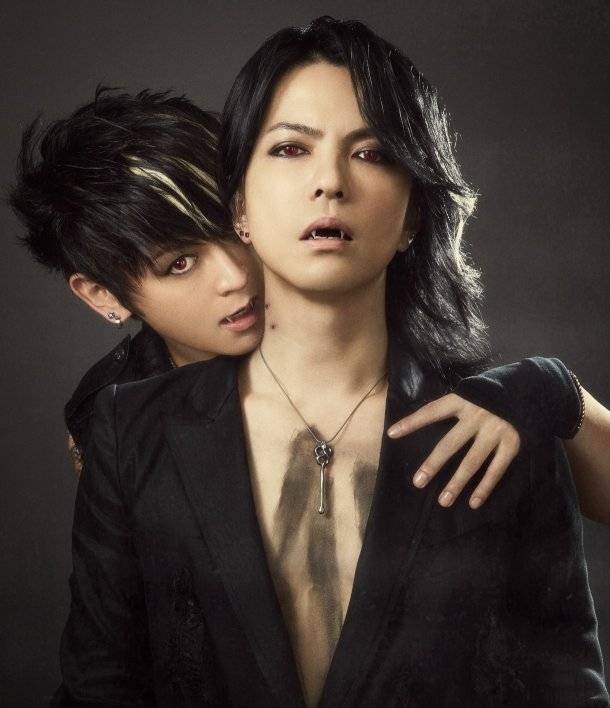 VAMPS telah mengumumkan jadwal tur tambahan bagi tur Zepp mereka, "VAMPS LIVE 2013".
Tur ini dimulai pada 28 Juni di Zepp DiverCity TOKYO. Kini, 10 pertunjukan tambahan di Zepp Tokyo antara 4 hingga 18 September telah ditambahkan. Diantara kesepuluh pertunjukan tambahan tersebut, pertunjukan pada tanggal 4, 5, dan 15 akan menjadi konser khusus anggota "VAMPADDICTS", tanggal 7 akan bertajuk "BEAUTY AND THE BEAST" yang mana penonton pria dan wanita akan dibagi ke dalam tempat yang berbeda, dan tanggal 8 akan menjadi "UNDER 20 ONLY" yang dikhususkan untuk para penggemar yang berusia di bawah 20 tahun.
VAMPS juga mengumumkan bahwa "VAMPARK 2013" akan diadakan di Zepp Tokyo. Lima tanggal telah dijadwalkan pada bulan September. Keterangan lebih lanjut akan diberitahukan kemudian. Jadwalnya adalah sebagai berikut.
<VAMPS LIVE 2013>
Wednesday, September 4th – Zepp Tokyo (Tokyo)
※VAMPADDICT ONLY
Thursday, September 5th – Zepp Tokyo (Tokyo)
※VAMPADDICT ONLY
Saturday, September 7th – Zepp Tokyo (Tokyo)
※BEAUTY AND THE BEAST
Sunday, September 8th – Zepp Tokyo (Tokyo)
※UNDER 20 ONLY
Tuesday, September 10th – Zepp Tokyo (Tokyo)
Wednesday, September 11th – Zepp Tokyo (Tokyo)
Friday, September 13th – Zepp Tokyo (Tokyo)
※VAMPADDICT ONLY
Saturday, September 14th – Zepp Tokyo (Tokyo)
Tuesday, September 17th – Zepp Tokyo (Tokyo)
Wednesday, September 18th – Zepp Tokyo (Tokyo)
<VAMPARK 2013>
Friday, September 6th – Zepp Tokyo (Tokyo)
Monday, September 9th – Zepp Tokyo (Tokyo)
Thursday, September 12th – Zepp Tokyo (Tokyo)
Sunday, September 15th – Zepp Tokyo (Tokyo)
Monday, September 16th – Zepp Tokyo (Tokyo)
Source : tokyohive.com