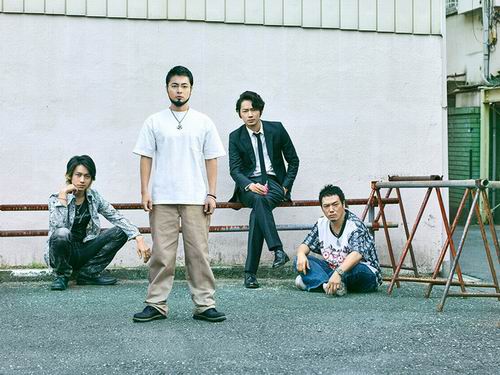 Manga Ushijima the Loan Shark (Yamikin Ushijima-kun) karya Shohei Manabe yang pernah diadaptasi menjadi drama live-action pada tahun 2010 dan 2014, serta dalam bentuk film layar lebar pada tahun 2012, kini akan kembali hadir dalam season ke-3 drama dan dua film layar lebar. Season ke-3 drama Ushijima the Loan Shark akan tayang di Jepang mulai bulan Juli mendatang sedangkan dua filmnya yang berjudul Yamikin Ushijima-kun Part 3 dan Yamikin Ushijima-kun The Finale akan dirilis pada musim gugur nanti.
---
---
Seperti dilansir dari animenewsnetwork.com, dalam season ke-3 drama ini, Takayuki Yamada, Gou Ayano, dan Hiromi Sakimoto akan kembali memerankan karakter mereka masing-masing seperti dalam season sebelumnya. Selain mereka, drama ini juga turut dibintangi oleh Kaoru Mitsumune, Tomoya Nakamura, Kokone Sasaki, Chikara Honda, Ikumi Hisamitsu, Jessica Kizaki, Ayuri Konno, Mayu Koseta, Saryuu Usui, Riri Kouda, dan Toshikazu Itou.
Manga Ushijima the Loan Shark sendiri berkisah tentang dunia pasar gelap melalui sudut pandang Ushijima, seorang lintah darat yang meminjamkan uang dengan bunga 50% berjangka waktu tiap 10 hari. Season ke-3 dari drama yang disutradarai oleh Masatoshi Yamaguchi dan Taisuke Kawamura ini akan mengadaptasi kisah "Sennou-kun" (Brainwashing-kun) dari volume 26 hingga 28 dalam manga-nya.
Sudah menonton drama dan film sebelumnya?
Source : animenewsnetwork.com