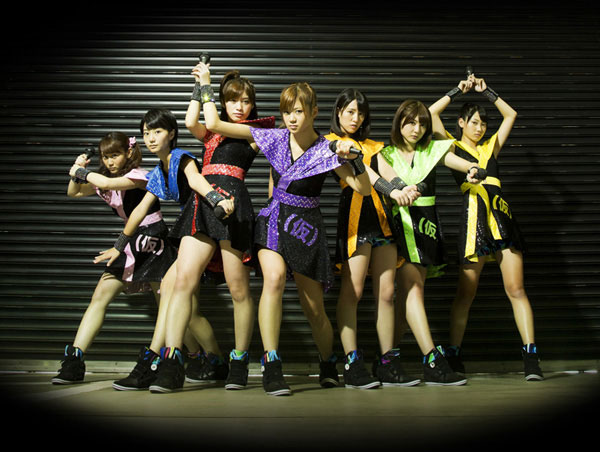 Up Up Girls (kari) akan merilis single terbaru mereka yang berjudul Zenryoku! Pump Up!! / Kono Melody wo Kimi to (全力!Pump Up!! / このメロディを君と)  yang akan dirilis di Jepang tanggal 1 Juli.
Ini merupakan double side single.
Sementara untuk perilisan sebelumnya, Up Up girls (Kari) bekerjasama dengan michitomo dan fu_mou.
Lirik dari Zenryoku! Pump Up!! ditulis oleh mochitomo, ia juga mengkomposisikan musiknya.
Lagu dari Kono Melody wo Kimi to (このメロディを君と)  ditulis dan dikomposisikan oleh fu_mou.
Selanjutnya, penampilan live akhir dari  Up Up Girls (Kari) 1st Nationwide Tour (アップアップガールズ(仮)1st全国ツアー) akan diadakan pada tanggal 1 Juni bertempat di Nakano Sun Plaza in Tokyo, Jepang.
Tracklist
Zenryoku! Pump Up!! (全力!Pump Up!!)
Kono Melody wo Kimi to (このメロディを君と)
Zenryoku! Pump Up!! (全力!Pump Up!!) (Instrumental)
Kono Melody wo Kimi to (このメロディを君と) (Instrumental)
Source : jpop-idols.com