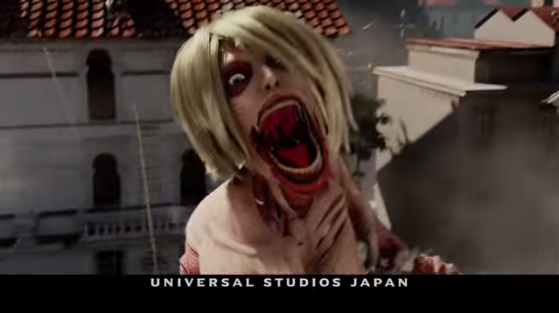 Kepopuleran campaign Universal Cool Japan membuat Universal Studios Japan kembali menghadirkan dan memperbaharui wahana-wahana mereka untuk tahun 2016 mendatang! Menampilkan Evangelion The Real 4D:2.0, Attack on The Real 2, Biohazard/Resident The Escape 2, dan Monster Hunter The Real, keempat wahana yang diinspirasi dari Evangelion, Attack on Titan, Resident Evil, dan Monster Hunter ini akan bergabung bersama Kyary Pamyu Pamyu KAWAII World 'XR Ride' untuk meramaikan Universal Studios Japan mulai 15 Januari – 26 Juni tahun depan. Silakan tonton preview yang menampilkan serangan Angel, Titan, dan monster berikut ini.
Mereka juga akan merilis makanan dan minuman berupa popcorn dalam kepala EVA, entry plug LCL drink, dan bakpau daging babi berbentuk Angel dalam pembungkus AT field.
Eren juga akan bergabung dengan Clone-oid seukuran asli yang ultra realistis dari Levi, Mikasa, dan Armin.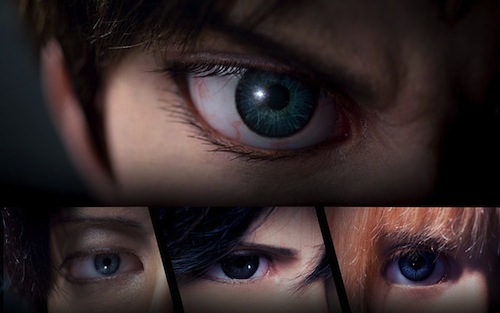 Monuments of Terror akan kembali hadir ditemani dengan tembok baru yang bisa jatuh.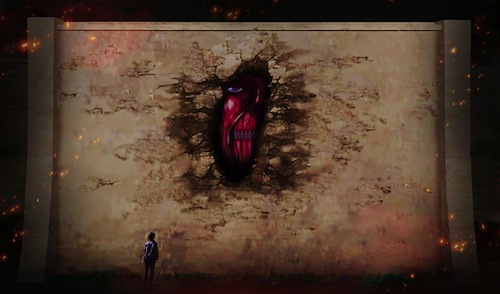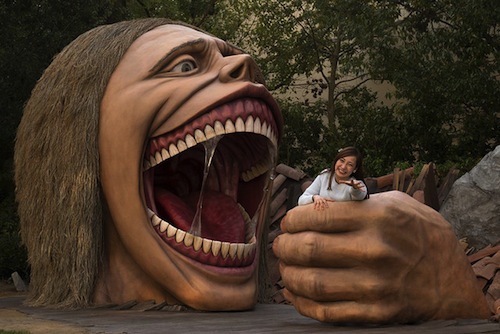 Source : crunchyroll.com